Breakthrough Review | Here's What You Should Know
Stress can manifest itself in various ways, and being able to access immediate and affordable help is ever more important. It may be trouble at work, relationship issues, or grief that is weighing on your mental health. Please understand that getting mental health help is not just for those struggling with anxiety, depression, or serious disorders. In the same way that you need exercise to take care of your physical health, consulting a therapist is a good way to care for your mind.
As people now spend much time at home, isolation makes dealing with mental challenges ever more difficult. People are turning to online therapy to access and make use of affordable mental health care easily. Breakthrough is one such online therapy provider that has experienced considerable success over the years.

While it is always a good idea to get help if you need therapy, you should only get counseling from a service that offers value for your money. If you are looking for the best service that offers affordability, privacy, access, and competence, then you should read our MDLIVE reviews online. In this particular Breakthrough review, we consider what makes the company an ideal mental health support provider, and whether you are likely to get satisfactory therapy service.
What Is Breakthrough Com: The Service in a Nutshell
Just because there is no therapist in your vicinity does not mean that you should neglect your mental health. As is the case with telemedicine, there are many services and resources that can connect people with competent mental health specialists. In the case of Breakthrough com, this connection can happen through video chats, phone calls, and instant messaging.
Breakthrough markets itself as a platform where people can get therapy online, and has been largely successful since it was launched in 2009. The website, which was created by a major telehealth company called MDLIVE. According to our MDLIVE behavioral health reviews, the platform was created to make it easy for patients to visit doctors within minutes through desktops and mobile applications without needing to leave the comfort of their homes.
Breakthrough Reviews: Major Elements Considered
There are many telemedicine companies operating online, some of them focusing solely on online therapy. Although the main objective of starting these companies was to offer a platform where clients can easily engage therapists from the coziness of their homes, their roles have grown considerably.
Above all, companies like Breakthrough now offer a much-needed resource for people searching for support with their mental health. However, there is no one-size-fits-all platform when it comes to the issue of healthcare. To help you sort through the various options available, we have conducted reviews for Breakthrough and other platforms. For this Breakthrough review, we analyzed the following elements:
Ease of Signing Up
One of the most important elements to consider when searching for a therapy Breakthrough is the ease of sign up. The reason why people are turning online for help with mental health problems is easy access. When you don't have the time or the energy to look for a therapist in a physical settling, online platforms offer a chance to get help without even leaving your home.
This makes ease of access an even more important aspect of any online therapy platform. The idea that informed the creation of Breakthrough was that through the use of technology, more and more people would be able to access psychological support with a more convenient schedule while remaining isolated in the home setting.
Although many telemedicine services offer access to certified therapists, we were particularly impressed by the simple process initiated by Breakthrough. Signing up for care on the company website is incredibly simple and straightforward. The client is only expected to provide his or her name and contacts. You will then be ushered to a welcome page that contains a personalized message from the customer support department.
When signing up, the benefit of using Breakthrough becomes more apparent. The user is able to go through therapist details, including the location of the various specialties, the particular specialties, and the insurance taken. Instead of finding an ideal time to engage in therapy through chat, as other websites do, Breakthrough has created a calendar system to help clients. There is an on-screen calendar on the site where users can select dates and times when they are available.
The therapist then approves the ideal times. When times and dates don't work for your preferred therapist, he or she will suggest alternative options using the on-screen calendar. Once you confirm the time that works for you, you can log into your account and start using the Breakthrough. Therapy services on the Breakthrough site are offered through video, live chat, and messaging. The company mobile app is one of the easiest to use, designed to enhance usability and anonymity.
Affordability of the Breakthrough Therapy
Cost is an important factor when it comes to accessing quality online therapy. Most people assume that digital platforms should be cheap, given that there is no cost associated with paying for offices and other facilities. However, the ultimate amount you will be asked to pay when seeking therapy online will differ depending on the service provider.
In truth, the pricing options provided by Breakthrough seem exorbitant at first glance. This may be due to the fact that the company uses a bidding system that allows therapists to set their own price. One session can cost anywhere between $50 to $400 depending on your choice of therapist. Compared to other top online therapy platforms, this seems quite expensive.

However, if you consider the rates charged by in-office therapists, the rates seem understandable. Also, Breakthrough becomes ideal once you realize that it is the only online counseling service that partners with most insurance plans. If you depend on your insurance cover to cater to your mental health needs, then Breakthrough com is the ideal service for you. However, try to confirm whether the insurance plan you have enrolled in covers the treatment you seek. Also, get help from an insurance expert to understand how you will manage the cost of mental health treatment over time.
Usability of the Breakthrough Service
When conducting health provider reviews, we consider usability as an important element. Given that Breakthrough company has many board members from the technology sector, users can expect exceptional experiences in the various communication channels. The service supports phone calls, chat, a well-designed app, video, and email. The customer experience goes beyond what one initially expects from the Breakthrough.
Other than the fact that signing up for an account is hassle-free, the company also makes the process of securing an appointment straightforward. You can chat easily using any of the available options. All the information you need, as well as the various functionalities, are clearly laid out in a concise and accessible format.
Even more impressive is the company mobile app, which offers customers a chance to access therapy at any place and time, even when away from their desktops. You can use the mobile application for streaming videos or chatting with customer support. It isn't easy to find an online health app that matches up to the one created for Breakthrough services.
Effectiveness of Counselor Support
When reading through counselor reviews, an important thing to focus on is the effectiveness of the therapists offering support. You want to make sure that you obtain value for your money. This means making sure that you only work with competent professionals.
What makes counselor support at Breakthrough effective is the fact that clients are allowed to choose their own therapists through a bidding system. There is a listing of professionals according to the services they offer, their locations, the insurance they accept, and specialty. All the therapists working on the website are certified and have to pass through a strict vetting process before they are given approvals.
The company informs clients that high-quality therapy their main priority. Also, to ensure that clients get the best service, each therapist is required to carry out a minimum of five sessions monthly. This allows counselors to remain fresh as they offer counselor support.
Also, Breakthrough offers several useful tools meant to enhance the client experience. There are psychological assessment tests on the company website. Some of them measure anxiety, stress, and depression and can predict the likelihood of mental health problems.
Privacy and Confidentiality of Customers
You don't want swindlers using your personal information for identity theft. Given the risky nature of online transactions, we had to check the Breakthrough's privacy policy as part of this review. From our experience, and going by the structure of the website, we consider Breakthrough an industry leader when it comes to privacy and confidentiality.
The company has measures to protect the identity of clients, including a high-end data encryption model. All the text, video, and live chat sessions are encrypted. Also, there is no recording of any of the counseling sessions. Most importantly, communication with clients remains confidential, which is critical when you are getting counseling online.
What About the Qualifications of Professionals of Breakthrough?
An important element to consider when searching for a service for your mental health needs is the credentials of the therapists you will be working with. It is quite unfortunate that Breakthrough does not make declarations on the evaluation process used to identify therapists.
However, the company indicates that all its counselors are required to demonstrate activity and experience. They also have to be licensed practitioners in their respective states. Please note that the cost charged by professionals differ according to their services and areas of expertise.
What Are the Areas of Proficiency of Breakthrough?
Breakthrough is a platform where users can access different professionals with ease. Users can choose their therapists according to their areas of specialization. Here are some issues that you can get help with on the Breakthrough website:
Addictions;
Anxiety and depression disorders;
Career counseling;
Eating disorders;
Intimacy;
Grief;
Parenting and life transitions;
Trauma and substance abuse.
The Bottomline: Is MDLIVE Legit?
While there are many companies offering mental health services online, only a few can match up to the level of quality and consistency delivered by Breakthrough. Of course, compared to other telehealth therapy providers, the rates seem relatively expensive. However, the cost is made manageable by the fact that they accept various insurance plans. So, feel free to start therapy with Breakthrough!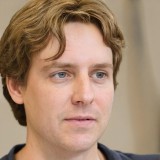 Matthew MacDonald
Matthew is an experienced and passionate BIPOC and inclusivity mental health expert. They are also a blogger, speaker, and relationship coach. Matthew helps people practice self-love and find mental and emotional peace through simple, practical tips and resources.
Read more
Best Online Therapy Services: