Faithful Counseling Review

Faithful Counseling Review | Insights to Consider
Religion-based therapy is gaining popularity among people with strong belief and practice, and who lean on religion-based values to help with decision-making. This is the form of therapy that involves religious or spiritual components.
However, with many websites offering counseling, choosing an ideal service can be challenging. This is why this Faithful Counseling review is important. In this review, we analyze the various aspects of the Faithful service, considering whether they are likely to meet the needs of clients.
About Faithful Counseling: The Service in a Nutshell
Therapy for devout Christians has always been a thorny issue, with most people choosing to suffer in silence. A majority of believers don't know where to turn to when they need help with major issues like addiction, anxiety, depression, etc. Since traditional forms of therapy miss an important spiritual component, religious adherents have mostly been confused about where they can seek counseling, at least until now.
Faithful Counseling has emerged as an online platform where any Christian can seek compassionate, successful, and affordable therapy. So, if you are a Christian seeking online counseling, this may be the ideal place to get help and find your therapist. The company approaches treatment in a holistic manner, integrating emotional, spiritual, mental, and relational elements of care to offer effective support. The practitioners integrate theological and spiritual elements into traditional therapeutic strategies.

There is very little information available online regarding Faithful Counseling. However, the online therapy platform started in 2017 to offer affordable, private online counseling, delivered by licensed therapists. The Faithful Counseling indicates that its objective is to enhance clients' physical and emotional health and cater to their spiritual needs.
The intention, according to their statement of faith, is to provide comprehensive and holistic counseling. Therefore, it is not surprising that more than 10,000 clients use the company website every month.
Faithful Counseling Review: Major Elements
There was a time when finding good therapists often meant working with a referral or recommendation followed by appointment and traveling to see the professional. For many people struggling with various mental health challenges, including anxiety, depression, and burnout, while stressing over hectic schedules, the traditional model is a serious barrier to therapy.
Online therapy, like the one provided by Faithful Counseling, holds the promise of easy access, without even the need to dress up or leave the comfort of your home. However, there are several concerns that are raised by the idea of online therapy, especially when it comes to the protection of clients' information and privacy.
When conducting the Faithful Counseling reviews, we sought to determine whether the company is mindful of the guidelines and laws that govern the best practices of therapy. On its company website, Faithful Counseling reiterates that the goal of therapy is to enhance spiritual and psychological awareness in an ideal environment. We focused on the following elements for the current review:
Ease of Signing Up
The goal of online therapy is to allow people who need therapy the most to access competent service easily. This means that the speed with which such people can locate and use the service matters considerably. During our counselor reviews, it was a pleasant surprise to find out that Faithful Counseling has created a well-designed platform that enhances usability.
Unlike most faith-based therapy websites that seem to use slow and outdated platforms, Faithful Counseling uses a simple and effective method for signing up. The design and features of the signup page make it easy for anyone to seek help. A client is requested to respond to a few questions regarding himself or herself. You will be required to respond to questions about your age and mental health.
Once the client has answered the questionnaire items, he or she will need to create a private account. To protect your privacy, you do not have to use your real name and personal details. Another notable attribute is how easy it is to create a personal account. A verification code is sent to your email for security purposes.
All you need to do is verify your email using the prompt sent. You will then indicate the type of experience you would prefer in a counselor. You will then be directed to a page for payment. Those who find the process of signing up confusing or complicated can reach out to the customer support agents, available around the clock.
Affordability of the Faithful Service
Other than ease of signing up, another important element of effective online therapy services is affordability. Research shows that a majority of people who are interested in seeking help with mental and emotional problems hesitate because they worry about the cost implications. This is why we sought to determine whether the service offered by Faithful is affordable.
Unlike most online services, Faithful Counseling does not compel clients to pick payment plans. Instead, the company charges a weekly flat rate of $65, which is billed monthly. This only applies when a client chooses to get unlimited service. In this sense, unlimited means that you get to access phone-based, text, or video therapy at any time of day, which is an amazing price for your mental wellbeing. Clients can choose to cancel their subscription at any time, which is ideal if you feel that you no longer need the service.
A question that most people ask is, "Can you get a refund from Faithful Counseling?" While there are no refunds offered, clients can always change their therapists whenever they wish to. Also, you have the freedom to cancel your subscription. Also, some of the services offered by Faithful Counseling rarely covered by health insurance. The specifics of mental health coverage will mostly differ from plan to plan. You can go on a free trial by consulting customer support agents.
Usability of the Service
Like any service provided on the Internet, the platform's usability is an important consideration when choosing a provider. The good thing about the Faithful Counseling service is that clients can access the website using desktops and their mobile phones.
After completing the registration and made the payment, you can proceed to a private chatroom for holding a candid conversation with a licensed therapist. Please understand that a professional counselor will be chosen for you based on your responses to the initial survey. However, you can always ask to change therapists.
The Faithful website is incredibly easy to use, with the chat functionality having a simple, clear, and appealing outlook. There is the possibility to send attachments like videos and photos, as well as change fonts and use emojis. The most interesting thing is that the client can mark messages that they consider critical as urgent.
Effectiveness of Counselor Support
When paying for online counseling services, you need to make sure that you are getting value for your money. Quality can be an issue when it comes to online therapy because you may not meet the provider in a face to face setting. However, going by the many positive Faithful Counseling reviews from previous customers, it seems that they deliver beyond expectations.
Of course, we understand that efficacy issues vary from one individual to another, based on preferences and opinions. However, since most of the previous clients indicate being satisfied with the quality of services offered, we can confidently assert that the platform is reliable and effective. This is partly due to the high level of professionalism depicted and the responsiveness of the customer support department. You can give the site a trial if you want to gauge the effectiveness and see how work is done on the website.

Privacy and Confidentiality of Customers on Faithful
Another important element of our provider reviews to consider when choosing an online platform to get mental health care. If the client does not feel safe during therapy, they cannot attain the optimal level needed for effective recovery. People tend to open up and explore treatment better when they feel secure.
On the company website, Faithful Counseling indicates that it guarantees the privacy and confidentiality of all its clients. Of course, like is the case with all forms of therapy, whether online or offline, there is always some level of risk. The good news is the Faithful Counseling goes the extra mile to offer high-end encryption to protect their clients from identity theft and scam.
According to the company, there is adequate infrastructure in place to protect clients' privacy. Clients retain anonymity while benefiting from up-to-date encryption. Remember to sign up on the website. You don't have to give out your full name.
Another amazing feature of Faithful Counseling is the ability to delete or shred previous conversations. Not only do you benefit from a system secured and encrypted to ensure your privacy, but you can also delete your messages.
What About the Qualifications of Professionals at Faithful Counselor?
Even when you are getting counseling services online, you still have to make sure that the person offering help is competent. We were particularly impressed with the qualifications of the professionals at Faithful Counseling.
The therapists hold either master's degrees or PhDs and have the relevant certifications. According to the information we got from the customer support department, all the therapists have at least two thousand hours of experience. Even better, the counselors are believers in Christianity.
What Are the Areas of Proficiency of Faithful Counseling?
Please note that Faithful Counseling mostly offers healing from a religious perspective. This is ideal for those looking for a spiritual aspect of mental health care. Some of the areas covered include:
Addictions;
Depression and anxiety;
Career counseling;
Eating disorders;
Intimacy issues;
Grief;
Parenting and life transitions;
Trauma and substance abuse.
The Bottomline: What Is Unique About Faithful Counseling?
What emerged from our reviews is that Faithful Counseling offers people a chance to locate and use accessible and quality mental health services. Since more than 2,000 therapists offer help, those who need faith-based counseling benefit in numerous ways. The holistic and spiritual approach offered is ideal for those seeking a faith-based style of therapy. Reach out to the customer support to see how to use the promo code to hire a therapist.
In this article, we have conducted reviews on Faithful Counseling, considering such elements as pricing, usability, competence, and expertise. Of course, our work is to only provide balanced information to help users in making an informed decision. You can then decide whether Faithful Counseling is the ideal therapy for you.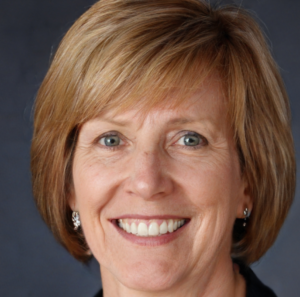 Deborah Hecker
I am a Social Worker with 10 years experience working with individuals, couples and families, helping them to improve the quality of their lives. My role as your therapist is to provide you with support and guidance, without judgment, allowing you to express yourself openly and honestly.
Read more
Best Online Therapy Services: