Health Sapiens Review

Health Sapiens Review – Is It Worth the Monthly Investment?
For a long time, mental health was considered a taboo subject. People chose to ignore the topic entirely and would deny its existence when it was close to them. However, through mental health awareness programs, individuals now understand the importance of seeking treatment.
Counseling has proven to be the best weapon for multiple mental health concerns. You could be doing everything right from drinking eight glasses of water a day to exercising, but nothing beats real human interaction.
Talking to a licensed counselor about what troubles you is a proven way to take proper control of your emotions. Unfortunately, not everyone can afford $75 to $300 an hour. So what do you do when you need therapy but can't afford it?
That's where Health Sapiens comes in. This site not only offers you access to affordable counseling but also brings many benefits right at your fingertips. But is it the right platform for you? Let's find out in this review.
What Is Health Sapiens?
The cost of therapy is not the only thing that hinders people from getting professional counseling. Some people have hectic schedules that don't leave room to spare an hour a day every day. It's also challenging to commit to a therapist when you're constantly moving from one city to another.
Health Sapiens Com is a website offering affordable online counseling to U.S. residents. When you sign up, you'll access an unlimited number of pre-clinical sessions. Furthermore, you can set therapy appointments if needed. What's more, you can get counseling for multiple mental health problems.

Health Sapiens is also the perfect platform for individuals looking for a place to vent about anything. Since the site has many counselors specializing in different fields, finding a therapist for your needs is a hassle-free process.
HealthSapiens.Com Experience and Expertise
The first thing you probably want to know is how much experience the Health Sapiens counselors have in the business. You'll be pleased to know that all professional counselors on the site have a license and have gone through a rigorous vetting process.
Furthermore, they have over 10 years of experience in the business. Not to mention, they're all based in the U.S., meaning you won't have trouble reaching them.
Some of the things Health Sapiens Com owners require of their applicants include:
Over 10 years of experience in professional counseling
Proof of licensing in their area of expertise
Liability insurance in the event of a malpractice case

The applicants also go through a thorough interview process conducted by network doctors. This step confirms eligibility for their positions. Afterward, the selected candidates go through a rigorous training period to teach the best treatment practices. In addition to this, they learn the technical skills required for the Health Sapiens job.
You can, therefore, rest assured that the therapist handling your case is an expert in the business.
Health Sapiens Therapy Services Offered
So, what kind of services should you expect to get on this website? One of the reasons Health Sapiens Com stands out is due to their wide selection of therapists. Most of their therapists specialize in different fields. Therefore, you can be treated for multiple conditions right in the comfort of your home.
On Health Sapiens Com, you can get a professional to help you with:
Financial stress
Drug and substance abuse
Loss of a loved one
Depression
Anxiety
Weight disorders
Addictions
Major illnesses
Mood disorders
Teen issues
Parenting issues
Your choices include live video, phone calls and text therapy sessions. This means you can choose your most preferred method. You can also schedule an in-person session on Health Sapiens.
Cost of Health Sapiens Counseling Sessions
The price of Health Sapiens Therapy sessions is $149 per month. For this subscription, you get access to:
Unlimited counseling sessions
Round-the-clock access to professional therapists
Guaranteed privacy and security
$0 per visit fee
If you have experience with traditional counseling, you're probably thinking, "What's the catch?" "Why is Health Sapiens Therapy so cheap?" The cost is not a reflection of the quality of service you should expect. According to the service providers, the reason their service is cheap is that there are no insurance plans.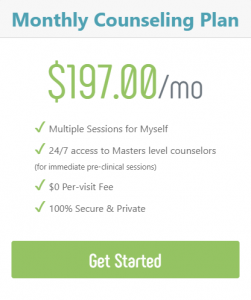 When a service provider accepts insurance, they end up sharing their earnings with the insurance company. As a result, you end up paying more to cater to both parties. However, since Health Sapiens only accepts cash payments, their therapists get the money directly without intermediaries.
At the time of writing, Health Sapiens Com doesn't offer a free trial or a promo code. However, based on the price they offer for their counseling sessions, we believe this shouldn't be an issue. You pay way less compared to traditional counseling, and you still get unmatched help. In our books, that's worth every dime!
How Does Health Sapiens Work?
Health Sapiens Com takes advantage of blockchain technology. With this technology, they design a decentralized system that provides exceptional care to everyone. While the technology seems complex, it's quite simple. It guarantees availability, efficiency, accuracy, and privacy.
So how do you get started? After your payment has been processed, set an appointment with your therapist of choice right on the portal. Once they get your request, one of the professionals on the site will go through your information and complete the appointment request.
Next, he or she will update your online health record and assign the best counselor. At this point, you'll be required to choose your best mode of communication. It takes less than 15 minutes to create a connection with the therapist assigned to you.
Health Sapiens Therapist Accessibility – Are There Limitations?
You can reach a counseling specialist as many times as you want for pre-clinical counseling sessions. The amount you pay for your monthly subscription caters for unlimited pre-clinical sessions and scheduled sessions.
Pre-clinical sessions on Health Sapiens refer to any informal counseling session conducted by a Master-level therapist or counselor. These types of sessions are not part of your mental health treatment program. Pre-clinical sessions can range from having a bad day at work to wanting to vent about a bad relationship issue. You can also use the sessions when you're feeling anxious or depressed.
The scheduled sessions, on the other hand, are meant to address specific issues continuously. For instance, if you're looking to treat anxiety, you can schedule appointments with your Health Sapiens therapist. They will give you a chance to talk about what you're going through and suggest treatments.
You may also get exercises to do at home to control your anxiety. In addition to this, your therapist will follow up to determine if the treatment is working or whether they should try a different approach. From our findings for this Health Sapiens review, users find it best to use both sessions.
According to users, the pre-clinical sessions come in handy when you're going through other things you're not being treated for in the detailed counseling sessions. Besides, it can be a fast way to deal with heavy emotions that don't require full-on counseling sessions.
Health Sapiens Therapy Confidentiality and Privacy
The last thing you need is for unauthorized parties to get your information. You shouldn't worry about this when you're getting counseling at Health Sapiens. You see, the site uses blockchain technology to secure your information in their online database.
The Health Sapiens Com therapists also update your clinical information through the same technology. This way, no one can change or access your details without authorization. What's more, you can access your details anytime without hassle using a private key.
The site takes user privacy very seriously. For one, you can rest assured your information is stored in an encrypted format in line with proper health care standards.
Health Sapiens – The Good and Bad
There's no doubt; Health Sapiens Com has a lot to offer. However, we discovered a few limitations you should be aware of to make an informed decision. Here's a summary of our pros and cons.
Pros:
24/7 availability
A plethora of licensed professionals to choose from in different states
Most affordable online therapy in the U.S.
No per visit payments
Unlimited pre-clinical sessions
Guaranteed confidentiality
Cons:
There's no apparent "mental health" specialty
You need a reliable internet connection for sessions done via video
You can't select a preferred therapist
The site doesn't provide cost explanation for their counseling plan
They don't offer family or couple's counseling sessions
What Are Health Sapiens Reviewers Saying?
If you're like most people, you want to find out user's opinions of Health Sapiens Com before trying it. This is understandable. Service provider reviews can give you an idea of what to expect. Not to mention, the reviews give you a clue on whether or not you're being reaped off in terms of payment.
The internet is chockfull of good Health Sapiens counselor reviews. Users narrate how work and other responsibilities prevented them from getting time for counseling, but the site provided a solution. The majority of users also agree that the price is a steal.
We also came across multiple reviews praising the counselors on the site for their effectiveness. Some users described the therapy sessions they got as "life-changing." These reviews are a true testament of what you get from Health Sapiens Com. The only thing most customers don't like is the fact that the website doesn't accept health insurance.
Verdict
Health Sapiens is, by far, one of the most popular online counseling platforms in the U.S. The site not only gives you access to a plethora of professional therapists in different states but also offers affordable service. Not to mention, you're guaranteed that your information won't get into the wrong hands.
You also never have to worry about waiting in line to see a therapist or paying a hefty fee for every visit. And when you're having a rough day, you can take advantage of the free Health Sapiens Com sessions and talk to an expert at the comfort of your home.
We believe the payment plan is fair. You get access to quality professional care at a price significantly lower than you'd pay for traditional counseling. If you are looking for professional help, but your schedule won't allow it, this is the way to go. Help is only a click away. Take advantage.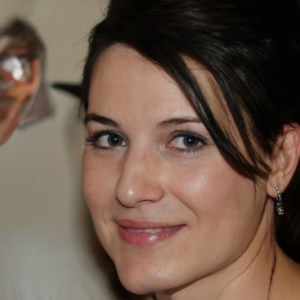 Karen Turner
I believe in people, I believe that each individual has within them a blueprint, a pattern that when listened to will allow them to move towards their own wholeness. I've spent my life helping people find that blueprint, and follow the instructions.
Read more
Best Online Therapy Services: