LiveHealth Online

LiveHealth Online Review: Is This Online Counseling Service Worth Paying For?
Two things make LiveHealth online better than other counseling platforms. The first is that it accepts insurance, and the second is that is deals in telemedicine. Most online counseling services require patients to pay only in cash via credit card or PayPal, but LiveHealth online does not. Since it also has qualified medical professionals on the website, you get all your health concerns sorted at a go.
What Is LiveHealth Online?
LiveHealth Online is a platform that offers remote access to board-certified doctors and licensed therapists. All services can be accessed virtually via smartphone, tablet, or PC. Because LiveHealth is covered by Anthem Blue Cross and Blue Shield, it is a reliable service provider that works for many patients.
Getting online counseling from LiveHealth online is a good idea for people who would rather not travel to a local counselor's office. Whether it is due to illness, or physical distance, LiveHealth bridges the gap by letting you get counseling from wherever you are. Furthermore, if you have a private matter that you need to remain as a secret, the platform offers anonymity.
According to LiveHealth online reviews, experts are available to deal with various health conditions such as:
Physical symptoms such as fever, rashes, headaches, and eye infections;
Family health questions;
Psychiatric issues such as depression and anxiety;
Sexuality issues;
Relationship issues;
Family issues;
Trauma;
Addiction;
Any health concerns that persist despite medication.
Livehealth Online is a good fit for you if you have a minor medical issue. Experienced doctors are capable of diagnosing and writing prescriptions. The counselors are experienced with various disorders and offer therapeutic advice.

The Livehealth website, however, is not the assistance that you should opt for when facing extreme symptoms. When facing any, a person should immediately head to the ER. The same case applies to serious mental health concerns; it is always advisable to go for in-person counseling to get a clinical diagnosis.
How LiveHealth Works: Concrete and Useful Guidelines
To use LiveHealth Online, you must meet the following criteria:
Be an adult over 18 years;
Reside in the United States;
Have relevant insurance, or be willing to pay in cash;
Have a mobile phone;
Have a reliable internet connection.
If you meet the criteria above, you are ready to get counseling online. Download the LiveHealth mobile app or visit the company's website to get started. The mobile app is free and accessible on Android and iOS.

On both the website and app, you must locate the Sign Up prompt. Clicking on it displays a form that you should fill out to create an account. You should give your name, email, and a custom password. Additional details like the state you live in, gender, and date of birth are also necessary. As the service is unavailable to people living outside the US, you cannot register for LiveHealth Online unless you indicate your state of residence.
Another important detail required during the sign-up process is whether you have health insurance or not. There is a list of plans for you to choose from. If your provider is not listed, you can always skip the stage and give the details later on. Although the LiveHealth Online service is cheaper for those using insurance, you can still pay cash to access expert counselors.
When your account is set up, you are redirected to a homepage that has a list of services offered by Livehealth online. Below are the services listed.
LiveHealth Medical
It is the biggest service offered by LiveHealth Online. It is a telehealth department that has board-certified doctors for hire. This section of the website lists thousands of qualified doctors for patients to choose from. What can a doctor do for you on LiveHealth Online?
They give an official diagnosis based on your symptoms. Because he or she has the required licensing, the diagnosis is accepted by most insurance providers and employers. In most cases, the diagnosis demands medication.
A medical professional on LiveHealth online writes you a prescription. The platform works with local pharmacies for your convenience. Once you get a diagnosis, the prescription is sent to your local pharmacy for you to pick up your medicine. Most times, LiveHealth communicates directly with the pharmacy and notifies you via text when your medication is ready to be picked up.
LiveHealth Allergy
The allergy section of LiveHealth online has certified doctors whose specialty is allergy management. This section is crucial because most times, people develop allergies suddenly when they can't go to the hospital. If you fill out the form, detailing symptoms like watery eyes, runny nose, rashers, itchiness, and sneezing, you will be directed to the allergy doctors.
The seriousness of symptoms determines whether the doctor gives you a diagnosis and prescription or sends you to the ER. Bear in mind that LiveHealth online is not the service to go to if you are having extreme discomfort or worrying symptoms. It is suitable for minor conditions only.
LiveHealth for Kids
Parents can book LiveHealth Online appointments for their children. There are special pediatric doctors on call to help diagnose and treat mild symptoms. If you book an appointment in this section, you will have to specify who you are booking it for. It guarantees that you get a skilled doctor who diagnoses your child's condition.
LiveHealth Psychology
Select LiveHealth online psychology to schedule a 45-minute counseling session. Choose a convenient date that works for you and confirm the counselor's availability. To learn more about a psychiatrist, click on their profile, and read theirs About section. Most profiles include details such as:
Whether the counselor can issue a prescription;
The copay amount before the insurance;
Languages are spoken;
Professional education;
Area of focus;
The number of appointments available in the therapist's calendar.
Once you identify a suitable therapist, specify who the visit is for. Livehealth online allows parents to book sessions for their children. At this stage, you must confirm when the session starts to ensure you log in to your account on time. Know that you will still be charged for a session if you miss it because you read the wrong time.
On the day of your session, log in to your account at least 5 minutes before the scheduled time. Select the appointment notification to start your visit. You will receive a form to fill out, stating who the appointment is for and the reason for your session. You will also have to verify your insurance and payment details.
When finished with the form, you will be redirected to a virtual waiting room. There you will watch a few tutorials about how to use LiveHealth Online as you wait for your session to begin. When your counselor is ready, proceed with the video call session.
Livehealth Online Reviews: Are the Counselors Legit?
The Livehealth online counselors are certified and licensed to offer therapy. Each of them has their credentials listed on their bios. Take time to check the counselor's qualifications to know whether he or she is suitable for you.
Since the counselors on LiveHealth online are licensed to operate in the United States, the platform does not accept patients from other countries. It is the reason why you have to specify your state of residence, to get an expert who is licensed to treat you.
LiveHealth Online Cost, Free Trial, and Promo Code Available
LiveHealth online costs at least $60 per counseling session. This amount is charged for those who make cash payments. When using insurance, the price is much lower. Each counselor indicates their price before copay on their profile.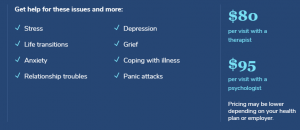 Unfortunately, Livehealth online does not offer a free trial. You must pay to use the service, even if it is your first time. To ensure that you get value for your money, read as many counselor reviews as you can. Choose a counselor who has mostly positive reviews.
LiveHealth online promo codes are offered occasionally. They are communicated via email from your health care provider. If the platform has discounted rates, you will be notified via email as well.
Live Health Online Com Website and App Accessibility
LiveHealth Online is available to users via the website and mobile app. Accessing the Live Health Online com website requires a computer that has a webcam. It is necessary for video sessions. Although counselors can offer their services via chat, video conferencing is the preferred method.
The LiveHealth Online app is available on Google Play Store and Apple Store. It is free to download and use. It is more convenient for users who are always on the go and might need to access LiveHealth online at any time. Having the app does not mean one cannot use the website; all you need – your login credentials.
The Livehealth website displays a list of available doctors, their bios, and availability. Provider reviews are displayed in their bios to help you make a decision. The web interface is clean and easy to navigate. Even if you are a first-time user of Livehealth online services, you will not have a problem locating the relevant sections.
LiveHealth Online Privacy Policy: All the Needed Details
LiveHealth Online is committed to safeguarding its customers' information. They have a confidentiality policy that forbids the sharing of your email, ID numbers, and credit card information with third parties.
Since the Livehealth Online website is encrypted with the latest technology, data entered is secured. As an extra measure, you may choose to consult anonymously on the platform. Although you must use your real details while setting up your account, you can always go by a pseudonym on your profile.
LiveHealth Online Customer Care Availability
Livehealth online customer support agents are available 24/7. Customers can reach them via email or phone. The website indicates the call center numbers to use in case of an issue that needs immediate attention. Furthermore, the LiveHealth online FAQ section is very detailed. You can find answers to almost every question in this section.
Liveheath Online Reviews: The Verdict
Is Livehealth online legit? It is endorsed by reputable insurance providers for the provision of telehealth and online counseling services. The website has qualified personnel who are licensed to provide medical services.
The fact that they write prescriptions and work with reputable pharmacies proves their credibility. If you are facing a mental health issue and need to talk to a professional about it, LiveHealth Online is a great place to start.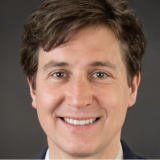 Daniel Perry
Daniel is a licensed Clinical Psychologist and cognitive behavioral therapy practitioner. Daniel helps his clients overcome a variety of mental health problems, including depression and anxiety. He also writes about mental health in his blog and helps us review popular online therapy platforms.
Read more
Best Online Therapy Services: