MentalConsult Reviews: get affordable online therapy support at any time, in any place
General Information
MentalConsult is a promising mental health service provider with affordable prices, vetted therapists, and responsive support. MentalConsult offers unlimited text messaging and scheduled video consultations taking place in a secured therapy space. Despite being a relatively new service, their licensed therapists can help with almost any issue, and their support is quick to help.

Pros and Cons of Using the Service
Pros:
A variety of packages with affordable prices, starting from $45 per month for texting therapy

Texting therapy is unlimited, you can message your therapist right away

Therapists are highly experienced and thoroughly background-checked

They provide you with a HIPAA-compliant chat and video channels

Therapists with different backgrounds

Free therapist change by request

Online customer support
Cons
It's a brand-new online therapy platform

The features list is limited for now, but they promise to add new modules shortly.
Are MentalConsult Counselors Qualified Enough?
After the registration process, you will be matched with a licensed therapist that corresponds to your goals, preferences, and requirements. 
The platform checks every new specialist background, as well as all their documentation to make sure they are qualified enough and possess the license to be eligible to work. All clients can easily get familiar with therapists' qualifications and experience before starting working with them.

How to Start with MentalConsult?
If you are thinking of getting started with this platform, then let's cover in detail what is the registration process and how to find a professional you will work with in the future.
Step 1. Describe your situation
Fill out a short intake form to get matched to the right therapist for you. Based on your answers you will be matched with a therapist from your state.
Step 2. Choose a package
Mentalconsult offers several communication packages — text and video messaging and text messaging only. Text therapy is unlimited. You can message your therapist any time, any place.
Step 3. Get help & get better
Talk to your private therapist via a secured therapy space and get professional support whenever you feel like it.
Try MentalConsult therapy
Pricing and Plan Options
MentalConsult has the most affordable prices on the market. Speaking of regular weekly pricing ranges between $45-65 per week based on a plan you choose. It's worth noting that if you pay for three months or six months, you will be charged much less if you pay for the same plan monthly. So it is smart to pay in advance as it will let you save a significant amount of money.
Privacy
MentalConsult is a fully HIPAA-compliant platform. Patients have to be sure their data is stored effectively and is protected from malicious actors and scams. Also, video channels and messaging channels are fully secured and transmit data through a secure channel.
Client Support
Friendly and high-responsive customer support is the core pros of this platform. Unlike other platforms, it is live support on MentalConsult, so you don't need to wait days to receive an answer on your request via email.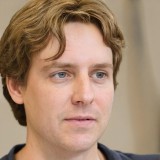 Matthew MacDonald
Matthew is an experienced and passionate BIPOC and inclusivity mental health expert. They are also a blogger, speaker, and relationship coach. Matthew helps people practice self-love and find mental and emotional peace through simple, practical tips and resources.
Read more
Best Online Therapy Services: