Pride Counseling Overview

 A Full Pride Counseling Review
 Overview of Pride Counseling
It's a fact that people of the LGBTQ+ community face stigma that prevents them from coping with their mental health issues daily. As a result, they need even more support and guidance on overcoming mental and emotional problems to live their best lives.
What is Pride Counseling? Pride Counseling is an online platform launched in 2017 to provide professional help to people of the LGBTQ+ community. It's a focal point of this platform.
However, Pride Counseling also offers help to all people to deal with their everyday mental health problems.
Here's a comprehensive review of Pride Counseling services, how the platform works, its counselor and therapists, cost, and more.
 Pros and cons of Pride Counseling 
Pros:
Focus on helping cope with the issues of the LGBTQ+ community

Licensed mental health professionals

Different modes of communication

Privacy and confidentiality

User-friendly app

Cancel anytime
 Cons: 
It takes longer than in other sites to join

No real-time tech client support

Response time from therapists may vary

Not covered by health insurance

 What's unique about Pride Counseling?
Pride Counseling team offers access to mental health help for all people. However, the special focus is on the LGBTQ+ community. They claim that they hire mental health professionals who specialize in LGBTQ+ issues and can meet their specific needs.
 How to get started with Pride Counseling?
The registration process is straightforward, but it takes longer than other similar websites that offer counseling services.
Here are the main steps you should take for joining Pride Counseling:
Step 1: Take a questionnaire
Open the main page of the website and click on "Get Started." Also, from this point, you can choose to download their app and go through the registration process there or stick to the website version.
Then, you'll be redirected to a page to provide answers to various personal questions, such as:
How do you identify?

What are your pronouns?

What is your orientation?

How old are you?

What is your relationships status?

And other questions related to your mental health.
This is the longest step of the signup process for Pride Counseling since there are many questions to answer.
Step 2: Create an account
After you complete the questionnaire, your next step will be to set up the account. Provide your email address, wait for a verification code to be sent on it, and then type it into the black space on the page.
Step 3: Provide information about preferences in a counselor
Now that you verified your email address, the last step is indicating the preferences you may have about your counselor.
Step 4: Select your plan and payment 
Right after you go through these steps, you will be redirected to the payment page. You will have to select a preferred payment method and the plan that you wish to proceed with.
 What are the types of sessions available? 
Pride Counseling offers talk therapy through phone and video calls, live chat, and text messages. There are some plans to choose from. So it's up to you to decide whether you want to add live session types or you are okay with only the text messaging.
Text messages
At Pride Counseling, you can choose two ways of asynchronous messaging – either from your phone or desktop. For the first one to be comfortable, you may want to download the Pride Counseling app.
Thus, you can set notifications on your phone, and when you get a new reply from the counselor, you will be notified right away. If you don't want to download the app, you can also turn on email notifications.
Live chat
If you prefer live text chat, you can agree on the time with your counselor to chat and get immediate responses.
Video call
Besides text messaging, you can also schedule live video sessions at Pride Counseling and talk to the professional you're matched with. For security reasons, the video call will take place with the help of their platform.
Clients can propose the time and date for the live counseling sessions.
Phone call
You can speak to your counselor over the phone scheduling the time beforehand. As the platform says, the number is kept confidential and is not shared with your counselor.
 What are the therapists' qualifications at Pride Counselling?
All online counselors who hold their practices on Pride Counseling work as independent contractors on this platform. In their Terms and Conditions section, the team states that every counselor must be trained, licensed, accredited, and experienced. In addition, they must have a relevant academic degree and at least 1,000 hours of experience.
Also, Pride Counseling therapists must complete the necessary training, exams, and practices.
Specialties 
The main focus of Pride Counseling is helping people who belong to the LGBTG+ community. So, its mental health professionals support people in dealing with:
Parenting

Career

Relationships

Life changes

Gender and identity issues

Anxiety

Coming out issues

Self-esteem

Discrimination

Religion issues

Abuse

Intimacy

Trauma

Grief

Motivation

Anger

Eating problems, and more.
 Is Price Counseling covered by insurance? 
No, Pride Counseling isn't covered by insurance. But you should check if you qualify for insurance benefits getting therapy services and talk with your provider. 
 How does Pride Counseling compare to other online counseling platforms?
Here's a quick comparison of some popular online counseling services:
| | | | | |
| --- | --- | --- | --- | --- |
| | Pride Counseling | Calmerry | BetterHelp | Talkspace |
| Price per month | $360/month | $270-$360/month | $360/month | $396/month |
| Mobile app | Yes | Yes | Yes | Yes |
| Therapists | Licensed mental health professionals | Licensed mental health professionals | Licensed mental health professionals | Licensed mental health professionals |
| Sessions format | Live chat, text, video, phone | Text, audio, live video | Live chat, text, video, phone | Messaging, live video |
| Medication prescription | No | No | No | Yes |
| Therapy modality | Individual counseling | Individual, couples, and family counseling and therapy | Individual, couples, teen counseling and therapy. Groupinars | Individual, couples, teen counseling and therapy. Psychiatry services |
How much does Pride Counseling cost? 
The price of the Pride Counseling plans varies from $60 to $90 per week. The platform provides some discounts, and there are cases when financial aid may be granted.
The platform accepts payments monthly. If you realize that you don't want to pay for Pride Counseling anymore, you can cancel the subscription anytime. However, the refund policy is not evident. Many clients said that it's hard to get your money back.
Unfortunately, this counseling website does not offer a free trial. But at the platform claims, Pride Counseling therapy cost is already affordable.
 How secure is Pride Counseling?
Everyone who goes into therapy, whether online or in-person, cares about their information protection and security matters. In therapy policies, these questions are always a top priority. Pride Counseling claims that they take all the necessary measures to ensure confidentiality and security.
Is Pride Counseling legit and secure? Let's have a look.
You have to provide your personal information only once during the registration to make the monthly payment. You will use a unique nickname when communicating with the professional and client support. So, no one will know who you really are.
Also, as in any other online counseling service, Pride Counseling states that they protect the personal details of their members and encrypts communication history. They indicated that they implement technology and infrastructure to safeguard any provided information. This means that no one will find out what the clients and the therapists are discussing.
Moreover, every professional holding practice at Pride Counseling abides by the Code of Ethics and cares about protecting your personal information.
Confidentiality and privacy 
According to Pride Counseling reviews, its members can get mental health support discreetly. All of the personal information is kept private. When using the website, you will be signed in under a nickname.
 Usability: Is it easy to use the platform? 
The Pride Counseling website is quite easy to navigate, and the content loads fast. The design is oversimplified. All important information can be found in the FAQ section, or you may ask their customer support. There's no live support chat. The best way to reach them is to go on the site's main page, the "Contact" section, and fill out the form online. You can also write an email.
There are also apps available on Android and iOS. According to some therapy reviews, some clients say that the app looks like a mobile site and are not satisfied with the app's usability.
 Conclusion 
Pride Counseling is a counseling site that provides access to professional help and support to LGBTQ+ community members. Their counselors can help with the issues related to sexual orientation, gender, identity, discrimination, bullying, self-acceptance, self-expression and cover a wide range of problems such as anger management, eating disorders, anxiety, depression, etc.
Is Pride Counseling good? It helps to break the stigma and make mental health help for the LGBTQ+ community more accessible. Everyone has their own experience and decides for themselves. It's also worth noting that the result depends on a client, too. If you genuinely want to work, follow your counselor's guidance, learn to cope with your challenges, and lead the best life, you can get the desired result. Together with a professional, you can deal with any issue.
We hope that this Pride Counseling review helps you to decide whether it is worth the money or not. To learn more about how to work this platform or choose another one, you can read other therapy reviews online on our site.
 FAQs about Pride Counseling and online therapy
Is Pride Counseling free? 
No. Any licensed mental health professional spends a lot of time, effort, and money on their required and continuing education, training, practices to provide quality mental health care. So, their job should be fairly paid no matter the platform.
Also, this platform does not offer a free trial. However, there is some discount that a client can get and use.
Does Pride Counseling offer refunds? 
There's no comprehensive information about it. They mention that you can contact their support team at [email protected] to request a partial or full refund if applicable.
Are Pride Counseling therapists licensed? 
The platform claims that they hire only licensed and trained mental health professionals. They must have a master's or doctorate. Also, all of them are required to have over 3 years of experience in mental health counseling.
What kinds of counseling services does Pride Counseling offer? 
Pride Counseling offers a variety of counseling services for those seeking help for a specific LGBTQ+ issue or not limited to it. Whether it be depression, trauma, stress, anxiety, anger management, intimacy issues, counselors provide a safe environment focused on helping overcome these problems.
Also, their counselors can help in finding balance in one's life, coming out, self-identification, self-love questions, reaching goals, developing healthy relationships, finding meaning in life, or even something as situational as a career change.
Who can and can't use Pride Counseling?
Adults who want to improve their mental health and overall well-being can get help from the counselors here. However, there are cases when people are prohibited from using this platform:
If you have thoughts about hurting yourself or others

You are in crisis or an emergency situation

If you have been diagnosed with a severe mental illness

If you need to get an official diagnosis on the platform

You're in psychological supervision or psychiatric care

You don't have a reliable Internet connection

Also, minors are not allowed to use the platform
What is LGBTQ+ counseling? 
People who belong to the LGBTQ+ community need quality support and counseling help for everyday problems and specific issues, such as coming out, identity, self-exploration, feelings, self-acceptance, or trying to cope with the challenges the community faces.
So, it's best to find an LGBTQ+-affirming counselor who is experienced in helping with these issues. However, finding the right counselor for members of the LGBTQ+ community can be challenging.
It's one of the reasons why Pride Counseling focuses on helping the LGBTQ+ community find a suitable counselor.
What is the difference between a therapist and a counselor?
A therapist and a counselor are both licensed and trained mental health professionals. They can help improve your mental well-being by helping to resolve any issues you may be struggling with in your life.
Counseling and therapy are usually used interchangeably, but there's a difference to know. 
The main differences are in:
Licenses

Education

Training

And treatment approaches. 
All of these can influence your therapy goals and outcomes.
Counseling is usually time-limited, short-term, and focused on a specific present issue. On the other hand, therapy is long-term, focused on the bigger picture. It helps work through chronic, serious, or recurring problems and underlying thought and behavior patterns. 
Counselors will work with you to help determine what issues are relevant to you and then provide strategies, guidance, and support to help you achieve your goals. If they notice the recurring patterns, they may ask a client to engage a therapist. 
A therapist will employ specific practices and techniques, besides talk therapy, to help you address your problems in several life facets.
How much is counseling per session? 
The base rate for counseling costs varies. Some professionals provide low-cost sessions for initial assessments, while others charge more for ongoing therapy. The best way to find out what your counselor charges is to contact them directly.
A therapist's rate will depend on many factors, including their location (proximity to you), experience, training completed, and therapy modality. Some counselors might offer sliding scales or reduced rates based on your income.
The average cost for the face-to-face session is $150.
Is online counseling cheaper than in-person?
The cost of online counseling depends on many factors, e.g., the platform you choose, the number of sessions per week or month, whether you choose a monthly, weekly, or pay-per-session plan, etc. 
But, yes, online therapy cost is usually lower. There are no overheads a therapist and a client have to pay. Thus the prices for online therapy range from $40 a week versus the average cost of a face-to-face session of about $150. 
Check out our reviews on all counseling sites to learn more about the prices. 
Is online counseling effective?
First, it is important to note that online counseling doesn't completely replace face-to-face counseling. However, it can be a good alternative for many people.
During the online sessions, you can communicate directly with trained mental health counselors via text, audio, phone, or video at your convenience without any constraints. It ensures more regular professional mental health care. 
According to several studies, teletherapy can be as effective as a face-to-face treatment, especially iCBT —— one of the most studied types of online therapy. 
Which online counseling is best?
Online therapy is a growing phenomenon. And, as the market grows, finding the best therapy is a process that may take time and research. It's important to understand what you are looking for before deciding.
There are many online therapy options and platforms. You can choose what you prefer the most:
Communicating with a professional via video, audio, chat, or text messages

Apps, software, or websites

Therapy modality

Treatment type

The specific platform, etc.
Most importantly, consider your needs, problems, preferences. You can meet them on one of the platforms described in our therapy reviews. Examples of some widely known online therapy websites are BetterHelp, Calmerry, Talkspace, Pride Counseling, Online-Therapy, 7 Cups of Tea, etc.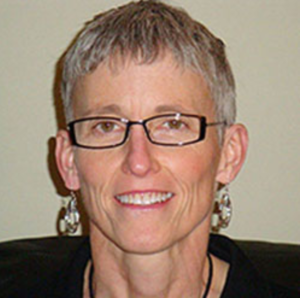 Evelo Dr.Leslie
Dr. Evelo's practice has focused extensively on gay, lesbian, and bisexual issues; feminist therapy; and trauma recovery. Other areas of practice have included depression; anxiety; grief and loss; EMDR; and couple therapy
Read more
Best Online Therapy Services: