TryTherapy Review: Why online therapy?
If you're struggling with life's challenges, mental health issues, or just want to improve your life, today, it's easier to get professional help. More people are discovering that teletherapy is an effective, convenient, and easy way to get the support and treatment they need.
Online counseling service is also a solution for everyone who doesn't have time to make regular face-to-face appointments or may want to work with someone from the comfort of their home.
One of the alternatives today is an online therapy platform TryTherapy. Here's the TryTherapy review to help you learn more about it.
What is TryTherapy? The platform's review
TryTherapy is an online therapy service that connects clients to licensed mental health professionals. It's a global platform with the mission to help people with a variety of mental health issues that prevent them from achieving their goals and living happy, fulfilling lives.
As the platform states, TryTherapy counseling and therapy services are based on evidence-based principles and are delivered only by licensed and trained professionals.
So, TryTherapy provides access to therapists, counselors, and psychologists and a safe space for clients to communicate with them and achieve therapy goals. They give support and guidance to people who need help dealing with life's challenges or want to improve their well-being.
In this online therapy review, we'll cover all aspects of this service to help you know more about it and decide if the platform is an option for you. Find out about online therapy cost, how the platform works, its clinicians, means of communication, list of therapy services, pros & cons, and more in this review.
How does TryTherapy work?
To start getting TryTherapy services, clients should proceed with 3 steps:
Fill out the information about yourself
Fill out a short questionnaire to provide a few details about your issues, counseling needs, concerns, and preferences. Once you've submitted all the information, the matching team will find the most suitable professional for you.
The process can take from a few hours to a few days.
Choose a package
TryTherapy offers several packages — text counseling only and text messaging + video calls. After that, you can start TryTherapy counseling. Therapists on the platform should contact you shortly.
Get help online & get better
You can write to your therapist anytime and expect daily responses. Also, you can schedule video calls and have live sessions. To talk with a mental health professional, you need a stable Internet connection and a device.
Your therapy space on this site is open 24/7. So, if you want to read the messages, make notes, and reflect on the topics discussed in the messages, you can do it at any time.
What is the sign-up process on TryTherapy?
The sign-up process on TryTherapy takes up to 5 minutes. First, clients have to provide their emails to get a verification code and proceed with signing up. You have to enter this code on a dedicated homepage of the platform.
Then, they have to fill out a questionnaire. It consists of several general questions about an anonymous background, issues they want to get help with, and preferences about mental health professionals. The platform asks the clients to provide honest answers, as they will impact the client-counselor matching result.
TryTherapy claims to maintain total privacy and anonymity both during the sign-up process and getting an online counseling service. During taking a questionnaire and counseling, you can use a nickname.
Next, you need to set up an account providing some of your general personal details.
What about the review on UX and UI on TryTherapy?
The website has a clean layout, allowing clients to easily navigate the site and find what they need. TryTherapy makes the information on its site easy to understand for everyone: there're simple graphics and easy-to-read text. However, this website uses a lot of white space, making the pages a bit longer.
TryTherapy is available on the desktop and through its online therapy app. Both are quite user-friendly and can be accessed on any gadget you prefer. Still, some client reviews complain about the lacking app and website loading speed.
What are mental health issues & therapy services covered on TryTherapy?
TryTherapy claims that its service managed to vet a team of professionals in various fields to provide a comprehensive platform for therapy and counseling services.
Clients get help with:
Anxiety
Stress
Depression
Relationship issues
Anger management
Eating disorders
Grief & loss
LGBTQ issues
Addictions
Self-esteem issues
Life crisis, and many more.
Besides, they provide couples counseling.
Who are TryTherapy therapists?
Choosing a therapist is an important first step in your journey toward better mental and emotional health. TryTherapy has a pool of clinicians: online counselors, psychologists, and therapists.
As the platform states, all their professionals are state's board qualified, vetted, background-checked, and trained in evidence-based practices in mental health treatment. According to the service's requirements, they must have either an MA or Ph.D. degree and more than 2,500 hours of hands-on clinical experience.
However, there's no clear information on the number of clinicians available on TryTherapy.
You should expect daily replies from your online counselor during text therapy. As reviews state, they try to reply as soon as possible during their work schedule. If you need a more fast therapy process, schedule live video sessions.
What are the types of therapy available?
Firstly, on TryTherapy clients can engage in individual or couples therapy. There are no family therapy services.
Secondly, you can get help through asynchronous text messaging or live video sessions, or both.
Thirdly, as TryTherapy states, their mental health professionals are trained and use modern evidence-based treatment approaches. For example, cognitive-behavioral therapy (CBT), dialectical behavior therapy (DBT), motivational interviewing, etc.
Cognitive-behavioral therapy is one of the most common types of therapy that's available on TryTherapy. It's used to treat a wide range of mental health issues. CBT helps people to identify and change negative thought patterns and beliefs.
If you're still unsure which type of therapy or counseling is best for you, it's important to talk to a therapist about it.
Are there any restrictions on getting counseling services on this platform?
Yes. Please, pay attention to this review section.
You can't get the counseling services on the site if you:
Need immediate help or are in danger — reach out to local emergency resources
Think about hurting yourself or someone else
Have suicidal ideation — please call +1-800-273-8255
Are under the age of 18
Have a severe mental health illness
Require psychiatric care and someone who can prescribe medication
Don't have a stable Internet connection
Need a court-mandated treatment
Privacy policy review: Is TryTherapy a private and secure service?
One of the most important aspects of this therapy review is a security matter. TryTherapy claims that confidentiality and privacy are their priority and offers a protected, secure environment for both parties. They use AES-256 encryption and take the necessary measures to protect all online activities and data.
Is TryTherapy legit? According to the service and some reviews, the platform is compliant with HIPAA standards, and licensed therapists respect clients' confidentiality and privacy. They abide by the Codes of Ethics.
What are the counseling plans? Pricing review
The TryTherapy pricing system is quite simple, although clients can't access this information right on the website
The service charges on a subscription basis. There are 3 TryTherapy plans:
The first is a text messaging therapy for $60 per week
The second is text messaging + 1 live video for $80 per week
The third is text messaging + 4 live videos for $95 per week
You can pay weekly or monthly. Also, the service gives a welcome discount for first-time clients.
Final verdict of the review: TryTherapy pros & cons
In this TryTherapy counseling review, we've revealed all important facets of this service.
It's one of the e-platforms where people can get counseling and therapy services to improve their lives.
Is TryTherapy good? You'd better try and see for yourself. However, here are some pros and cons we can conclude from this review:
Pros:
Secure unlimited messaging therapy
Licensed clinicians
Weekly or monthly billing
Help with a wide range of mental health problems
Live video sessions
Free therapist switch
Welcome discount
Cons:
No phone call sessions
No subscription plans are visible
No family therapy
No medication prescription
While many online therapy platforms have different advantages and disadvantages, it's always recommended to choose a platform that suits your needs. Read more reviews and try some services. You'll definitely find what works for you.
Brief Q&A Section in Addition to the Review
Does TryTherapy counseling take insurance?
The TryTherapy insurance policy is not quite defined. However, you can ask your insurance provider if they can cover online counseling services and then talk with a support team.
Does TryTherapy give refunds?
Yes. Developing this therapy review, we learned that TryTherapy provides refunds. All you have to do is to contact the service team and describe your concerns.
How do I contact the TryTherapy team?
The TryTherapy customer support team is available 24/7. You can contact them through chat or email to ask any questions.
Does TryTherapy prescribe medication?
No, TryTherapy's therapists and counselors cannot prescribe medication.
Are TryTherapy therapists licensed?
The TryTherapy team claims that they vet and hire only fully licensed mental health professionals and that you will never be matched with an intern.
Among them are:
Clinical social workers (LCSW)
Licensed professional counselors (LPC)
Licensed clinical professional counselors (LCPC)
Mental health counselors (LMHC)
Licensed marriage and family therapists (LMFT), etc.
Is TryTherapy worth the money? Client reviews
Is TryTherapy good? We read through every review on the service — both external and on-site. Most of them are positive feedback that states that this counseling platform is worth trying.
Reasonable online therapy cost makes it a cost-effective option to get professional help and support.
Does TryTherapy have a free trial?
No, TryTherapy doesn't have a free trial. Still, the prices for online therapy services are below the average on the market and lower than face-to-face therapy.
Can you cancel TryTherapy at any time?
According to some therapy reviews and the information from the TryTherapy site, yes — clients can cancel their subscriptions at any time without any fees.
Online therapy vs. in-person therapy: what's the difference?
Online therapy is a viable alternative to face-to-face therapy. With online therapy platforms, you can still get the therapeutic help and emotional support you need without having to leave your home or office. Or, you can talk with a therapist on the go, as long as you have a reliable Internet connection. So, it's convenient.
Also, teletherapy is more cost-effective, compared to in-person therapy. It's due to the absence of overhead expenses in private practice: office rent, phone, electronic health record, advertising, supplies, practice management software, etc. All these are covered on the platforms for mental health professionals.
However, for some people, e-therapy is not the option. Some need more intense healthcare and some prefer a face-to-face format to get the most of human communication and treatment process.
How to find the best therapist?
Finding the best therapist is never an easy process. With online platforms, it became much easier. Still, there are some points you have to check on before start working with a therapy provider:
What are your needs?
Is online therapy for you? What format of communication do you prefer?
Is the app or website HIPAA compliant?
Is your mental health professional licensed?
What are their specialties?
What are their approaches and techniques?
How long have they been practicing?
Is there their online presence?
Are there any reviews?
Can they practice within your state?
Are they respect you and provide a supportive space?
Is the therapy cost suitable for you?
Also, schedule the initial consultation. It's essential for both of you to get a better understanding of your needs and problems, therapy goals and plan, what approach is best for you, and whether a counselor can help you.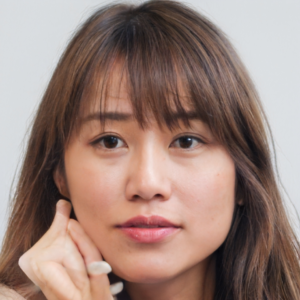 Cassandra Ardoin
I have a Master's and a Ph.D. in Counseling Psychology. I have 20 plus years of experience helping people solve problems of stress, anxiety, and depression associated with relationships, spiritual and changes-in-life issues, addictions, incarceration, emotional, physical, and sexual abuse
Read more
Best Online Therapy Services: