Outstanding Review of 7 Cups of Tea
Outstanding Review of 7 Cups of Tea: Benefits and Costs
There comes a time in every person's life when he/she will begin to consider trying out online mental health counseling. With so many platforms to choose from, this one is definitely worth mentioning. But how good is it? What are its advantages? Is it expensive? This 7cups review will answer these questions and provide you with enough information to figure out whether this website is the right one for you or not.
What is 7Cups of Tea?
The primary purpose of using this platform is to get mental health help from qualified professionals. People can tell everything about their issues, and in return, they will get a solution to their problems. Here are things that you must know about this platform before joining it:
Peers communicate in the online chatrooms. They are usually people who are always there for support. You can tell that person about your problems, and in return, you will receive a friendly piece-of-advice
Anyone can join a group chat. They usually contain 2-20 users. You can enter it and leave at any time you want
Not every feature is free. The chatrooms, both private and group ones, are free of charge. However, if you want to speak to a person qualified for such things, you will need to make a payment for it.
There are many things that bother us every day — finances, work, love life, or even our overall mental health. Thanks to the Internet, it has become possible to solve your personal problems online and without the need to get out of your own house. This website even gives you the opportunity to take part in an online therapy procedure.
Under What Principals the Service Operates?
The most vulnerable age in everyone's life was when he or she was a teenager. That period is the most complicated emotionally for every person. It offers any teenager the possibility of getting the wanted support and solving their issues. They can get help both in-person and online.
One of the most useful and popular features of this website is the online chatrooms. If a person is having an anxiety attack, or simply have the desire to talk to people and get some support, logging in such a chatroom would be your best choice. You will connect to an online listener who will be eager to hear about what is bothering you at the moment and give you advice on how to get out of that situation.
So, you have two choices when it comes to using this platform — communicating with a peer or a professional. You can select a person randomly, or look through the profiles listed online and choose someone that has the same interests as you do. Also, you have the ability to choose to say your name or to be anonymous.
Solving your personal issues has never been easier, thanks to this incredible source. Over 25 million people have received the needed help and support by joining this platform. The best part about it is that all of the people hired are professionals, which means that they know what they are doing and that you are in great hands. Moreover, the free listeners that you can contact at any time have enough knowledge to give you valuable information about easing and dealing with the mental health issues that may be bothering you at this moment.

If you are not yet sure whether you want the paid plan or not, try out the free trial that the platform offers. All you need to do is get registered, enter your email address, and add a payment method. This way, it will be easier for you to understand whether a therapy chatroom is the best thing for you or not.
If you decide not to register with the plan that requires making a payment and sticking with the free one, it is also great since it has many helpful featured, too. You can still communicate with listeners, who are qualified enough to listen to your problems and also offer you a solution. Whether you are struggling with depression, anxiety, or simple school issues, it is a good thing to realize that there is someone out there willing to listen to you and offer you a helping hand.
How to Register on this Platform?
In this 7 cups review, you will find out everything on how to become a member of the therapy platform. The registration process is very straightforward. The only thing that you need is an email address. Once you enter the necessary personal details, you can go right ahead and try out the chatrooms, or make a payment and speak to a professional therapist directly online.
If you do choose to participate in an online therapy session, before you do it, you will be required to answer some questions about your previous therapy experiences and your current issues. Then you will need to enter some more personal details and make a payment for your upcoming session. All of the given details will not be open to other members, but only for your therapist.
What Is the Payment Price for Using this Website's Features?
The platform has both entirely free of charge plans and paid services. The price you pay depends solely on the features that you plan to use. For example, if you are not interested in online therapy sessions, and just want to find a new friend that will help you with your issues and give you support, then you won't have to pay a penny since online chatrooms are completely free.
But if you think that you want more than that, then after you get registered, you will need to pay for the monthly plan, which is $150. Say thanks to this brilliant 7 cups of tea review for such valuable information.
What Features the Website Offers with the Paid Plan?
So, after you have chosen the paid plan, you will get messages from your bot telling you about how everything will work. For the purchased plan, you will receive 2 messages per day from one of our professionals, but not seven days a week, only five. You can send as many texts to the professional as you want, but you will get a reply only twice. Texting is the only feature that the platform has to offer. There are no live online sessions.
What are the Benefits of Purchasing a Plan?
The biggest advantage of the paid plan that the platform has to offer is that you have the support from a qualified therapist. Here are some other perks that come with it:
You can write an unlimited number of messages to the professional, and you will get a reply from him/her the same day you wrote them, which means that you are always in touch with a professional therapist
You can communicate with the expert from any place you want: work, school, or your home
The price of the paid plan is the same one that you will be required to pay for one therapy session. Instead of one in-session hour, you get a chance to communicate with a professional at any time for one whole month.
This platform is trusted by millions of people worldwide, and there is a reason for that. The reasons described above are only a couple of those that you should consider before joining the site. But the truth is, there are even more benefits.
What Are the Downsides of the Paid Plan?
All of the downsides listed below can be found in other similar services. Moreover, there isn't a necessity to go with the paid plan. You can always first try out the free one. Here are the main drawbacks of the pain plan that the platform is offering:
Whether you choose this website or a different one, it is essential for you to understand that online therapy services aren't as effective as the ones in-person
All of the offered services are carried out by text messaging. There are no video and audio calls, which is the biggest drawback since the key part of therapy is to see the person's body language, but this type doesn't allow the therapist to see you while you write your message
The time of communication is extremely short since the therapist is allowed to write only two messages per day
No insurance can be accepted. The money you pay for the plan will have to be out-of-pocket.
What Are the Benefits of the Free Plan?
You do not have to buy the paid plan. There is a lot to enjoy with the free one. Some of the benefits of this plan include:
You will make new friends. It may help you not feel so lonely anymore
Many people find it hard to meet new friends and to communicate in-person. The platform gives this possibility
Participating in group chats and feeling a part of a whole new community
Perform exercises that aim to increase your self-growth experience.
The services that you get with this plan is more than just enough. And whenever you feel like you want more from this platform, you can always upgrade.

Most Frequent FAQ's Answered
One of the things that people worry the most before joining an online therapy platform is whether all of their information will be kept private. If you get the free plan, all of your personal details will be a secret. But if you choose the paid one, your therapist will need to read all of those details in order to conduct proper and effective therapy.
Read on to find out the answers on the other subject matter that might be bothering you. This 7cupsoftea review has gathered all of the details about this website.
Is This Therapy Platform Safe?
The first thing that people wonder about is, " Is 7 cups safe?" Well, here is the answer – "Yes, of course." All of the provided information is strictly confidential. You can also choose to stay anonymous and not give your real name.
How Effective Is the 7 Cups of Tea Therapy?
Are you interested in the 7 cups therapy review? Here it is. If you realize that you have a problem and you really want to fix it and work on that issue, 7 Cups will be effective. It has only qualified and professional therapists employed, so you know that you are in good hands.
What Is the 7 Cups Price?
Any person that wants to use this platform has two choices – to join it for free or to pay monthly. The 7 cups of tea cost are not that expensive, compared to other similar platforms. The monthly plan costs $150. But you shouldn't necessarily get the paid ones. There are a lot of great features for free to enjoy.
Where Does the Name "7 Cups of Tea" Come From?
The answer to this question is quite simple. It actually comes from a Chinese poem. It has the same name. And the reason why this exact poem has been chosen is that it is about several levels of healing. The platform's creators wanted this platform to be a safe place for people to communicate and provide support to others. It is like an entire community.
Can I Delete My Account?
Yes, of course. If you feel like taking your account down, do it. This process is as simple as the registration one. All you need to do is follow these steps:
Sign in to your listener account
Click on your image, which you can find in the top right-hand corner
From there, you will be directed to your profile settings
And then, click on the deactivation button.
In a couple of minutes, you will get registered and will be able to enjoy all the features the platform offers.
How to Verify My Listener Account?
Here is what you need to do to become a verified listener:
Go to the main page of the platform
Find the bottom on the top, which says 'Become a Listener' and click on it
Type in all the required information
Open your email and click on the link sent to you by the website to verify.
Just as simple as that, you will have an account on the online therapy platform and can enjoy all of its great features.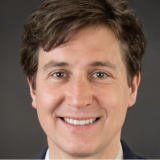 Daniel Perry
Daniel is a licensed Clinical Psychologist and cognitive behavioral therapy practitioner. Daniel helps his clients overcome a variety of mental health problems, including depression and anxiety. He also writes about mental health in his blog and helps us review popular online therapy platforms.
Read more
Best Online Therapy Services: