Calmerry Review

Calmerry Review Summary: How online therapy works on Calmerry
Before we start digging deeper and tell you about the registration process, pricing, and platform characteristics, let's get familiar with the main pros and cons of using this particular service.
Pros:
✅ A good option for cost-conscious customers;
✅ The quickest client-therapist matching on the market (within 1 hour);
✅ Highly experienced licensed mental health professionals;
✅ HIPAA-compliant platform with video sessions and unlimited text messaging available;
✅ Therapists specialize in treating a wide range of mental health issues;
✅ Digital toolbox to develop self-awareness and grow your mental skills;
✅ Responsive and helpful live customer support team;
✅ You can switch therapists for free.
Cons:
No couples therapy, not covered by insurance.
Today, we are reviewing Calmerry, an online therapy platform which delivers mental health care tailored to client's particular needs. The platform looks promising based on how they describe their therapy offerings, they had a high score on Trustpilot and Sitejabber, so we asked 3 of our friends to test the service and share their experiences with us. In this article, we'll make an attempt to summarize their feedback and provide you with a comprehensive review of the services of this new online mental health provider.

Background: A trusted platform with a mission to make therapy accessible | Calmerry Review
As far as we know, Calmerry was created by a team of experienced entrepreneurs from the US and Europe as their reaction to address challenges caused by the COVID-19 pandemic. According to multiple researches, the pandemic has had a devastating impact on access to mental health services and the demand for mental health services worldwide is still increasing.
According to what Calmerry's PR manager told us, the founders of Calmerry were concerned by the pandemic's impact on people's mental well-being because when individuals were isolated at their homes dealing with uncertainty, fear, and panic. This negatively affected their mental health, moreover, their existing mental health issues only worsened – be it anxiety, depression, or inability to get along with their family members.
Inspired by the great potential of online therapy and counseling and disappointed by their current status quo, the founders decided to "set the new standards for the industry" and create a platform that makes therapy easily accessible for anyone.
What Do They Offer: Online therapy tailored to client's needs | Calmerry Review
If you have an idea of how online therapy platforms work in general, Calmerry's specific model will look familiar to you too. When you register on their platform and complete a detailed survey, you get matched with a therapist who specializes in addressing your issues and has relevant experience. Then you can communicate with your therapist from the comfort of your device and get the support you need using text messages or scheduling live video sessions.
Keep in mind that you cannot get an instant response to your text message and will need to wait for some time. The company guarantees regular responses at least once a day (5 days a week). Our reviewers say that therapists usually respond in a few hours (on par with other top platforms). One reviewer noted that their therapist usually worked from Monday through Friday and was less responsive on weekends.
How It Compares to Offline Therapy: More convenient and enhanced with self-help tools | Calmerry Review
As a client, you are looking for an objective review to make an informed choice. So we have to admit that we may be a little biased because all of our reviewers are devoted fans of online therapy. However, many of the numerous benefits of online services are objectively clear. We would like to mention some of them which we consider being the most significant ones:
Ability to talk to your counselor on your schedule, without waiting an entire week for the next appointment;
You can communicate with a therapist from the comfort of your couch no matter where you live;
With text therapy, you can even discuss your mental health issues when your family members are nearby;
It's much easier to relax during therapy sessions when you are in your own space;
You have access to your personalized therapy plan at any time, you can monitor your progress and measure therapy outcomes;
You can use mood tracking and journaling tools, get expert mental health tips to stay engage in the healing process even in between the sessions;
You have better access to qualified therapists, and it's easier to find a mental health professional who is a perfect fit for you based on your needs, not just on your physical location.
What's Special About Calmerry: The platform attracts highly qualified therapists
Surprisingly, we first learned about Calmerry not from their clients but from the therapists we know. One of them has worked for three online platforms, and they say Calmerry is a better option in terms of how their therapists are paid and the quality of the support they offer. In the end, this fact actually affects the quality of service the client gets.
Industry-wide inferior conditions often keep the best therapists away from online counseling platforms, so being a therapist-friendly platform will definitely help Calmerry attract the most qualified professionals and offer better mental health services to their clients.
What Issues Do They Treat? | Calmerry Review
Calmerry therapists offer professional support with a wide range of mental health issues. Take a look at this short list:
Depression and anxiety;
Relationship issues;
Emotional abuse;
Anger issues;
Loss and trauma;
Low self-esteem;
Burnout;
Eating disorders;
Sleep disorders;
Obsessive-compulsive disorder;
Post-traumatic stress disorder;
Problems of LGBTIQA+ community;
Career difficulties;
Family conflicts, and more.
So, whether you are struggling with serious mental health issues or just need to talk to someone about your mental well-being, you may consider Calmerry as an option. The company promises to match you with a fully-licensed counselor who will provide you with the necessary support and help you cope with the challenges and stresses of everyday life.
Prices: More cost-efficient than other therapy platforms | Calmerry Review
It's a subscription-based service, so you only pay for access to the platform for a certain time. The clients are billed monthly and can cancel their subscription at any time.
Prices start from $50 per week and depend on the number of video sessions you would like to have. For example, if you pay $360 a month, you will get unlimited messaging therapy and 4 live video sessions with a licensed therapist (30 minutes each). In addition, all users get access to mood tracking and journaling tools that help them grow self-awareness and develop mental skills. As a result, clients get maximum value for the most reasonable price compared to other platforms.
As for now, Calmerry services are not covered by insurance, but the company claims they are dedicated to keeping balance between therapy costs and providing decent compensation to their therapists. They say that their options are comparable with co-pays in most insurance plans. So it is still cost-efficient to pay for their subscription and get help from a fully-licensed professional therapist. Besides, you don't have to go anywhere for a therapy session, so you also save money on commuting. And, of course, online counseling saves you a lot of time.
Sign-Up & Matching: Quick, but not immediate | Calmerry Review
To sign up, you need to complete a questionnaire where you are asked general questions about your previous experience with mental health therapy and issues that bother you. It's important to give honest answers because they help the company's matching agents connect you with the right therapist. All your personal data is protected and won't be shared with any third parties.
After completing the questionnaire, you can talk with the customer support agents about any details you want to know, although this step is optional. Two reviewers said each of them got matched with a relevant therapist in less than 1 hour. Their therapists were proactive and sent them welcome messages to introduce themselves, explain their approaches to therapy, and schedule their first session. The reviewers said their counselors were empathetic, understanding, knowledgeable, and in general, a good fit for them and that they were completely satisfied with the outcomes of the matching process.
One of our reviewers had to wait longer as it took about one-and-a-half-day to get matched with a suitable therapist with relevant experience and expertise. That may be because they had a rare form of traumatic experience in childhood and their issues were rather complicated. This reviewer was asked some clarifying questions about their preferences for online therapy during the matching process.
Quality of Therapy: Good matching and rich conversations | Calmerry Review
All our reviewers were overall satisfied with their counselors. One of the reviewers liked that, despite the very specific request, their counselor was experienced in all the selected issues and quickly developed an effective therapy plan, helping the client decide on the specific therapy goals. Another reviewer appreciated that the therapist seemed more empathetic and less robot-like than on other online mental health services, although it took a third reviewer a few messages to get to a lively, smooth conversation.
The last contributor was also satisfied with the therapist when they were talking about work-related anxieties. However, the client decided to switch to another counselor when their focus moved to relationship issues. According to them, it was very easy to change a therapist, and they were not charged for that.

In general, all the reviewers talked about good progress in their situations, positive changes in their mood, improved confidence and higher self-esteem. They were grateful for the new perspectives the Calmerry counselors gave them and felt strongly motivated to continue their online therapy and achieve their goals.
User Interface: Sometimes a little bit clunky, but generally pleasant to use | Calmerry Review
Speaking about the website design and UX, all of our reviewers were satisfied with the simple user interface: sleek design, easy-to-navigate layout, appealing colors, and readable fonts. They liked that it was easy to send a message in their private space and make video calls. Due to the responsive design, the platform looks great on screens of all sizes and works well on desktop and mobile devices. One of the reviewers experienced some technical issues connected with the layout of their profile page on mobile, but it seems everything was fixed in the later versions.
Calmerry also has apps for iOS and Android.
Customer Support Service: Quick and highly flexible | Calmerry Review
All our reviewers were absolutely satisfied with the quality of the customer service and their customer experience. According to them, the support agents were always quick to respond and explain details about the service. All the support team members are always friendly and ready to help, and they have strong communication skills. One reviewer reported they had technical issues with video calls due to problems on the platform's side, but the company's support agents quickly identified the issue and found a case-specific solution. Everything was fixed quickly.
Is Calmerry Safe?
Calmerry is a HIPAA compliant platform, so your personal information is protected here. All the information provided by clients and counselors is encrypted on servers. All conversations and messages are encrypted as well. Only you and your therapist will have access to your profile. And if you want to stay anonymous, you don't have to provide your real name to register on the platform – your nickname will do.
Our Verdict:
Calmerry is a trustworthy platform for cost-conscious customers who want to get value for their money. They employ only fully-licensed therapists and use an advanced client-counselor matching process. We also recommend this platform to those who were not satisfied with other online platforms, as therapists at Calmerry seem to be more caring and less overworked (and as far as we know, they are paid more than on other platforms). If you want to learn more about the quality of services offered at Calmerry, we recommend that you browse through their website and check out testimonials written by their clients. Besides, you can read client reviews at Trustpilot.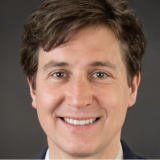 Daniel Perry
Daniel is a licensed Clinical Psychologist and cognitive behavioral therapy practitioner. Daniel helps his clients overcome a variety of mental health problems, including depression and anxiety. He also writes about mental health in his blog and helps us review popular online therapy platforms.
Read more
Best Online Therapy Services: