MyTherapist Review

Real review about MyTherapist online counseling company
Online therapy is becoming increasingly popular, and it's not hard to understand why. When the coronavirus pandemic hit, life as we know it was affected. Socializing and doing everyday activities like attending therapy sessions was impossible. People had to maintain social distance and with it came a lot of anxiety and stress. Access to therapy from the comfort of one's home makes it easier to prioritize mental health.
However, this is easier said than done. There are a plethora of online therapy platforms to choose from, which makes settling on one challenging. One of the newest players in the industry is MyTherapist. The site has received a great reception, but is it for you? Find out in this unbiased review.
Pros
✅ Numerous communication options
✅ User-friendly interface
✅ You can take sessions anonymously
✅ Availability of an unlimited sessions plan
✅ Numerous counselors to choose from
Cons
💥 No refund policy
💥 Is not accepting new member and you are redirected to BetterHelp
What Is
MyTherapist
?
MyTherapist therapy platform was launched in 2017. The website takes pride in providing convenient, affordable, and discreet access to licensed therapists. The platform enables you to get access to counseling services from any part of the world, any time, through your computer, tablet, or smartphone.

This platform is a new player in the industry. However, in the few years it's been in operation, customers have nothing but good things to say about the platform, thanks to its ease of use and quality counseling services.  
What Do They Offer? 
So, what can you expect from MyTherapist? The platform offers several ways to communicate with a counselor. These include:
Messaging
Once you're matched with a counselor, you will be provided a dedicated room where you can communicate with your therapist. Here you provide information about yourself and what you'd like help with. You can also ask any questions that come to mind.
The counselor will read through your messages, answer your questions, provide feedback, and give insight. Furthermore, they'll take you through a guided therapy session so that you can understand what you're going through. The chat rooms are private, so you don't have to worry about a breach of privacy.
The great thing about this feature is that you can message your counselor at any time. The room is open 24/7 because the messaging isn't in real-time and doesn't require scheduling. Therefore, you choose when you'd like to reach your counselor. The site sends you a notification anytime the counselor responds.
Live Chats
If you prefer a one-on-one conversation, the platform also offers live chat sessions. Here, you need to schedule an appointment and log in for the chats at the appointed time. Once your counselor is on, you can chat back and forth until the session is over.
Phone Calls
You can also talk to your therapist over the phone. You'll need to schedule an appointment for this option as well. The system will ask for your phone number and connect with you when your counselor is ready for the session. The phone number won't be shared with the therapist.
Video Conferencing
If you prefer a more traditional setup, you can opt for the video conferencing option. The platform offers a virtual face-to-face setting that allows you and your counselor to see each other. You'll have to set an appointment to have a video conferencing session.
Who Are
MyTherapist
Therapists And How Good They Are? 
MyTherapist has taken the time to onboard licensed, experienced, trained, and credited marriage and family therapists, psychologists, licensed professional counselors, and clinical social workers.

All the professionals working at MyTherapist have either a Master's Degree or Doctorate in their area of expertise. They've also been qualified and certified by their state's professional board and completed the necessary exams, training, and practice.
What Issues Do They Treat?
One of the factors that make MyTherapist stand out from the pack is that they cover virtually all aspects of online therapy. Whichever mental health issues you're struggling with, you'll probably find a licensed therapist to get you through it on this platform.
However, the site specializes in certain areas more than others. These include:
Anxiety

Depression

Anger

Addictions

Eating disorders

LGBTQ+

Family conflicts

Grief

Religion

Relationships

Parenting

Relationships

Sleeping 

Self-esteem

Trauma

Stress
Subscription Plans and Pricing 
MyTherapist services cost a pretty penny when the site was launched. Unlike other online therapy platforms, MyTherapist limited customers to a specific amount per session. This payment plan was on the upper hand, considering other service providers offered a flat rate fee per month for unlimited therapy.
Things have since changed. Today, MyTherapist has a new pricing structure that has many people flocking on their site due to affordability. They charge $60 to $80 a week (billed per month), which is way more affordable compared to traditional therapy rates. This amount includes all your video, phone call, live chats, and messaging sessions. You are free to cancel your membership at any time for any reason.
How Does
MyTherapist
Work? 
Getting started at MyTherapist is a walk in the park. To begin, all you have to do is click on either "get started" or "login." You'll be directed to a page with a questionnaire. Fill out all the details because they're crucial to matching you with the right counselor. 
After submitting the questionnaire, you'll be directed to a different page to create an account. Once you've provided your name, email address, and password, you'll have access to a list of therapists on the platform that specialize in the area you're seeking help in. 
Once you've viewed the profiles and settled on a therapist, click on "start therapy" next to the therapist's name. After that, you'll be required to answer a few questions about why you considered therapy and the issues you'd like addressed. You'll then get access to the payment plan page, where you can pick a plan that best suits your needs.
From this point, you can schedule your counseling sessions as you see fit. You're allowed to cancel or change subscriptions at any time.
User Experience 
MyTherapist online platforms are a breeze to navigate. One of the things we love about this platform is that there isn't much going on their home page. You'll only see what the site offers, a few testimonials, and a "get started" button. This simple layout makes navigating the site and signing up effortless.
Besides, you can access the site through your phone, tablet, or computer, which allows you to get access to proper health care no matter where you are. However, currently, the platform doesn't have an Android or iOS app. The only way to access the services is through their website.
Is MyTherapist Right For You?
MyTherapist is a good platform for anyone who's looking to improve their quality of life. If you have an issue that's preventing you from living your best life, the mental health professionals on this platform will help you deal with it effectively. The counselors and therapists also specialize in different mental health issues.
However, this platform isn't for everyone. MyTherapist services are not for you if:
You're a danger to yourself or others

You're a minor

You're in a crisis or emergency situation

You've been diagnosed with a severe mental illness, or you're under psychiatric supervision

You were required to undergo therapy by court order or any other authority

You don't own an internet-enabled device or have access to a reliable internet connection
Customer Support Service
One of the areas that MyTherapist falls short is customer support service. The only way to contact the service providers is through email. You choose which category of question you'd like answered and send additional information to an email address provided on the site. This isn't an effective approach because there's no guarantee of immediate feedback.
A live chat option or phone number would be more convenient for individuals looking for immediate answers. Nevertheless, the platform has a track record of responding to its clients' and potential clients' inquiries.
Refund Policy
MyTherapist currently doesn't have a refund policy in place. However, clients are free to cancel their subscriptions at any time for any reason. If you still have an active payment and can't continue with your sessions, it's best to consult the customer support team for guidance on how to get your money back.
Verdict
Based on our findings and customer reviews, MyTherapist is a good online therapy platform. You get access to affordable, convenient, and discreet therapy services at the comfort of your home. However, this website isn't for everyone. If you need diagnosis or medication, you're a danger to yourself, or you're in a crisis, MyTherapist isn't for you.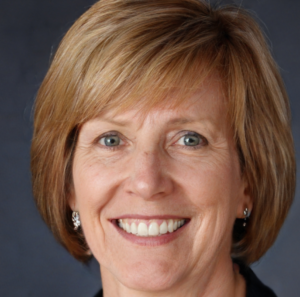 Deborah Hecker
I am a Social Worker with 10 years experience working with individuals, couples and families, helping them to improve the quality of their lives. My role as your therapist is to provide you with support and guidance, without judgment, allowing you to express yourself openly and honestly.
Read more
Best Online Therapy Services: