Panic Away Review

Panic Away – An Honest and Detailed Review
In a world where we're expected to juggle a million things without letting the ball fall, self-care is crucial. One of the best self-care practices is professional counseling. You get to address your emotions and deal with them effectively. Not to mention, you get to slow down when you're handling too much, which is vital for your mental health.
However, we don't always have the luxury of attending one-hour face-to-face therapy sessions. For some people, financial constraints don't allow it. And for others, it's challenging to fit counseling sessions into their daily routines.
It's for these reasons that Panic Away has become so popular. The website takes advantage of technological advancements to give you the services you need right at your fingertips. But is it for you? Is it effective and worth the investment? In this review, we take a detailed look at the site to help you make an informed decision.
First Things First, What Is Panic Away?
This site gives new meaning to online therapy as we've come to know it. Unlike other sites that give you access to an online counselor, this website is different. They equip you with tools that have proven effective for managing different disorders resulting from panic and fear.
The website has taken advantage of technological advancements to give you every resource you need. Panic Away is the site to visit if you struggle with fear, panic episodes, and anxiety. But don't pull out your wallet just yet. Here's more information about the site.

Panic Away Mental Health Therapy – Is It the Best Option for You?
Who is Panic Away Com for? Before you invest in the treatment resources, find out if you're an ideal candidate. The counseling platform will work for you if you:
Have panic episodes and anxiety often
Prefer online therapy
Have a hectic schedule that doesn't leave room for traditional therapy
Are proactive and can follow through with all the sessions.
How Panic Away Com Works
This mental health program aims at equipping you with the tools you need to take control of anxiety and panic attacks. First, you'll be required to take an anxiety test. This test is crucial because it makes it possible to determine the type and severity of anxiety.
The Panic Away test comes in the form of a questionnaire containing a set of anxiety-related questions. You're supposed to answer honestly to get the best diagnosis. You're also in a better position to choose the best resources for your condition.
Believe it or not, you'll master how to take control of your episodes in just 21 seconds. What's more, you'll be given tools to help you get your anxiety in control in less than seven minutes. It's no wonder Panic Away is a popular therapy site among counselor reviews.
And that's just the tip of the iceberg. They also utilize mental imagery and try to understand your physiological responses. In addition to this, they use positive messaging.
Panic Away Mental Health Programs – Stages
Panic Away Therapy has three stages. These include:
Trust: Get insights on how to embrace your struggles and use them to overcome your episodes. It may take some time, but it works wonders.
Accept: Involves accepting the root causes of your episodes and acknowledging that you're undergoing a stressful situation. This stage is excellent for relieving stress and doing away with anxiety.
Persist: Reinforces the idea of not giving up no matter how many times you get it wrong. The belief is that the more you try, the more likely you are to succeed.
The Man Behind the Incredible Panic Away Program
You're probably wondering how Panic Away was created and by whom. The program was designed by someone who understands what you're going through all too well. Barry McDonagh is the man behind the creation of this wonderful site.
Barry first experienced a panic attack before starting college. At that time, he thought he had a heart attack, McDonagh recounts, feeling suffocated, and his heart was pounding. It was like nothing he'd felt before.
And like most people who've had panic attacks before, the fear lingered even after the panic attack was long gone. Barry didn't feel safe, and it was frightening to think that he had no control whatsoever of when and where the panic attack would happen again.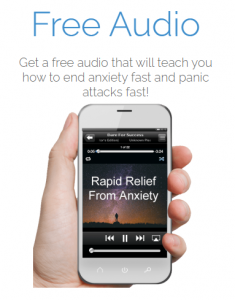 The worst part was that the fears of having another panic attack only made it more likely to experience another episode. Therefore, determined to find a solution to his problem, Barry McDonagh explored different techniques.
He found that most of the self-help resources available only provided distractions and breathing techniques. These distractions proved useless during a panic attack. After numerous attempts to control his panic attacks without success, Barry decided to develop a solution. That's how Panic Away came to be in 2001.
Fast forward to nowadays; the program has helped people from all walks of life. From celebrities to stay-at-home moms, Barry has provided a god-sent solution to panic attacks.
Panic Away Therapy Features
You're probably thinking, "Sounds good, but what should I expect from the program?" Panic Away has excellent features that anyone who suffers from panic attacks will find useful. While gathering information for this review, two things stood out. These include:
Private Sessions
As we mentioned, Panic Away doesn't offer traditional online therapy. There is no option of scheduling a face-to-face meeting with a counselor. However, you can schedule an appointment with Barry Mcdonagh. Your choices include phone call sessions, in-person meetings, or messages.
From what users say, their interactions with the site's creator have been life-changing and very insightful. The only disadvantage is a difficulty to get a meeting since there are many requests and only a few slots.
Exceptional Digital Resources
Another thing that stood out for us is that the website offers various ways to utilize their resources. If you're always on the go, you'll benefit from their downloadable resources, which can be added to your phone or PC.
You also have the option of getting books, CDs, or DVDs delivered to your doorstep. The program truly has everyone in mind.
Guaranteed Confidentiality
Privacy and confidentiality is another popular subject in the service provider reviews section. Most people love the fact that you're guaranteed privacy. This is possible because all the methods are home-based. Therefore, you're assured no one will talk about your condition.
Panicaway Review – The Good and Bad
While Panic Away has a plethora of benefits. Here is a summary of the website's pros and cons to give you an idea of what to expect.
Pros:
Has an excellent worldwide reputation for effectiveness.
The target audience for the treatment is crystal clear.
It offers home-based treatment that's easily accessible.
8-week refund guarantee (no questions asked).
You'll get access to all the tools you need to deal with your episodes.
They have an engaging forum where you can interact with other participants.
Cons:
It only focuses on a few mental health issues.
You don't get face-to-face counseling sessions.
You need the discipline to go through the program and succeed.
What Are the Reviewers Saying?
If you've dealt with these issues for a long time, you may think Panic Away is a fad. However, this isn't the typical program that aims to distract you and give you different breathing techniques that don't work.
But don't just take our word for it. Users who have reviewed the site speak confidently about the service. They've reported feeling more confident, and many attest to the effectiveness of the program.
Barry McDonagh's books, DVDs, and CDs also have a rating of 4.3 and above on multiple platforms, including Amazon. This is a true testament that users are satisfied with. Moreover, the results they get from the program are amazing.
Panic Away Pricing and Offers
How much does the program cost? Does Panic Away have a free trial or promo code? These are some of the frequently asked questions among people considering the program. Since the program does not include a one-on-one counseling session, they don't have trial periods.
However, this shouldn't be a concern. The site offers an 8-week refund guarantee. This means you can ask for a refund if you're not satisfied with the program or results after 8 weeks. The price differs based on the materials you choose.

Digital copies go for $67.95, and hard copies sell for $97. We believe this is a great deal considering all the benefits you get from the program. Not to mention, unlike one-on-one counseling sessions, which you have to keep paying for, this is a one-time fee. Even better, you get to keep the resources forever.
However, despite all these benefits and the obvious reasons for charging, Barry McDonagh explains pricing. According to him, users are more likely to succeed if they make a financial investment in something. Therefore, the company charges a fee to help you succeed in your journey.
The founder's transparency and integrity are among the things that have made his program stand out worldwide.
Is Panic Away Therapy Worth It?
If you're thinking of trying Panic Away, we highly recommend it. The fact that the program offers home-based care is one of the things we love about it. This setup means you can use the tools anywhere you are without the help of a therapist.
We also love different digital formats to choose from, making it an excellent product for users of all ages. Not to mention, users can't stop raving about the effectiveness of the program – another huge plus.
Imagine living through your day without the fear of suddenly experiencing a panic attack. That's exactly what Panic Away hopes to give all their users – the freedom to live fear-free.

Barry McDonagh also goes above and beyond for his clients, to the point of offering private sessions. You'll surely get exceptional services from him, and the tools will prove useful for treating your panic attacks.
From what reviewers are saying, this is an effective way of dealing with these kinds of disorders. So, why not start this journey today? Many people have, and they say it's been a life-changing experience. Have faith and try a new way of dealing with panic attacks. Who knows, it could be the thing that keeps your anxiety at bay.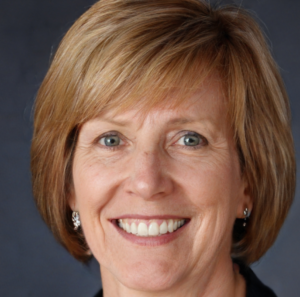 Deborah Hecker
I am a Social Worker with 10 years experience working with individuals, couples and families, helping them to improve the quality of their lives. My role as your therapist is to provide you with support and guidance, without judgment, allowing you to express yourself openly and honestly.
Read more
Best Online Therapy Services: