Thera-LINK Review

Thera-LINK: Is It A Good Fit For Your Counseling Needs?
Are you a therapist who's looking for a safe platform to provide services for your clients who can't quite walk into your office? Or are you a person who's stuck on choosing between various online counseling platforms, all with good qualities?
Online therapy is a novel mental health service that is becoming quite popular—and with good reason. It's convenient, affordable, and accessible to everyone. 
Unfortunately, you might find it hard to determine which platform is a good fit for you. It's why we've conducted this unbiased review of Thera-LINK—one of the online counseling platforms that you might be considering. 
Thera-LINK At A Glance
Thera-LINK is on a mission to "extend the reach of therapists, one secure online session at a time." Does the platform make good on this promise? Here's what we determined from our Thera-LINK review:
Pros
✅ Free trial
✅ Feature-rich payment plans
✅ HIPAA compliant
Cons
💥 No synchronization with office calendars—you have to add office appointments manually to the schedule, which can be time-consuming.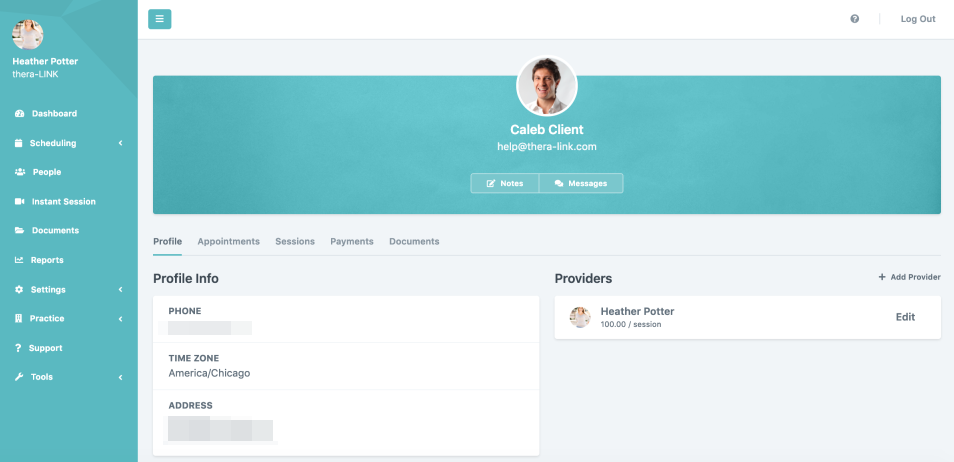 About Thera-LINK Service
Founded in 2013, Thera-LINK is a platform built to connect providers and clients while maintaining international standards for quality assurance and affordable price points. It works internationally, serving therapists and users from all over the world. 
The platform's founder, Lory Clark, has a background in social work and experience running her own successful company before coming together with a few partners to create Thera-LINK. 
As a service provider, the platform offers you the opportunity to reach clients that you wouldn't otherwise be able to work with. You also get to see a different side to your clients when they are in their element at home
Conversely, users seeking therapy get access to a wide variety of experts to help them work through their mental health issues. 

Thera-LINK Features
One of the advantages of the Thera-LINK personal therapy platform is that it has plenty of valuable features. 
HIPAA Compliant
Thera-LINK meets the Health Insurance Portability and Accountability Act of 1996 (HIPAA) standards for the protection of health information. Some of the initiatives that make Thera-LINK therapy safe for both service providers and users are:
Encrypted video chats

Web traffic encrypted via HTTPS & TLS 1.2

HIPAA certified support staff

Restricted employee access to patient health information

Credit card information and passwords are never stores

Encrypted database and file backups
Client Scheduler
If you're looking for a service that offers a complete scheduling solution for your practice, you'll be impressed by Thera-LINK's client scheduling feature. Not only does it allow you to schedule online appointments but offline ones as well. Additionally, you can allow clients to self-schedule based on your available hours. 
Secure Messaging
Therapists can use Thera-LINK's secure messaging feature to continue communication with clients when they're not in session. Instant notifications are sent for each message, and a follow-up email is sent 5 minutes later to prompt you to check your inbox.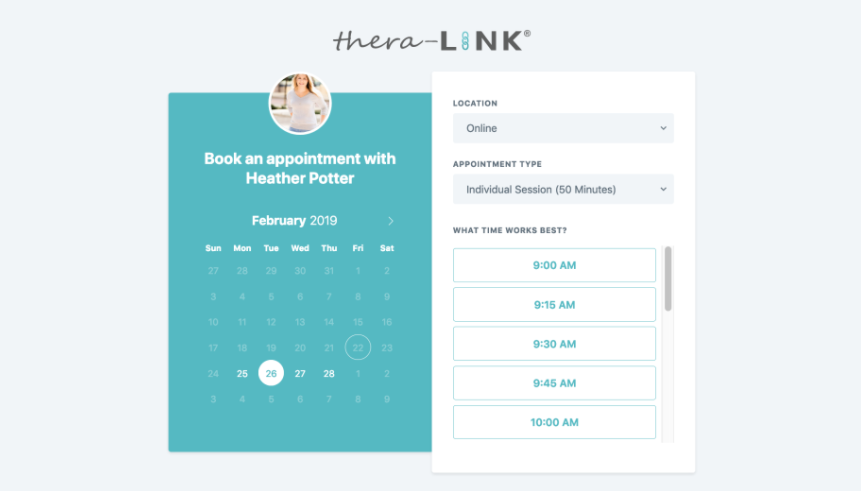 Client & Session Notes
You can type and format notes whichever way you like. You can also sign, lock, and download them. This feature comes in handy because the platform does not allow service providers to record video sessions. Maintaining electronic notes helps keep track of your clients and sessions. 
Custom Waiting Room
Thera-LINK believes that meeting with clients online should feel similar to what they would experience if they had walked into your office. The platform offers custom waiting rooms where you select your music and visual backgrounds to prep your clients for their sessions. 
Directory Listing
The online counseling platform maintains a comprehensive directory of all service providers. It is a great feature to use to advertise your practice and reach more clients. 
How Thera-LINK Works For Service Providers
Service providers sign up to work on the platform by creating an account. Use the details to log in to the therapists' portal to view:
Appointments

Messages

Scheduling calendar

Payments

Documents

Reports
Configure Availability
Use the client scheduler to show clients when you're available for online and in-office sessions. You can allow access to everyone, including users who don't have a Thera-LINK account yet. If they choose you, they'll receive an invitation to join your practice.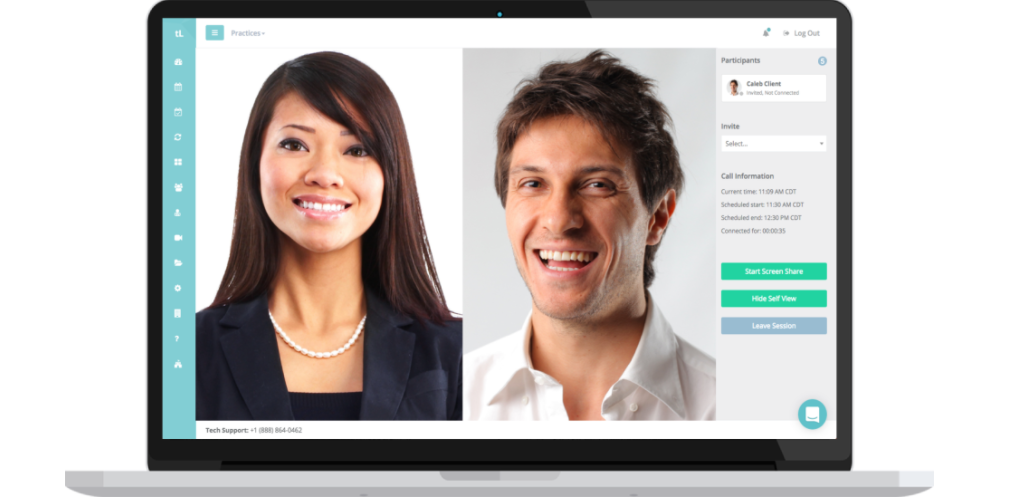 At this stage, you can: 
Customize the hours that you're available

Book online and in-office appointments

Restrict customers' choice of session lengths

Set a minimum and maximum advance notice 

Set a booking time zone

Restrict booking
You're allowed to create an "appointment type," which applies a default length to an appointment. If your client schedule is configured to use appointment types, clients will pick an appointment type instead of setting the duration of appointments themselves. 
Configure Payment Details
To accept payment, you must set up Stripe connect
Post a Listing
Joining the platform adds you to the service provider directory. The directory is where potential clients find you, learn more about you, and hopefully contact you to schedule an appointment. 
You can post personalized listings to help your clients get to know you better. Some of the details to include in your listing include:
A brief bio explaining your requirements

Areas of expertise

Licensure information

Cost of services

Contact information

Whether you accept insurance
Set Up Appointments
You may set up both offline and online appointments on your dashboard. For online appointments, you must send an invite link to the client. They must accept the invitation for you to add them to your schedule. 
How Thera-LINK Works For Clients
Head over to the provider directory to find a therapist to work with. You may filter the counselors by category, region, or specialty. When you identify the one you think might be a good match, click "Contact Me" on their listing, and you'll hear back from them directly. 
Thera-LINK Mental and Behavioral Health Providers
All the counselors working through the Thera-LINK platform are qualified in their areas of specialty. You can review their individual qualifications under the "licensure information" section of their listing. 
According to the Thera-LINK website, the majority of their service providers are mental and behavioral health experts. However, they have other types of professionals, including:
Coaches

Dietitians

Hypnotherapists

Occupational therapists

Social workers

Addiction specialists

Physical therapists

Marriage and family therapists

Speech-Language Pathologists
Mental Health Conditions Treated By Thera-LINK
Thera-LINK covers a wide variety of mental health conditions, including:
Autism Spectrum Disorder

Bipolar disorder

Borderline personality disorder

Codependency

Compassion fatigue and burnout

Depression

Divorce

Eating disorders

Erectile dysfunction

Family issues

Grief

Immigrant and refugee mental health

Intimacy and sexual health

LGBTQIA 

Life transitions

Motivation and goal achievement

Narcissism

Obsessive-compulsive disorder

Parenting

Phobias

Post-traumatic stress disorder

Postpartum depression

Relationships

Self-esteem

Sexual abuse

Sexual addiction

Spirituality/Faith
Thera-LINK Subscription Plans and Pricing
Signing up for Thera-LINK is free. You also get a 3-day free trial of the service. Every plan has some basic features, including:
HIPAA Compliance 

Quality customer support

Customizable waiting rooms

Group and individual counseling sessions
However, the exact benefits of each plan vary—paying more gives you access to more features. For therapists, there are four different subscription plans to choose from:
BasicLINK

– $30 per month for five sessions. 

UltimateLINK

– $45 per month for unlimited sessions. Included in this plan are an office manager account and client scheduler. You're also allowed to request payments before completing each session.

PracticeLINK

– $65 per month for everything included in the UltimateLINK plan. Additional features are access to secure messaging and notes on all your clients and sessions. 

TreatmentLINK

– $100 per month for everything included in the PracticeLINK plan. Additional features include your own branded portal, data import, API access, and allowance for annual contracts.
For users, the price of a session depends on the therapist one chooses from the directory. To know how much a session costs, you must head to the therapist's listing and review the pricing information.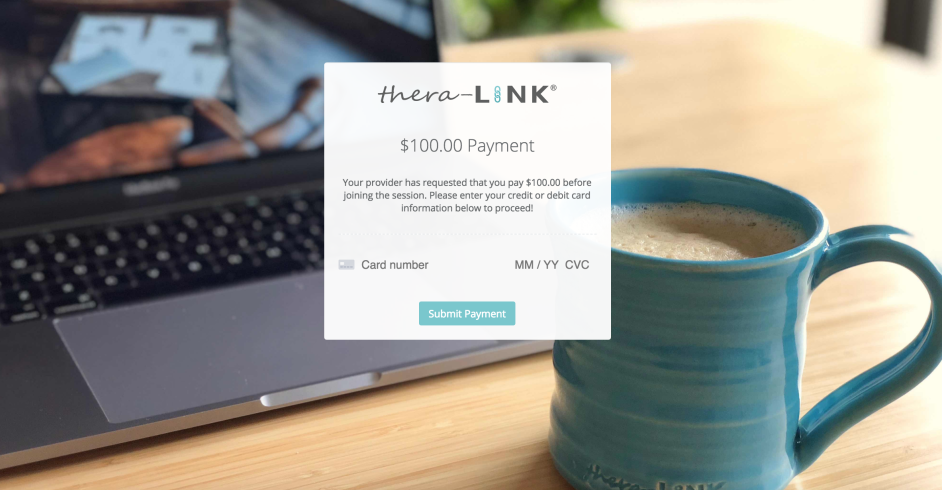 Thera-LINK Online User Experience
Thera-LINK has a professional website that is intuitive and easy to use. Therapists get a dashboard with a simple layout. All features they need are well displayed and easy to access. 
Similarly, the client portal is simple to use. Logging in shows a dashboard with the appointments, secured messages, payment history, and payment files. It has all the information users need to start or continue counseling sessions on the platform. 
The platform works on all devices and operating systems, including PCs, Mac computers, iPads, iPhones, and Android tablets & phones. Apps are available for different devices as well. 
The Verdict—Is Thera-LINK Right For You?
Thera-LINK is perfect for you if you're looking to expand your practice on a HIPAA compliant platform that is feature-rich and easy to use. The pricing is flexible, and considering the number of features the platform has, it certainly offers value for money. That said, online counseling is not appropriate for emergencies. If you, or someone you know, are in a crisis, contact your local emergency services right away.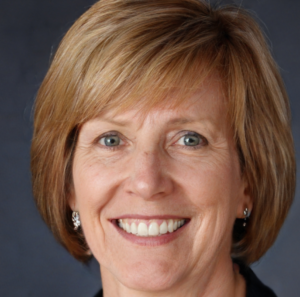 Deborah Hecker
I am a Social Worker with 10 years experience working with individuals, couples and families, helping them to improve the quality of their lives. My role as your therapist is to provide you with support and guidance, without judgment, allowing you to express yourself openly and honestly.
Read more
Best Online Therapy Services: