SonderMind Review

SonderMind
Review
Wondering whether you should use SonderMind.com to get matched with a licensed therapist in your area? In this unbiased review, we'll discuss how this service works and talk about the advantages and disadvantages of using their website if you are seeking professional help with mental health issues. Keep reading to find out whether SonderMind therapy and counseling services are worth your attention.
Pros
✅ Can connect you with in-network therapists who accept insurance
✅ HIPAA-compliant platform
✅ Good for people who can't afford to pay for therapy out of pocket 
Cons
💥 It's a billing company, so they are not responsible for the quality of therapy services
💥 Many clients complain that the billing is disorganized and they are charged for services they didn't get
💥 No mobile app
What is
SonderMind
?
SonderMind is a Denver-based behavioral healthcare company. Its goal is to redesign mental healthcare with advanced digital solutions and make it more accessible and approachable for clients. Currently, the company operates as an integrated network of behavioral health professionals in Colorado. But it also started to grow its business in Arizona, Texas, Missouri, and Ohio.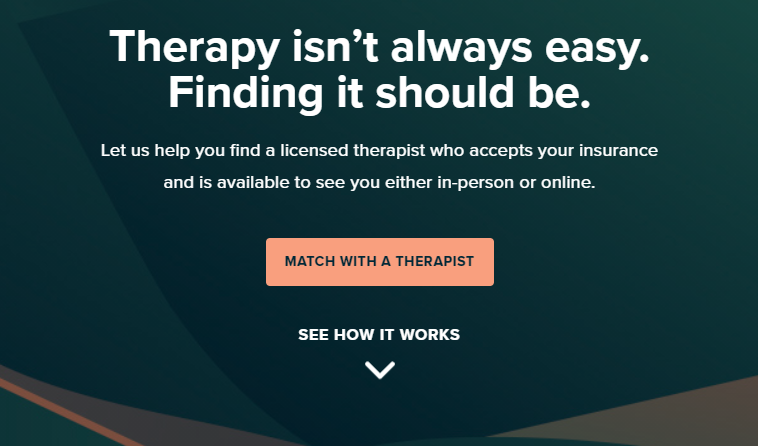 The company works as a marketplace for therapists to help them get paired with the local clients seeking treatment with a variety of mental health issues. Therapists who partner with SonderMind may stop worrying about administrative and billing issues and have more time to focus on growing their private practice and providing excellent patient care. The company also works with clients, connecting them with an in-network local therapist who specializes in addressing their mental health issues and fits their needs around clinical focus, insurance acceptance, convenience, and more.
How Does SonderMind Work
?
Many people who seek mental healthcare complain that they had a very hard time finding a therapist who accepts payments from their insurance. In fact, not enough therapists accept insurance, so many of their clients have to pay high out-of-pocket rates. According to American Psychological Association, about 30 percent of psychologists who run their own practices appear to accept no insurance at all. Wondering why therapists don't want to work with insurance companies?
Because insurance companies often complicate a therapist's job. Psychologists say that reimbursement rates offered by insurance companies are not high enough (they don't provide the living wage), there is a lot of paperwork, and sometimes, insurance companies may deny their claims. If a client's insurance company finds a reason why it shouldn't pay for treatment, the therapist can't bill the client separately. That's why many therapists insist the client pay cash and deal with the insurance company themselves. And that also means that many potential clients don't seek treatment because they just can't afford it.
SonderMind tries to solve that problem by connecting clients with in-network therapists. The company offers clients help in finding a licensed therapist in their area who accepts their insurance and is available to see them either in-person or online. If an insurance company denies the therapist's claim, SonderMind will still fully reimburse them for the session without delay. Then they will follow up with the client and insurance company to take care of the issue. That allows mental health professionals to focus on providing care, rather than running a business, and SonderMInd handles all business responsibilities, including billing and insurance.
The platform provides an EHR system for therapists. It includes a place for clinical notes, a calendar, billing functionality, and a booking system. The EHR also has profile pages and a directory for therapists, as well as an app with EHR functions. Using the platform, therapists can join social networks to communicate and collaborate.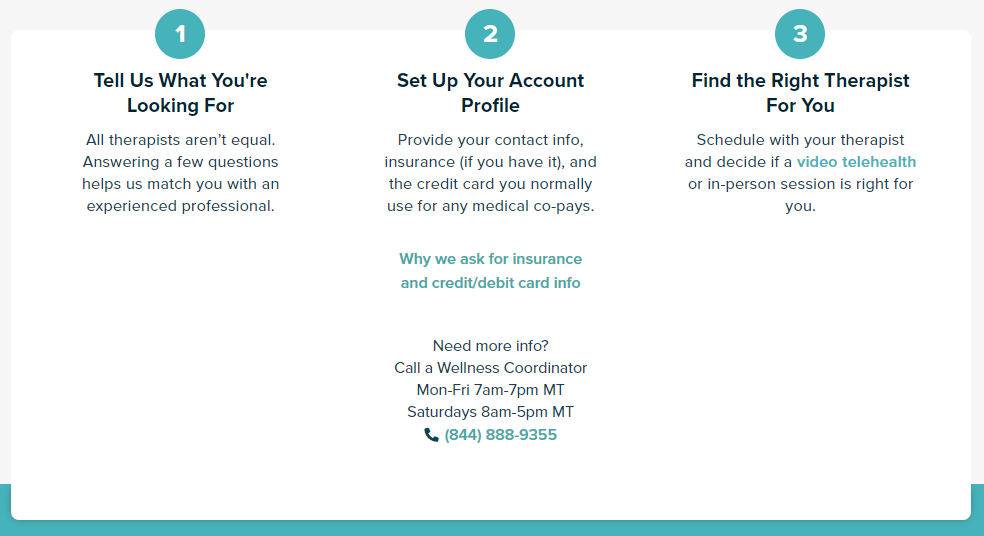 On the client side, the platform can match them with a provider within 48 hours. Here is how you can use SonderMind to get matched with a therapist:
You need to complete a survey to let them know what you are looking for in a therapist for video or in-office

therapy

sessions.

You also have to provide your contact info and insurance information to take advantage of your mental health benefits and credit/debit card details for any copays or deductibles.

Then they will match you with qualified therapists who now accept new clients. Then you will be able to schedule your first therapy session online or in-person.
What Are the Specifics of the Matching Process?
Once clients have completed their initial questionnaire, SonderMind sends them their therapist matches. Then the clients need to set up their SonderMind Client Portal, and after that, they can start setting up their first appointment with the therapist of their choice. If you choose a therapist and later decide you would like to work with someone else, you can always request a "Rematch", and the SonderMind team will provide you with new therapist matches that fit your preferences.
You won't have to wait for a long time to get matched with a therapist. They promise to do it within 24-48 hours. But if you request a match on a weekend, they will find you a suitable therapist on the first business day. Your therapist will reach out within 1-2 days to schedule an appointment.
They use your profile information to find a therapist who accepts your insurance and has the right experience. The matching process is based on such factors as location, specialty, schedule, availability, and insurance carrier. They also use information from therapists' profiles to determine which clients are compatible with each therapist.
They say they need your payment information because visiting a therapist is like visiting any other healthcare provider. Clients have to provide their credit card information before the first appointment to ensure that SonderMind will be able to collect all copayments, no-show fees, co-insurance, and deductible fees. You don't have to pay for your session in the therapist's office. SonderMind will take care of billing after the session so your therapist doesn't have to perform any administrative tasks and can focus on providing care. Therapists don't have to worry or be involved with insurance negotiations or problems.
If you have insurance, it may help you get services at a reduced cost, but you may be responsible for a copay. According to the information published on their website, SonderMind is a partner with many leading insurance providers, including Aetna, Anthem, Bright Health, Apostrophe Health, Cigna, Keiser, and more. Their therapists are also in-network with Cigna EAP and United EAP, and Medicare in Colorado. But currently, SonderMind therapists are not in-network with Medicare (outside of Colorado), Medicaid, or Tricare.

What Mental Health Issues Do
SonderMind Online Therapy
Providers Treat?
The company's network of licensed mental health professionals covers a wide variety of practice areas and mental health issues. SonderMind can connect you with licensed therapists who specialize in treating such common mental health issues as
Anxiety

Depression

Trauma

Grief/Bereavement

Addiction

Sleep disorders

Eating disorders

Anger management

Stress

Family relationships

Phobias
Their in-network therapists also offer general support, LGBTQIA+ support, military/veteran support, autism spectrum support, perinatal support, and more.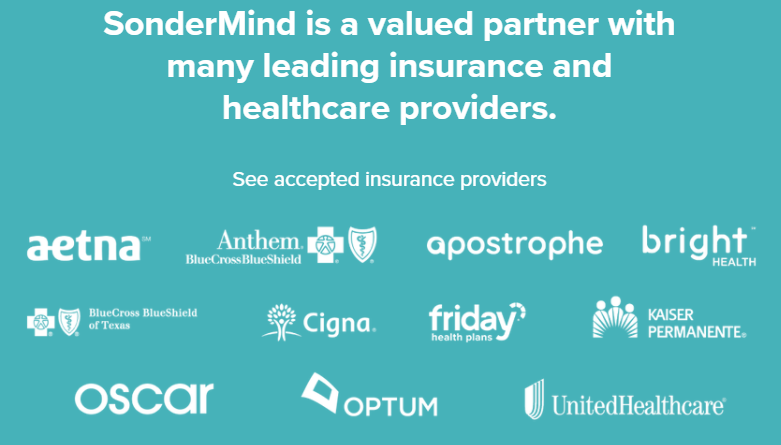 What Kind Of Therapists Work with SonderMind?
Their network includes therapists with different backgrounds and experience levels. They accept a wide variety of license types and have a network of therapists that represents over 85 different specialties.
What Are Their Prices?
Wondering how much your appointment will cost? SonderMind doesn't provide information about the prices on their website. They just say that the costs will vary based on your payment method. They recommend clients who are using their insurance benefits call the customer service number on the back of their card to confirm their specific benefits and find out how much they would pay for their therapy session.
The amount that each client pays for each therapy session will depend on their insurance plan and carrier. Besides, it will also depend on the length of the session and the CPT code that is used for the session.
But according to the information posted on the company's Facebook page, you can get individual 50- minute therapy sessions for $85. If you are looking for relationship therapy, you will have to pay $110 for a 50-minute family or couples therapy session. You can also have a long individual or couples session and will have to pay $145 for 1 hour 20 minutes.
As far as we know, they don't offer a free trial and there are no promo codes.
Do They Have the Cancellation Policy?
SonderMind has a 24-hour cancellation policy. If you want to cancel an appointment, you should reach out to your therapy provider, and they will reschedule for you. But if you cancel your appointment within 24 hours, you may be charged a cancellation fee, which can be up to the full session cost.
Is SonderMind HIPAA Compliant?
SonderMind uses HIPAA-compliant, encrypted software to keep clients' personal data secure. They say they follow the highest national standards for security and privacy for all clients and therapists. They don't record SonderMind Video Telehealth sessions. The client's personal data, medical information, and all private communications are all hosted on HIPAA-compliant, SSL-encrypted servers, so you don't have to worry about privacy and security.
What Do Clients Say about the Company in SonderMind Health Reviews?
Many clients who used SonderMind are satisfied with the quality of therapy services, and they say it in their SonderMind reviews. But a lot of clients complain that they don't like SonderMind as a billing service for them. They say that billing is completely disorganized and that they were charged for the services they didn't get or had to pay out of pocket.
Final Word
We hope that in this SonderMind healthcare provider review, we have provided you with enough information to help you decide whether this company is a good option for you. But before you make a final decision, we recommend that you should search the internet to find SonderMind counselor reviews to get a better idea of what you can expect if you decide to use this website and make an appointment with one of their in-network therapists.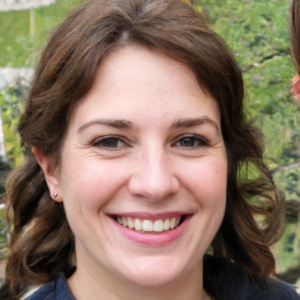 Catherine Cain
I am a licensed Marriage and Family Therapist (LMFT) that specializes in early childhood disabilities from attachment disorders, ADHD, autism, oppositional defiance disorder, asperger's, anxiety, depression, etc. to adult disabilities including depression, bipolar, borderline personality disorder, anxiety, and more.
Read more
Best Online Therapy Services: