Better Your Way Review

Better Your Way Online
Counseling — Is the Platform Worth Trying?
Better Your Way.co.uk has the vision to provide the right mental health support at the right time and in a flexible way to fit all personal preferences. Meeting everyone's unique needs seems like a tall order, so we look at all the aspects of this platform to help you see whether it can be a good option for you. 
Better Your Way Pros and Cons
In this unbiased review, we highlight the following advantages and disadvantages of the service: 
Pros
✅ Flexible approaches to mental healthcare support
✅ Free trial before choosing a plan
✅ Variety of communication options
✅ In-person sessions in certain locations
✅ Self-help applications and tools
Cons
💥 Limited information on counselors' qualifications
💥 1 hour of advisor text response costs £35
💥 No mobile app

About Better Your Way
There are many online counseling platforms, each provides a unique combination of therapy services. However, it is a challenge to find one that doesn't force you to give up one preference for the other. 
Better Your Way was founded on this premise — to provide immediate, effective, and flexible support for those in need. 
The platform has 4 distinct provisions:
No-obligation inquiries that give you a peek into what the platform is truly like

A variety of professional mental health support ways to cater to different needs

Adaptable support style that accommodates individual preferences and needs

Flexible access regardless of time and place
The platform was founded by Brett Pagdin MSc, MBPss, a qualified counselor, psychotherapist, hypnotherapist, and a member of the British Psychological Society (BPS). The founder, who's also the platform's lead advisor, has over 14 years of counseling experience.
How Better Your Way Works 
The sign-up process is slightly different from that used by other online counseling platforms. 
Step 1 – reach out to the team via email, message, or a callback request

Step 2 – receive free, no-obligation guidance on the options available. Choose whether you'd like coaching, counseling, psychotherapy, hypnotherapy, or any other telemedicine service

Step 3 – start with a free trial of the service you've chosen

Step 4 – if satisfied, proceed to subscribe and pay. You can pay for single sessions, flexible weekly support, or whichever plan suits you. 

Step 5 – continuously adjust the type and level of mental health support according to your needs
Better Your Way Features
With Better Your Way, you can get help remotely at any time. They've got a variety of channels through which you can access counseling services. 

Face-to-Face Support
Face-to-face counseling via video is effective — it combines the benefits of traditional counseling with the convenience of online counseling. The counselor gets access to verbal and non-verbal cues that improve communication. 
You get support without traveling and dealing with long wait times at a counselor's office. 
Telephone Sessions
Those who prefer less direct ways of getting support benefit from teletherapy. It offers more privacy than face-to-face sessions while allowing greater depth in conversations than during messaging. 
Email Counseling
For those who prioritize privacy over everything else, email sessions may be the option. No one can eavesdrop on your conversation. You can stay anonymous and attach documents, links, and media. 
Instant Messaging
Although it gives less room to share in-depth communication, it is a quick, easy, and convenient way of getting support. IM allows you to share your thoughts in real-time and advise on unexpected situations you may encounter throughout your day. 
Integrated Communication
Because Better Your Way acknowledges that each mode of coaching or counseling has its benefits, they offer flexible communications. You can use one or all features to improve your experience:
Use face-to-face sessions to get to know your counselor better

Discuss in-depth topics over the phone

Work together on a worksheet sent via email

Get quick advice via instant messaging
The combinations are committed to making therapy accessible to everyone. 
Is Better Your Way Right for You?
The Better Your Way therapy and coaching platform may be a good option if you need:
Help to make lifestyle changes, e.g., more fitness, quitting smoking, healthy eating, etc.

Coaching to change your perspective and find your purpose

Career coaching

To develop stronger relationships with friends or family

Help with mental health issues

To be a happier, more enthusiastic, and passionate person
The Better Your Way platform is not for you if you:
Are in an emergency

Require court-mandated therapy

Need diagnosis or prescription medication

Are under 18
Types of Professional Support

To meet the unique needs of everyone who signs up on the platform, Better Your Way provides the following types of professional support:
Coaching
Coaching can help you focus on your goals, gain momentum, stay motivated, and develop skills to maintain positive changes in your life. It is appropriate for people who want to change their perspective on life or improve their careers. 
Counseling
Counseling focuses on exploring one's emotions, assessing their impact, and improving mental well-being. It could address emotional issues in many aspects of one's life, including work, relationships, self-esteem, or traumatic experiences. 
Cognitive Behavioural Therapy
Cognitive Behavioural Therapy (CBT) is a therapeutic approach that explores the links behind behaviors, thoughts, and emotions, and one's beliefs. It builds awareness and helps you learn how to manage your thoughts and actions. 
Other Counseling Styles
Hypnotherapy

Psychotherapy

Mindfulness

Acceptance and Commitment Therapy (ACT)

Neuro-Linguistic Programming (NLP)

Motivational Enhancement Therapy
Your counselor can propose one approach or a combination — all to ensure that you get the treatment according to your unique needs. 
Better Your Way Counselors and Coaches
Every mental health professional at Better Your Way is trained to provide counseling services to those who sign up for the platform. The coaches are experienced in career and life coaching to guide you through various challenges. 
Based on the information on the website, it is not clear which qualifications the professionals on the website possess. What is clear is that the telemedicine services offered by the counselors and coaches are not meant for children under 18, emergencies, or getting official diagnoses. 
People in a crisis should call 111 or 999 (the UK line). Further, the company refers visitors under 18 to organizations that offer free counseling for minors. For prescriptions, you need to visit a licensed psychiatrist. 
How Much Does Better Your Way Cost? 

Better Your Way is priced per hour. The service offers three distinct pricing plans:
Video Sessions (£55 per hour)
Face-to-face sessions online are similar to traditional counseling with the advantage of remote access. This plan gives you: 
Access to private video sessions

The choice between two 30-minute sessions or one-hour sessions

Unlimited email/messaging support between sessions

£5 discount per session for bulk payments
Flexi-Plan (£45 per hour)
The Flexi-plan covers calls and messaging sessions. It entitles you to:
Unlimited calls, messaging, and email access

One-hour phone sessions or a combination of calls and messaging

Ask for more or less support according to your needs
Messaging Sessions (£35 per hour)
Messaging sessions are flexible — they can be accessed at any time via email or IM. This plan entitles you to:
Send messages as often as you like

Arrange real-time messaging sessions

Arrange for more or less support according to your needs
However, such a system with a £35 pay per messaging hour can be pricey.
User Experience 
The Better Your Way website is easy to navigate. To get access to any service, you fill out a form and get in touch with the support team. Unlike most online platforms that require you to navigate the sign-up stage alone, Better Your Way offers free guidance and a free trial. 
Information about how this mental healthcare platform works is readily available, with an intuitive interface that displays all the essential details. Should you have questions, get in touch with the team through the contact forms. 
Going by the reviews on the company's homepage, clients are satisfied with the platform. Users highlight the flexibility and convenience of the service.
Privacy Policy
When you sign up for online therapy, Better Your Way requires you to provide personal information, including:
Name

Phone number

Email address

Address

Instant messaging username
The platform prioritizes the security of your personal information. SSL encryption on the website protects all the data you submit. Any information shared with third parties is in line with relevant laws and regulations of the UK. 
Your therapist or coach is bound to keep any information shared during your sessions confidential. That means you can open up without worrying about privacy.
Verdict 
Better Your Way has flexible services available through several channels — anyone can access therapy and mental health support anywhere. It also provides coaching, which serves to improve one's quality of life in different ways. 
A question arises as to the qualifications and professional experience of the counselors and coaches on the platform. It is not clear which certifications they possess. 
If you're looking for a flexible and easily accessible online counseling or coaching platform, Better Your Way may be for you.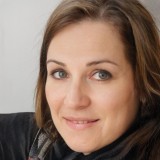 Sophia Connor
Sophia is a mental health and wellness expert with a background in psychology and over 8 years of experience in content writing. She focuses on learning and writing about the skills people need to heal, cultivate happiness, and restore joy in their lives.
Read more
Best Online Therapy Services: