Cerebral

Comprehensive
Cerebral
Review
Our expert team independently researched and tested Cerebral to provide people who are considering online therapy with a comprehensive review of this service and help them make an informed decision about choosing a provider to address their mental health concerns. We also took into account numerous Cerebral therapy reviews on Trustpilot and other online resources to give you a better idea of the overall client satisfaction. 
What Is Cerebral?
Cerebral is one of the newest companies to join the growing telehealth market – it was founded in 2020 and is quickly expanding. Cerebral (or Get Cerebral) reduces barriers to accessing mental health care and offers affordable subscription plans for comprehensive online therapy, prescriptions, and medication delivery. 
Now, the company is already serving users in all 50 states who can access its services directly from their computer or smartphone (users can download a mobile app available for Android and iOS). Cerebral is in-network with many insurance companies and ships prescriptions right to their client's door.
Cerebral states that its mission is to improve access to high-quality mental health care. The company also takes a one-stop-shop approach to mental health care. They provide their clients with both evidence-based therapeutic techniques and medication management. Besides, since Cerebral operates in a telemedicine model, clients can schedule video or phone visits with their prescribing providers, therapists, or Care Counselors when it's most convenient for them.
Cerebral Mental Health: How Does It Work?
According to the information provided on the company's website, Cerebral offers long-term online care and medication management for a wide range of mental health conditions. Getting started with Cerebral is easy.
First, you need to create an account. You have to provide your email address, phone number, and create a password. 

After that, you are asked to take a short emotional assessment and answer a few questions to help them understand your symptoms.

Then, you have to choose one of the three subscription options. Keep in mind that some of them are only available in certain states.
If you choose the Medication + Care Counseling plan, you have a video or phone visit with your prescribing provider who will help determine your treatment plan. Your medication will be mailed to you each month. You'll also have a monthly video or phone session with your Care Counselor who'll support you along your journey.
If you choose the Therapy plan, you'll meet weekly with a licensed therapist. The
If you choose the Medication + Therapy plan, you'll get everything that is available in the Medication + Care Counseling plan plus weekly therapy sessions with a licensed therapist. You'll be able to choose from a list of therapists.

Who Can Benefit from Cerebral Therapy Services?
Cerebral specializes in treating anxiety, depression (including postpartum depression and menopausal depression), bipolar disorder, insomnia, ADHD, PTSD, and alcohol dependence. The company states that it's only for adult people aged 18 and over who live within states where the company operates. Their comprehensive care model is designed for long-term treatment. 
Cerebral also states that their service is not a good fit for people suffering from schizophrenia, suicidal ideation, or substance abuse, or for those who are pregnant or nursing. It's also not intended for people in a crisis – they should instead call 911, a suicide prevention line, or another immediate helpline.
Subscription Plans & Pricing
So how much does Cerebral cost? As we've already mentioned, there are three subscription plans to choose from.
Those who are on the Medication + Care Counseling plan will have to pay only $85 per month for their membership.

Cerebral's Therapy plan costs $259 per month.

Clients who are on the Medication + Therapy plan will have to pay only $325 per month.
There is no free trial, but they offer a low enough introductory rate ($30 at the moment of writing), which makes them a smart choice for anyone who wants to try out the service.
Do They Take Insurance?
Yes, for most of their plans. They accept insurance for select major commercial health plans. They are also constantly working to expand their in-network insurance partnerships. So if you don't want to pay out of pocket, you should make sure that Cerebral is in-network before you sign up.
 Clients who use an in-network insurance provider only pay $29 per month for the service for all plans, along with the cost of the medication and a copay for each visit, which varies depending on their insurance company. It's also possible to pay for your subscription with HSA/FSA funds.
User Experience & Customer Service
The company's website is very informative and it looks appealing, modern, and it is easy to navigate. You can easily find all the relevant information you may want to examine before signing in. There is a detailed FAQ page and the Care Team page where you can find lists of prescribers, therapists, and counselors with their photos and bios. There is also a blog with articles on mental health topics.
Cerebral provides information on its website telling clients how they can contact them via email, making a phone call, or sending a text message. Still, many clients complain on Trustpilot in their Cerebral reviews that their messages are often ignored and they have to wait for several days to get a reply. There are also numerous complaints from angry and disappointed clients in Cerebral online reviews that it's very difficult to cancel their subscription and impossible to get a refund.
Privacy & Confidentiality
Cerebral is a HIPAA-compliant platform. That means that the company treats privacy and protection of user data seriously. It also uses encryption to protect user information. But you should keep in mind that this service is not anonymous. 
All users are required to provide personal information (name, birthdate, contact information, and emergency contact information) and a current photo of their face so that the company can verify their identity. And if Cerebral's professionals have reason to believe that a client intends to hurt themselves or others, they may need to share information with the client's emergency contact in line with established safety protocols.
Bottom Line
Cerebral offers easy access to high-quality mental healthcare to people with a busy lifestyle who find it difficult to make time for an in-office appointment. It's also good for those who have limited access to mental health care because they live in rural areas, or have transportation or mobility issues. 
If you suffer from depression, anxiety, or insomnia and have insurance, Cerebral is a good option to consider because it's an online therapy platform that offers both individual therapy and counseling and medication management at reasonable prices.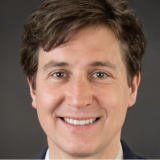 Daniel Perry
Daniel is a licensed Clinical Psychologist and cognitive behavioral therapy practitioner. Daniel helps his clients overcome a variety of mental health problems, including depression and anxiety. He also writes about mental health in his blog and helps us review popular online therapy platforms.
Read more
Best Online Therapy Services: