JustAnswer.com

JustAnswer Therapy: A Review of the Service That You've Been Searching
What is JustAnswer? It is a platform that links individuals with professionals, whereby one can ask any question and get the right answers. The platform aims to provide professional input on any topic to an individual. The subjects discussed include legal matters, taxes, medical, automotive, plumbing, software and tech, and mental issues.
The website is a great place to talk to various professionals within minutes. JustAnswer has been around since 2003 and has been helping people across 196 countries. On the official site, the firm has provided its list of experts and the number of questions they have answered.

Furthermore, there are counselor reviews on the platform to help future clients know how good these professionals are in their fields. The experts' profiles are well displayed, and customers can see the areas of expertise, academics, and questions they handle.
What Topics Does JustAnswer Com Tackle?
The platform provides access to professionals from almost all fields. Individuals can acquire advice on diverse subjects, including:
Legal matters;
Medical issues;
Car repair and maintenance;
Computer and technology;
Finance and taxes;
Relationships;
Consumer electronics.
Besides, the platform is an excellent place for people to get help with mental health. Clients get valuable input from experts about diverse issues such as anxiety, depression, sleeping disorder, ADHD, panic attacks, addictions, and even anger management.

JustAnswer Therapy: The Price It Costs and How to Pay
The platform employs a unique pricing system as compared to other counseling sites. First, browsing is free, and clients don't have to pay to see the different answers to previous questions. It makes the site useful for people seeking urgent answers.
However, you'll be charged when you ask a question. The firm charges $5 for a question. It is relatively cheap compared to most therapy sites or normal sessions.
Clients who wish to engage in a Q and A session will find themselves paying anywhere between 12 and 90 dollars. The charges depend on the question type and how urgently you need the answers.
One great feature of the service is that you only pay when you are fully satisfied with the answers. The site has a trial period of 7 days, after which you get charged for the questions. When a client signs up, they provide credit or debit card information, where they will be billed if they want to extend the use of the service.

JustAnswer has a subscription package for clients who want to use the site for a longer time. Subscriptions cost $40-$100 depending on the packages you choose. There are three main packages: Basic, Plus, and Premium membership.
With your subscription, you receive access to the following perks:
Unlimited questions and answers;
Follow up questions;
You get permitted to ask questions for other people.
The firm charges a fair price for every service, compared to what one would spend when they see a professional. However, client reviews reveal that most customers didn't know beforehand how much they would be charged after the seven days.
How to Communicate with JustAnswer Com Helpers
The website primarily supports communication via chat, where you type in your query and receive an answer in the same format. However, there are additional ways you can communicate with the company's professionals. The major one is via phones. In the monthly subscription, clients are permitted to make two phone calls with the professionals of their choice.
Also, there is the use of text messages, which is an excellent option. The sessions conducted via text messaging are all designed to allow for fast interaction, making them more efficient than setting appointments. The response time is great, and many service provider reviews from customers confirm that the clients received very timely responses.
What Makes JustAnswer Unique?
Since its launch in 2003, the service has helped millions of individuals. The site has managed to stay relevant over the years, thanks to some great features that clients enjoy. Here are some of them.
JustAnswer Works Distinctively
The website is a public forum where registered users receive millions of questions and answers across various topics. It is a 24-hour service where individuals around the world ask questions and are answered in minutes.
When you sign up as a new user, you are granted a 7-day free trial, which is activated when you post the first question. You can cancel within that period, but after the 7 days elapse, you become a full member, and you get billed monthly.
After registering, you ask your question, and an expert in that field will respond in a couple of minutes. From there, you're free to ask any follow-up questions to get clarification. Clients can even engage in a one on one session to further discuss their issue.
An Extensive JustAnswer Com Professional Network
A client is guaranteed variety when it comes to helpers. The platform has more than 12,000 experts whom they have verified. These are professionals spread out across different fields of education and even across diverse locations.
It means that you are always bound to find the right answers to your questions. Furthermore, due to the vast network of professionals, clients don't have to wait too long to get answers. The average waiting time is 6 minutes.
Full-Time Online Availability of JustAnswer Therapy
Traditional therapy sessions require people to schedule appoints. There's usually no flexibility involved. With JustAnswer, however, clients can get the help they need as soon as they think of a question. The service is available 24 hours a day, and thus whenever you need assistance with an issue, you will always have a professional to assist you.
JustAnswer Selection Process for Professionals
How does the firm choose its professionals? As a concerned client, one might be interested in knowing how qualified these helpers are. The experts are selected after a detailed screening process.
First, during the application stage, the candidates submit their documents to be verified and screened. The papers include education documents, certificates, and other identification credentials.
Second, all documents that an applicant sends are verified by a third-party organization. From there, the candidates who get selected undergo some training and become ready to help clients.
The company often tests its experts by creating client accounts and monitoring how the professionals handle regular customers. For doctors and other medical professionals, the firm has an algorithm that ranks them, thus encouraging professionalism. They are expected to maintain particular rankings to continue being part of the community.
Numerous Just Answer Legal Reviews from Customers
Clients are allowed to rate their experts, which is a fantastic feature for future customers. Hence, people can find a psychiatrist with great ratings and be sure that is the right person to help them.
Furthermore, there are many positive Just Answer legal reviews across various sites online. Clients who have used their services provide their experiences in detail and comment on whether the service was worth it.
JustAnswer Com: The Fantastic Design
JustAnswer is an easy service to use, and the sign-up process is simple. Furthermore, the website is relatively easy to navigate. From the top of the homepage, clients are presented with a chat box where you can ask your question.
On the homepage, the various fields in which your question might be about have been highlighted. It, therefore, becomes more comfortable to be linked with the experts related to your questions. The site also provides the profiles of experts with great ratings in terms of the number of satisfied clients. The client reviews are located further down, and they are frequently updated.
Decent JustAnswer Customer Support
The firm has great customer support as compared to most therapy sites online. The platform has three ways in which you can get in touch with the helpers. First is through their online chat, which is the fastest. You don't have to wait long for responses as their customer service officials are always available.
The second mode is via phone calls. You can call the helpers through the various numbers provided on the website. Thirdly, there is an email customer support. The support team responds within 24 hours.
Justanswer Com: Customers' Privacy
Even though the service is an open platform, clients' identities are well-protected. For one, any payment information you provide remains confidential and safe from any unauthorized individuals. Additionally, customers have the choice of being anonymous when asking questions. You can use an alias, and you don't even have to include your name in the question.
Moreover, the service even encourages users not to use their personal information in their usernames. If you wish to remove some personal details from a question, you can contact the support team to do it.
JustAnswer Reliable Refund Policy
Clients who aren't satisfied with the platform's services are allowed to ask for refunds. Nonetheless, the firm prioritizes customers and always ensures their satisfaction.
JustAnswer Therapy: Guidance on Sensitive Topics
The experts assigned to handle clients' questions are well-equipped to answer them. Furthermore, individuals don't have to be afraid of diving into sensitive topics. The helpers are compassionate and ready to guide customers on matters such as family issues, how work conflicts can be resolved, substance abuse, assault, divorce, and many other sensitive subjects. Their 1:1 approach is great, and you can discuss your specific situations with experts specialized in the particular topics.

Final Thoughts
JustAnswer is the right choice for individuals looking for quick answers to complicated questions. The speedy responses from the professionals and the fact that there is no need for appointments are the firm's best-selling points.
There are fixed prices for services, and they are subject to discounts if a client has a valid promo code. However, there are multiple complaints about customers not being informed of their automatic billing after the 7-day free trial. Even though the site automatically matches you with a helper, you will always find the right expert for your question.
Moreover, there are no hidden charges. The service is beneficial, and thousands of clients have positive feedback to provide about it. JustAnswer is recommended for individuals seeking answers to tough questions before committing to see a professional. Thus, it is the perfect service to use before deciding whether you're ready to start therapy.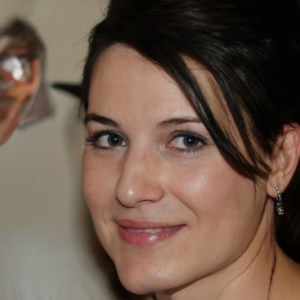 Karen Turner
I believe in people, I believe that each individual has within them a blueprint, a pattern that when listened to will allow them to move towards their own wholeness. I've spent my life helping people find that blueprint, and follow the instructions.
Read more
Best Online Therapy Services: