Talkspace Therapy Review
 Talkspace Online Counseling Service Review
 Introduction to Talkspace Counseling Services
Despite a significant need for mental health support, not all people are able to get the necessary help because of the high cost of therapy. Besides, if you want to talk to a therapist, you should have enough time to visit them in the office, which can also be a problem if you have a busy schedule.
Talkspace became one of the first online mental health support platforms, offering a more affordable and flexible solution. 
What is Talkspace? This platform was created in 2012, and it still ranks high among the most popular websites of this kind. This company is based in New York City, and it aims to make mental health counseling and therapy accessible for everyone, minimizing the stigma that exists around mental health issues.
Talkspace has different subscription plans so that every client can choose an option that fits their budget. The Talkspace platform offers a vast range of mental health services, including couples therapy, initial evaluation from prescribers, teen therapy, and medication management. 
If you want to know whether or not Talkspace is a good solution for you, this review might help you.
 Pros and Cons of Talkspace
Pros:
You can talk to a mental health

professional

with no need to leave your home

You can find a psychiatrist who can prescribe medication

You can choose a therapist from among three options selected for you by a consulting therapist

All therapists and counselors are licensed in their states

You can change a therapist at any moment for free

All your conversations with your therapist are securely encrypted

Many insurance packages cover the

Talkspace therapy cost
Cons:
Talkspace cost may be quite high for many people

Live video sessions with a therapist are only available within more expensive subscription plans

Medicaid and Medicare don't offer

Talkspace insurance

Talkspace isn't the right solution for people in crisis situations

Your conversations with a therapist can be analyzed by an AI algorithm. Although the algorithm removes a client's name, some people may still feel uncomfortable with such a practice.

Talkspace also

receives some negative reviews

from clients who note that they've been ignored by their therapists or received short and almost useless replies.
 Overview: How Does Talkspace Work?
Talkspace operates on a subscription basis. You can choose a monthly subscription plan and get access to online counseling in the form of text messages or live video calls. Subscription plans feature messages and up to four video sessions. 
To get started, you should complete a quick survey and select a therapist you want to work with from a list of recommended professionals.
Although you can send messages to your therapist or counselor whenever you like, mental health professionals usually reply once a day. All conversations take place in a secure virtual Talkspace room. Talkspace has a website and an app so you can access it from any device.

 How to Start? User Experience
Talkspace is easy to use. Both Talkspace's mobile app and website have simple interfaces so you'll be able to quickly get started, even if you've never used online therapy platforms before. 
Once you've chosen your login and password, you should complete a survey and provide some basic information about yourself and your issue. After this, a matching agent will conduct a quick interview. On Talkspace's sign-up platform, you may talk to a bot or licensed therapist.
You should provide some general information about your issue and your previous therapy experience. After this, the matching agent will present three licensed mental health professionals to choose from. Talkspace enables clients to set gender preferences for therapists and check their qualifications before making a choice.
Once you've chosen a therapist, you can send text messages or record audio messages. Besides, you can book video calls. Therapists' schedules are available in their profiles so you can plan your video sessions. If you've already used all video calls featured in your subscription plan, you can also buy additional sessions.
 What Are the Mental Health Services Talkspace Provides?
Talkspace offers access to a variety of online mental health services that fall into four major categories:
 Online therapy:
You can talk to a licensed therapist and address your emotional issues.
 Psychiatry:
Talkspace Psychiatry features initial evaluation and medication management. Here, you can get a diagnosis and medication prescriptions.
 Couples therapy:
You can add your partner to a chat room and talk to a licensed counselor about your relationship problems.
 Teen therapy:
Talkspace might also be a good solution for teens aged 13-17.
 What Are the Problems Talkspace Can Help With? 
Talkspace professionals can help you cope with various mental health issues, including depression, anxiety, trauma, OCD, mood disorders, substance abuse, and eating disorders.
On this website, you can also get help with relationship problems, anger management, and family conflicts. Talkspace also provides mental health support for members of the LGBTQIA+ community. 
 What Are the Types of Treatment and Therapy Modalities? 
Some of the most common types of treatment include cognitive-behavioral therapy, psychodynamic therapy, dialectical behavioral therapy, mindfulness, and more.
Talkspace therapy and counseling are available in different formats. You can choose individual counseling for your mental health issues, or you can choose couple counseling to work on your relationships. 
When using couple counseling, you and your partner can log in to a shared room and talk to the same provider. The online format is a great solution for couples that have different work schedules.
Unfortunately, Talkspace doesn't offer group and family therapy.
 What Are the Mental Health Providers' Qualifications? 
All Talkspace therapy providers are fully licensed. There are different types of mental health professionals: Talkspace online counselors, clinical psychologists, and therapists. 
Here are the most common types of professionals that you can find on Talkspace:
Licensed Professional Counselors (LPC). To get an LPC license, one should hold a master's degree and complete the necessary training to treat mental health issues and disorders.

Masters of Science (MS). These providers hold master's degrees in clinical counseling, clinical psychology, educational psychology, or counseling psychology.

Licensed Mental Health Counselors (LMHC). This license allows mental

health

professionals to work with children, teens, and adults who suffer from various disorders and want to cope with emotional issues or resolve relationship conflicts.

Licensed Marriage and Family Therapists (LMFT). These therapists are certified to treat various mental

health

and emotional issues and focus on couples

therapy

and family

therapy

. They can also help clients with sexual problems.

Licensed and Independent Clinical Social Workers (LICSW). To get this license, one should be a Master of Social Work (MSW) and complete a three-year training course. These professionals mostly focus on family and marital

counseling

.
 How Does Talkspace Vet Its Mental Health Professionals?
All candidates have to submit an application. Application approval takes up to six weeks. Once a candidate's qualification and credentials are verified, they need to take personal training  and complete various evaluations. This step takes up to four weeks. 
After this, therapists and counselors join the team and continue the learning process for 60 days. During this period, they get support from other professionals.
 Is There Any Guaranteed Response From Your Therapist?
Talkspace guarantees that a client will get a daily reply from a therapist. When you're ready to get a reply, you can simply click the "Reply-by" button in the Talkspace room, and you will see the estimated response time. Usually, counselors and therapists reply at least once or twice a day, five days a week. 
 How to Sign Up for Talkspace & Set Your First Appointment?
 Step 1: Click on "Try Talkspace Now" and Create Your Account
You can sign up by using the Talkspace therapy app or the website. To start using this platform, you should provide your email address, choose a unique username, and create a password.
 Step 2: Talk to a Consulting Therapist
A consulting therapist will ask some general questions to better understand what kind of help you need and tell you about different subscription options. After this, they will match you with therapists.
 Step 3: Choose Your Plan and Check Out
You can choose a simple subscription plan that features message sessions only, or you can opt for subscriptions that also include live video sessions. We will consider the subscription plans in more detail in another section of this review.
 Step 4: Complete Matching and Choose Your Therapist
Once you've purchased a subscription, you can read some information about the therapists you've been matched with and choose the one who corresponds to your needs and expectations.
 Step 5: Informed Consent and Treatment
To start treatment, you should accept informed consent in your Talkspace room. After this, you'll be able to write and receive messages or book a video session.
 Step 6: Start Messaging With Your Therapist
As we've already mentioned above, therapists usually reply once or twice a day. Depending on their schedule, your therapist may reply in the morning or in the evening. You can also check your therapist's profile to see when they are most likely to be available for a video call and book a session.
 Who Is Talkspace For?
Individual and couples therapy on Talkspace can be a great solution for many people who need mental health support. However, some people might consider other options. 
Here's who can benefit from Talkspace therapy most.
 People New to Therapy
If you've never visited a therapist before, starting your therapy can be a stressful experience. Talkspace enables you not to waste your time waiting in a therapist's office, and it also allows you to benefit from professional therapy from virtually anywhere. Talkspace will help you get a general understanding of what therapy is and how it works.
 People Looking to Supplement Their Weekly Sessions
If you already have an in-person therapist, you may still want to get some additional help between your face-to-face sessions. Talkspace allows you to fill the gaps in your therapy schedule.
 People Interested in Anonymity
Some people avoid in-person therapy sessions because they are concerned about privacy. Talkspace enables you to work with therapists using the nickname. Besides, Talkspace's privacy policy prioritizes the security of clients' personal information.
 People Without Insurance or Access to Insurance
The high cost of therapy may stop people from getting the necessary help if they don't have insurance. If such a problem looks familiar to you, Talkspace can be a more affordable alternative.
 People With Mild Symptoms
Many people experience short-term mental health problems or suffer from situational stress. So Talkspace might be the right choice. Talkspace's texting feature enables you to get the necessary help with the problem that bothers you.
 Couples
Talkspace is a flexible solution that can help couples with conflicting schedules, as well as separated couples who cannot visit the same therapist's office at the same time. Talkspace doesn't require couples to be physically present at the same place.
 Teenagers
Teens are often unable to access professional mental health support because they are limited in their decision-making opportunities, and they may also have some difficulties with transportation. 
The Talkspace experience might be an option for teens because they can enjoy a certain degree of flexibility. They don't need to sit in the same room with their parents and a counselor at the same time, and neither do they need to ask parents to drive them to the counselor's office.
 Who Shouldn't Use Talkspace?
 People who find it challenging to explain their problems:
Not everyone can properly explain their mental health issues in short text messages. Such people certainly will benefit more from in-person therapy. Although Talkspace also offers video sessions, these sessions only last up to 30 minutes, which might not be enough to address the problem properly. 
 Teens under 13:
Teens under 13 are ineligible for the Talkspace service. There are many in-person options that enable such teens to talk to a therapist or counselor, with or without their parents. In most states, children under 18 should get their parents' permission to attend therapy, and in some states, parents should be present in a therapist's office during sessions.
 People who experience difficulties with technologies:
Although Talkspace is easy to use, it's still a technological solution so if you want to use it, you should feel comfortable with using your phone.
 People amidst a serious crisis:
The Talkspace website explicitly states that people who are in a life-threatening situation shouldn't use it. If you're having suicidal thoughts or struggle with self-harm, visit the National Suicide Prevention Lifeline site.
 How to Change Therapists on Talkspace?
If you're not satisfied with your current therapist for some reason, you can request another therapist for free to get the best therapeutic results. On the website, you should choose the Manage Subscription section, and then click "Change your Provider." 
On this page, you may also change subscription plans or pause your therapy. You may check your matches and choose another therapist, and you can also click "Get Matched Again" to see new options.
When using the Android app, you can tap "Change Provider" in the Settings or My Account menu. In the iOS app, tap the gear wheel at the top, and then choose Manage Subscription > Change Your Provider. Besides, you can always contact the support team and ask them for help.
 Ease of Use and the Overall Member Experience
 Unlimited Messaging With Your Therapist
All subscription plans feature unlimited text messages so you can send a message to your therapist whenever you want. However, you should keep in mind that you might need to wait for a response, and therapists rarely reply more frequently than once-twice a day. 
We recommend that you check out online therapy review platforms to see feedback from clients and manage your expectations.
 Chat History
You can see the history of your conversations with a therapist, and you can also show it to your in-person therapist.
 Live Sessions 
Clients can use live video sessions for the best therapeutic effect. However, you should keep in mind that the number of video sessions available for you is limited by your subscription plan, and such sessions can only be up to 30 minutes long.
 Which Talkspace Plan Should I Choose?
 1. Unlimited Messaging Therapy Ultimate: $396 a month
This plan features unlimited text, audio, and video messages, along with four live video sessions per month.
 2. Unlimited Messaging Therapy Premium: $316 a month
With this plan, you can get unlimited messages and one live video session per month.
 3. Unlimited Messaging Therapy Plus: $260 a month
This package only includes unlimited text, audio, and video messages, with no live video sessions. This is the most affordable option.
 4. Psychiatry
An initial psychiatric evaluation will cost you $199. Follow-up appointments cost $125.

 Online Therapy on Talkspace vs Traditional Therapy
 Pricing
Generally, online therapy is more affordable than traditional therapy. Although the Talkspace pricing policy might still be too expensive for some clients, you may also consider other, more affordable online therapy platforms.
 Psychiatric Service
As we've already mentioned above, Talkspace can connect you with psychiatrists who can conduct initial evaluations and prescribe medication. If that's what you're interested in, there's no need to visit a psychiatrist in person. However, you should keep in mind that some mental health disorders require regular check-ins so online psychiatry might be not sufficient.
 Therapist Matching Options
Talkspace can match you with therapists and counselors based on the information that you provide when registering on the platform. You can switch therapists for free at any moment, which is more difficult to do in traditional therapy.
 Final Verdict on Talkspace
Perhaps, one of the main goals of this review was to answer the question, is Talkspace legit? The answer is yes, this is a legit platform with licensed mental health professionals. You can get what you pay for, even though your experience will depend on the chosen therapist.
Is Talkspace good? The results a client gets from online therapy depend not only on the therapist but also on the client's willingness to work on their problems. Although the majority of Talkspace clients are satisfied with their experience, some of them note that their therapists ignored their messages or sent generic replies. 
Therefore, we recommend that you keep in mind that you can change therapists, find the one who meets your expectations, or try another platform.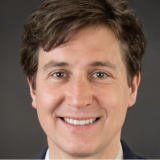 Daniel Perry
Daniel is a licensed Clinical Psychologist and cognitive behavioral therapy practitioner. Daniel helps his clients overcome a variety of mental health problems, including depression and anxiety. He also writes about mental health in his blog and helps us review popular online therapy platforms.
Read more
Best Online Therapy Services: