BetterHelp Online Counseling Service Review

 BetterHelp Online Counseling Service Review
 BetterHelp: Full review on online therapy platform 
BetterHelp is an online counseling platform established in 2013. It helps people cope with their mental and emotional problems.
The effectiveness of online counseling is pretty high. So, it can be a great solution to cope with mental problems and start living a healthier and happier life.
Looking for a comprehensive BetterHelp review?
Down below, you are going to find out everything you need to know about the BetterHelp website. It will make it easier for you to pick the right mental health platform and start changing your life for the better.
What is BetterHelp
, and what does it offer? 
There are plenty of online counseling platforms available today, and BetterHelp is considered to be one of the most popular. The platform claims they have gathered the best licensed mental health professionals to help people improve their mental health.
The BetterHelp's team uses modern technologies to provide mental support to people, making the process more simple and convenient. It saves time, as it's possible to contact counselors online from anywhere. 
According to the company review, there are experienced therapists in different specialties to meet every client's personal needs and provide effective treatment.
There are multiple ways of communicating with therapists. So, a client can choose whatever option they prefer. 

 What are the pros and cons of using BetterHelp?
If you want to know what is the best and worst about BetterHelp, review these pros and cons. Consider them before making your decision and choosing the platform.
Pros:
Affordable prices;

Various communication channels with therapists;

Groupinars

Desktop and mobile versions available;

Financial aid option;

Possibility to switch a therapist;

A wide range of therapists and issues they can help with.
Cons:
Response time from a therapist might vary;

A counselor may provide you with generic responses;

It's not easy to get a refund;

Pricing packages are not clear;

Clients report bad experiences with the app.
 What is BetterHelp therapy like? Session types and communication means
The BetterHelp website offers various communication ways to talk to counselors. According to the reviews, all communication is secure and protected.
There are several main ways you can contact a therapist and get BetterHelp's talk therapy:
Live video sessions
BetterHelp video sessions are almost like face-to-face meetings. You should schedule the future session in advance and choose the free slot appropriate for you. 
Unfortunately, each session lasts only approximately half an hour. Besides, some clients complained in their online reviews that their counselors were late for sessions, canceled meetings without notice, or didn't appear at all without any excuse.
Phone sessions
Another way to get mental support is phone counseling. It will be a good option if you are not comfortable having a video chat with an expert or don't like text chatting. You have to schedule a session, and you will have a call via the platform software.
Unlimited messaging with your therapist
It's possible to exchange an unlimited number of messages. You should expect a response from a professional once or twice per day on workdays. 
According to the client reviews we found on the Internet, many BetterHelp therapists prefer messaging as a form of communication. But many clients reported that the messages they got were impersonal and looked like they were copy-pasted from other websites.
Live chat — instant messaging
There is also an option of live chat, so you can text your therapist on BetterHelp app or site and get an immediate response. 
Group therapy — groupinars
BetterHelp provides group counseling in the form of groupinars. It is a combination of a 1-hour group conference call and a live therapy webinar. They are hosted by popular BetterHelp's therapists each week. 
Topics covered include:
Wellness

Anxiety

Relationships

Trauma

BetterHelp

Anxiety & Depression, etc.
 How to get started with BetterHelp?
The signup process on BetterHelp is simple. All you have to do to is to:
Create your account
The first step to start using BetterHelp is to create a new account. Just include your name, email, and come up with a password. 
If you want to keep things private, keep in mind that it's not obligatory to mention your real name. You can choose a nickname you like and use it to stay completely anonymous and confidential.
Fill out a questionnaire
After the registration process, you will get access to a questionnaire that consists of different questions. For joining BetterHelp, fill out this form and answer questions, so the most relevant expert is assigned to you.
Identify what you're looking for in a counselor
It's possible to indicate your preferences regarding your future therapist's age, gender, religion, so you are fully comfortable with the counselor you will work with.
Get matched with a therapist
After you specify all your needs and preferences, briefly explain the mental problems you are facing, a relevant BetterHelp therapist will be assigned within 24 hours. Chances are you will be able to meet your counselor much sooner. So, then, you will get a greeting email from an expert.
The company promises that if you are not satisfied with a therapist assigned to you, there is always an opportunity to switch them.
Confirm your plan and pay
But before getting matched, you will be redirected to a payment page where you have to pay for the BetterHelp plan of your choice. 
Keep in mind that although they advertise a price for a week, you will be billed a payment for a month. Once the payment is done, you can start communicating with your counselor. 
Begin communicating with your therapist
Talk to them through any preferred method. 
Make sure you are completely comfortable with a therapist assigned to you. Otherwise, you should contact the customer support team and request switching them. 
A new one will be assigned, and you can keep changing counselors until you are happy with a person you share the deepest thoughts and life challenges with.
Does BetterHelp work on mobile and desktop?
To get therapy from BetterHelp, all clients can use both mobile or desktop versions of this platform, depending on their preferences. 
According to reviews, it's easy to navigate the website and mobile version available for Android or iOS. It takes just a few seconds to log in to your personal account and start chatting with a therapist or having a video session. 
You can use any device you like (smartphone, tablet, laptop, or desktop).
 Review on BetterHelp therapists: Are they licensed?
Clients can get support and guidance from qualified and experienced BetterHelp online counselors. According to the information published on the website, each therapist has all the required education, training, license, and experience to provide a relevant treatment plan that will help you feel better. 
Each therapist goes through a tough screening process to be accepted to the platform. Therefore, only verified mental health professionals will work with clients. 
You can get familiar with counselor reviews available on the website, as well as to check out BetterHelp reviews available on the Internet. Pay close attention to each of them so that you can make the right decision.
 What are the challenges BetterHelp therapists can help you with?
According to our findings and multiple BetterHelp counseling reviews, there are online counselors with experience in treating a wide range of mental health issues. 
Here are mental health problems that therapists can help clients overcome:
Anxiety;

Depression;

Bipolar disorder;

Obsessive-compulsive disorder;

Grief;

Conflict management issues;

Substance abuse;

Career advising;

Eating disorders;

Relationship challenges;

Sleeping disorders;

Trauma;

Stress;

Issues with self-esteem;

Intimacy problems;

Health management;

Family issues.
 What to know more about working with BetterHelp counselors
Getting matched to a therapist
The process of searching for the best-suited professional takes approximately 24 hours. Once a counselor is assigned to you, you can exchange messages to get acquainted and let them know about your problem. You will receive a specialist profile link so you can review their qualification, skills, and experience. 
Choosing your own therapist
On BetterHelp, it's possible to choose your own therapist by clicking on the "Find a Therapist" section in the footer. It works well on their website, but has some interruptions in the mobile version. 
You can indicate your state, read information about the counselors, and choose a preferred available professional.
Therapist response times
You're free to message your counselor at any hour of the day. But asynchronous messaging isn't done in real-time. So there's no guaranteed instant response from your counselor. And according to reviews, in some cases, the time response can take from 4 to 10 hours or even more.
What if your therapist doesn't reply?
It can happen because of the overloaded schedule or unforeseen circumstances. If the therapist is slow in response to you, you can do therapeutic homework, self-care practices, request live sessions, or request a change. 
Changing your therapist
You always have an option to switch to another therapist. Just request the help of client support. 
 Is BetterHelp private and secure? 
Some people want to stay anonymous and make sure all their data and conversations with counselors are strictly confidential. 
As it has been mentioned, you don't have to tell your real name on BetterHelp. Even if you decide to go with your real contact and personal data, you can be completely sure that everything is protected and confidential.
Everything that you discuss with your therapist will stay only between you two. All sensitive and personal data is protected with the latest security protocols and practices. 
Is BetterHelp Legit
?
Of course. As of now, there are 23,456 licensed mental health professionals. They provide the same professional support, treatment, help, and mental health care as in face-to-face therapy. 
Are BetterHelp sessions recorded?
According to the BetterHelp policy and Terms of Use, they don't record client-therapist sessions.
 BetterHelp vs. in-person therapy
People aren't always comfortable seeking therapy in-person and may prefer a more distant option. In this case, BetterHelp and other therapy sites can be a good alternative. Online sessions may have the same effectiveness as in-person sessions.
As people say, live video calls are almost the same as face-to-face counseling. You can have them on BetterHelp. Also, you can have live messaging chats and phone calls. 
Online therapy is a cost-effective option and suits well to people who need to maintain their privacy. 
However, e-therapy isn't always considered equal to in-person therapy. It's not for people who need immediate help or more intense health care. 
Also, online format is not for everyone because of some limitations.
 Can BetterHelp diagnose me?
No. As the platform states, there are mental health professionals who work on BetterHelp are qualified to diagnose clients. However, the site's policy prohibits clinical diagnosis.
 Does BetterHelp prescribe medication?
No. There are no such services from psychiatrists or psychiatric nurse practitioners.
 What to choose: Talkspace, Calmerry, BetterHelp, or another site?
Today, there are plenty of platforms that provide access to quality online counseling to people who need it. These 3 are just a few options, but let's quickly compare them, so you can make a better decision to pay for BetterHelp or not.
Generally, all these platforms are pretty similar, but you should carefully check their websites and get familiar with the main features to define which one you would love to give a try.
Pricing
Speaking of the price, online therapy is more affordable on these sites than in-person format. Calmerry offers the lowest cost (from $42/week), with BetterHelp and TalkSpace offering plans from $48 and $60, respectively. 
BetterHelp therapy cost can vary For example, the company's standard weekly cost is $80. But it can be reduced with financial aid.
Types of counseling offered
All 3 platforms offer similar services. But, according to many online therapy reviews, TalkSpace and Calmerry guarantee their therapists will answer you at least 1-2 times per day.
Insurance coverage 
All 3 platforms aren't covered by Medicare or Medicaid. However, you can check your insurance eligibility and chat with their support teams to address this matter. Some private insurance companies cover e-counseling services. 
Psychiatric services
Of 3 platforms, only TalkSpace offers access to psychiatric services (medication prescription).

 What Is the Price for BetterHelp?
The BetterHelp pricing for online therapy is from $45 to $120 per week that you have to pay monthly. The final price will depend on a plan that you choose. You have to sign up to see BetterHelp plans.
It's worth mentioning that if you are ready to pay for the whole year in advance, the total online therapy cost will be much lower than if you want to pay monthly.
You will get the bill every 4 weeks. The website uses secure payment gateways, so you can feel free to pay online.
Is there any free trial? 
No, currently BetterHelp doesn't offer free trials. But you can subscribe for the BetterHelp news to stay on top of their special offers. 
What about the refund policy?
Also, it's worth noting that you can cancel your membership at any time, no matter your reason for doing so, but it's not easy to get a refund.
What is financial aid?
For people who cannot afford to pay for therapy, there is a chance to apply for financial aid. If you are approved, you will be able to get online counseling service at an affordable cost.
What about BetterHelp insurance? 
Online counseling services on BetterHelp aren't covered by Medicare and Medicaid. But some partnering insurance companies can cover sessions. Ask your provider first. 
 Is it possible to cancel my subscription and delete my account?
According to all Better Help reviews, it's possible to cancel the service subscription any time you want. Even if you already paid for a month or a whole year, you can still cancel, and the platform should give you money back for the time that has left.
Also, you can delete your personal BetterHelp account if you want. You can do this in the account settings. In case you cannot do this on your own, you can contact their customer support team, and they will do it for you.
 How to find the best therapist and choose the platform? 
Let's discover the main criteria that are extremely important when choosing a counseling platform to cope with your mental health issues.
Mental health professionals
You have to pay extra attention to how the company's therapists provide their services. Choose their profiles to find out their licensure, qualification, and experience. Make sure you will work with a professional who possesses all skills and knowledge needed to meet your needs.
User-friendliness
Pay attention, whether you like the interface of a website/app or not. It has to be very intuitive so you can easily navigate it, find all the information needed with no efforts at all. 
Therapy services value
A few days will be enough to see if the platform is worth its money. If you feel that you are not fully satisfied with their support provided, then it's better to look for another therapist or platform that will be a perfect match for all your personal needs, preferences, and requirements.
Privacy
Security is key, and the platform has to provide the highest level of data safety. Clients have to be completely sure their personal data is safe and protected.
Client Support
If you have some questions regarding the platform or you encounter some technical issues on a website, you should have an aces to their customer support representative. They must help address any problem you experience. 
 Conclusion of the BetterHelp Review
We provided you with a BetterHelp counseling review and some basic info about this online therapy website. It will be beneficial to know it before the start. Before you make your final choice, we recommend you explore other BetterHelp reviews, so you can make a well-informed decision and be happy with the care you get.
Is BetterHelp good? Check out the BetterHelp website and get familiar with their services and counselors. Make sure it's what you were looking for.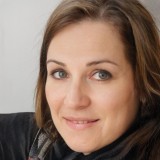 Sophia Connor
Sophia is a mental health and wellness expert with a background in psychology and over 8 years of experience in content writing. She focuses on learning and writing about the skills people need to heal, cultivate happiness, and restore joy in their lives.
Read more
Best Online Therapy Services: