ReGain Review

ReGain Review: Service for Counseling Couples
ReGain is an online counseling platform that focuses specifically on advising couples and helping them overcome all relationship challenges and difficulties. Online services are a great alternative to in-person therapy, as it's a convenient way to communicate with a specialist. You can do this from your favorite device at any time from anywhere. All you need is a quality Internet connection. Keep reading to find out in-depth information about this platform.
What Is ReGain Counseling Service?
Regain is an innovative America-based counseling service focused on relationships and interpersonal issues of couples. The platform was founded in 2016 and keeps gaining popularity. Partners that have faced some challenges should certainly give this platform a try. There is no need for both of them to be present during a session. You will be able to work with qualified, licensed industry experts who possess all relevant knowledge, education, and hands-on experience to make your relationship work.
An expert can work with each of them individually and give emotional, mental support as well as advice to strengthen the relationship. The best industry professionals will apply all their skills to help couples avoid any potential fights, find a better understanding of each other and achieve harmony in their partnership. Moreover, it will be possible to improve the overall mental health condition that will result in improved well-being.
General ReGain Overview
Before you start exploring what this service is all about, let's get familiar with their main pros and cons. It will help you get a quick overview of the platform and to decide whether you want to try it out.
Pros
Cons

Simple and easy-to-get sign-up process;
Affordable price;
Available on desktop and mobile;
Certified experts with focus only on relationship issues;
Various communication options with a specialist;
A detailed questionnaire to assess partners' connection.

No free trial option;
A therapist is assigned automatically by the system;
Only one pricing option;
Impossible to have a three-way session with another partner;
The counselor's response time might vary and take longer than expected.

Sign-Up Process
The whole process is very quick and simple. There will be no need to fill in the endless questionnaire so you can get relevant emotional support. In this case, you have to simply indicate whether you want to go through counseling by yourself or with a partner. Both partners are not required during a session, so it can be just you.
Then your job will be to indicate what you expect from couples counseling, as well as what problems you are facing at the moment. It will also be important to indicate your preferences and expectations regarding your future therapist, so the system can make the best-matching choice and assign the right specialist to you.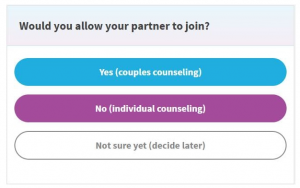 Once you have answered all your questions, you have to create a personal account in a few clicks. It's possible to sign up with your Facebook or Google account or type your email and come up with a secure password. To make sure your email is rea,l you will get a verification code that will help you activate your account. That's it! You can start using the ReGain counseling services to improve and strengthen your intimate connection.
How Much Does ReGain Counseling Cost?
One of the main drawbacks of this platform is that they don't offer clients a free trial period or a promo code with a discount for new users. It will be impossible for you to try out the service for free. It's worth noting that the price for online therapy is significantly lower than for regular sessions. You still will save some significant amount of money while still getting quality and effective treatment and relationship guidance.
The cost you need to pay for the ReGain therapy service is $40-70 per week, depending on what pricing plan you choose. You will be able to pay with your credit or debit card and a PayPal account monthly. Another good thing is that if you opt for a long-term subscription, the price for the services will be significantly lower.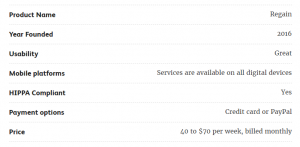 Keep in mind that the platform uses the secure payment gateway that will be perfect for payment. It will be the most affordable option you can possibly find.
If you don't like the platform, you can cancel your membership. It takes a few seconds and one button click to stop your membership, so it won't be a problem for you. You can find all the details in your billing settings.
Convenience of Use
The ReGain website's interface is simple and easy-to-navigate. Even the person with minimal computer skills will be comfortable using the service and getting the most out of it. The platform is available on both desktop and mobile devices, so you can use it on your laptop, smartphone, or tablet. There is an outstanding app available for iOS and Android. It gives you all the freedom to connect with a specialist assigned at any time from anywhere (even on the go).
After the registration process, you will access a session room where you can easily communicate with an expert and get replies with guidance, tips, and advice. The interface looks like a regular social media, so you won't have any problems using it. The service is very convenient in use, as you will get an email notification if a specialist replies. There is no need to endlessly check out your account to see if you get the response. It significantly saves your time and lets you focus on more important things and tasks.
In your account, you can easily schedule sessions and chat. However, there is no opportunity to have a 3-way session for both partners at the present moment. In this case, the only option will be to share a laptop or smartphone during a session.
How to Communicate with Specialists Via ReGain Therapy
It's time to see how works the process of communication between a patient and a psychologist. The main thing to mention about this platform is that specialists are available around the clock. No matter where you are, it's possible to stay in touch with a specialist if you have an Internet connection. You can contact them any time you want and be sure you will get a timely reply that will help you relieve tension in the relationship and minimize personal struggles. Don't forget that you can have sessions with your partner, as well as by yourself, depending on your needs and preferences.
You will be able to schedule video and phone sessions to make the communication more personalized. Phone calls will be the best solution for those who want to stay anonymous. Video sessions are the most effective, as you will have a face-to-face conversation with a therapist. It will be easier for you to share everything that is going on in your private life and get professional advice. Make sure to schedule a live session beforehand in accordance with a counselor timetable.
Areas of Expertise
Based on other ReGain reviews and our own experience, we can tell that this platform is designated solely for couples who are experiencing some interpersonal issues and challenges. Therefore, all specialists on board have relevant experience, certificates, and knowledge to support couples during the tough period and let them save their partnership. A couple or one of the partners can turn for emotional assistance and get priceless advice to make everything work.
The main purpose of this service is:
Help people build and maintain a healthy connection;
Overcome relationship challenges;
Find a better understanding of each other;
Cope with marital problems;
Effectively solve conflicts and learn to avoid them;
Addressing intimacy issues or adultery;
Preventing the separation of a couple or the divorce;
Providing guidance and emotional support during the divorce;
Assisting with personal problems and issues.
Online services will have the same effect as regular in-person therapy. You have to be open-minded, frank with a professional, and implement all expert advice in your romantic life. It is the only way you can overcome fights, bring harmony to your romantic life, and become a happy couple who can build a future together. No matter what struggles you are going through, ReGain is the service that can support you and your partner and find the solution to critical relationship issues.
Qualification of ReGain Online Therapy Professionals
Every specialist on board is a licensed, certified professional with a few years of industry experience. All experts have the proper education and obtained a master's degree or Ph.D. in the field of psychology (or any other related field that helped them gain knowledge in solving interpersonal partnership problems). Every new therapist goes through a rough selection process to make sure only the most qualified and competent specialists work with clients. Specialists possess all the knowledge and skills needed to provide you with the best treatment and professional advice. Also, bear in mind that they might also use worksheets to enhance the use of sessions and let you feel some changes more quickly.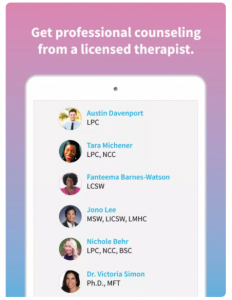 We still recommend you to get familiar with counselor reviews on the official website, as well as through the Internet. Read other users' opinions, so you can see what people think of the platform and if they got the expected relationship improvements.
Clients' Confidentiality
ReGain has gained such popularity quickly because of top-notch services as well as high-security measures. Your privacy is one of the main company's priorities. All personal data, chats, messages, and other sensitive data are encrypted to prevent any potential leakage. Considering that all specialists are under federal law, your communication and all the information you share will stay completely confidential.
During the registration process, you will be asked to leave your basic contact details. You don't have to give your real name, so if you want to stay anonymous, it's always possible to come up with an alias to fully save your privacy. ReGain is certainly a platform you can fully trust. Keep in mind that they don't collaborate with insurance companies, so no private info will be shared.
Final Words
Seeking professional help is the best way to cope with your personal issues and emotional problems to make your relationship with a partner healthier and happier.
This platform is a great choice if you want to improve your partnership with the beloved one. Make sure to get familiar with other ReGain reviews, as well as with all the info available on the website. It will help you come up with the right well-informed decision.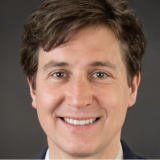 Daniel Perry
Daniel is a licensed Clinical Psychologist and cognitive behavioral therapy practitioner. Daniel helps his clients overcome a variety of mental health problems, including depression and anxiety. He also writes about mental health in his blog and helps us review popular online therapy platforms.
Read more
Best Online Therapy Services: