MyTherapistOnline Review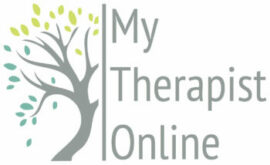 MyTherapistOnline Comprehensive Guide: Everything You Should Know About This Platform 
We live in a pretty hectic world and getting stressed out or overwhelmed with the daily routine and relationships is something normal. This is why more and more people struggle, starting from simple emotional burnout to a wide range of mental issues like anxiety and depression or personality disorders. 
Taking into account that not all people have the opportunity to have live sessions with qualified therapists, more and more online therapy services appear. If you want to consider having online sessions to improve your mental health, then keep reading. Down below we will review My Therapist Online website so you can get the full picture and choose it as a potential platform to use in the future. Let's get started right now! 
My Therapist Online: Main Pros and Cons
Before we get to a more detailed platform review, take a look at the most critical advantages and disadvantages that you will face while using this particular service called MyTherapistOnline. 
Reasons to Use the Service 
✅ user-friendly website interface;
✅ qualified and licensed therapists on board;
✅ diverse communication channels available;
✅ free 10-minute consultation before getting started with your therapist for the first time;
✅ wide expertise to satisfy client's potential needs. 
Reasons Not to Use the Service
💥 the price for therapy sessions is a little bit higher than some other websites offer;
💥 there is no mobile app available. 

General Overview of
MyTherapistOnline Platforms
The platform MyTherapistOnline was established in 2016 and offers online therapy services to people in need. The service aims at finding qualified and matching therapists to fit your individual preferences and requirements to make the treatment process as effective as possible. 
The platform gives you access to licensed, qualified professionals who offer you confidential sessions so you can get the needed support, advice, and expert guidance. The website makes the process of having sessions with a therapist accessible, affordable, and convenient for their clients. 
Therapists go through the rough selection process and you will be connected with verified specialists. The main thing is there are no waiting lists and you don't have to wait your turn. Connect with a therapist a few days after the registration process and start your way to improved emotional health and well-being. 
Who Are Therapists at MyTherapistOnline Services? 
All therapists who work with clients at MyTherapistOnline are qualified and registered with the professional association and many of them are registered with Health and Care Professions Council (HCPC).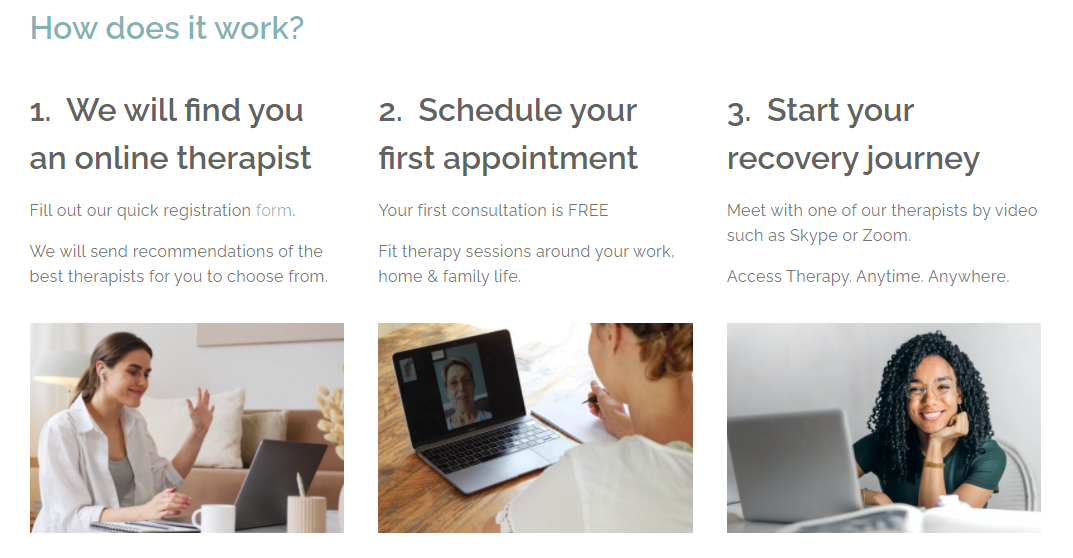 To work with clients, a therapist has to possess at least 3 years of practical experience, education, license, and industry qualifications that enable them to help people. Therapists are thoroughly verified and they provide all the qualification documents, diplomas, certificates, and personal identification document pictures. They also have to include references from other qualified practitioners who have closely worked with them. 
Mental Issues MyTherapistOnline Can Help With
The platform is a universal solution for people with different problems and needs. As there is a pretty big number of qualified therapists, they can treat a wide range of mental and emotional issues that include but are not limited to anxiety, depression, sleep problems, trauma, obsessive-compulsive disorder, self-esteem issues, relationship issues, and so many more. 
How Does MyTherapistOnline Work? 
Everything is very basic and simple. The first step is to go through the quick registration process that will take up to a few minutes. All you have to do to create your personal user account is to give your basic personal information like name, email, and cellphone number. In case you want to stay anonymous, you can simply provide your nickname, but you will still have to provide real emergency contacts to use in case of potential danger. 
Once your account is created, you will receive the list of the best-matching therapists and you will be able to choose from them. 
After you decide on a therapist you want to work with, you can schedule your first quick introductory appointment that is free. It will help you see whether you like a therapist or want to look for another specialist. If you are ok with an expert you will work with, you can schedule your further appointments and get the most of online sessions. Connect with your therapist via Zoom or Skype and have face-to-face online meetings to start your recovery journey. The duration of each session is approximately 50-60 minutes. 
Pricing Policy at MyTherapistOnline
There is no monthly subscription plan. You will pay for each appointment separately, and the price varies between £60 – £120 per session, depending on the specialist you choose. If you want to cancel your appointment, you can do it 48 hours prior to the scheduled time. Otherwise, you will be charged for the full session even if you cannot attend it. 
A great thing to mention is that you will have a chance to get a free-of-charge 10-15 minute consultation with your therapist before the first session. It makes it possible for you to meet with your future therapist and get to know each other, see if you are comfortable with them, and give a therapist a brief overview of your problem and expectations from sessions. 
Speaking of the payment process, you will be asked to pay by bank transfer for the first 2 sessions in advance (24 hours before the first appointment). It will be proof that you are willing to proceed with a therapist and start the treatment process. After this, you will get an invoice at the end of a month with all your subsequent sessions. 
Keep in mind that if you are an overseas client, you can pay with PayPal service. 
Generally, such services are not covered by the insurance, however, you should check with your insurance agent and see whether your plan covers it to be completely sure about that. 
About the User Experience on the Website 
The website itself is very simple and intuitive. Everything is easily accessible, and you will be able to quickly register and use the platform with ease. All the information regarding the process or the platform is available in the FAQ section, and you will get all your questions covered. 

There is no mobile app in the store but everything works smoothly through a mobile web browser. You can choose the most convenient video app to use like Zoom, FaceTime, Skype, or anything else you prefer. 
Platform's Verdict 
Taking into account all the information we provide above, it's possible to say that MyTherapistOnline is a good option to try out if you want to connect with qualified therapists and improve your mental and emotional life. 
The website has everything a client might need. The interface is very simple and intuitive so registering and using the platform will be very simple for people with different levels of technical expertise. 
One of the main criteria that makes the website a suitable solution is an access to experienced and qualified therapists who can help you achieve better outcomes by offering their industry knowledge and skills. The main inconvenience is that the price is a bit higher, which can be explained by the level of professional expertise. 
Also, as we have mentioned before, there is no mobile app available, but you can simply use the mobile version of the website in your smartphone browser, so it's not that big of a problem. 
So the general impression is very positive, and you can give it a try and see how it all works as well as prove its effectiveness for your particular situation. 
We hope that this MyTherapistOnline health care review was helpful enough for you to understand its main advantages & disadvantages as well as to make the right decision and stick with the platform that will improve your emotional well-being. 
Final Thoughts
Always keep in mind that our mental health is extremely important and taking care of it should be your first priority. No matter what life challenges you experience, if it takes a toll on your emotional condition, then don't hesitate to get some professional mental health care support and guidance to easily get back on track. 
The earlier you connect with a therapist, the easier it will be for you to achieve some significant results without aggravating your mental state. If for some reason face-to-face counseling sessions are not an option for you, then online therapy is the perfect option to try out. Prices for such services are more than reasonable and you will be able to connect with a professional therapist in the most convenient manner by using your favorite device. 
It is a pretty effective way not just to get the support you are looking for but also a chance to get some qualified advice and emotional care so you can change your life for the better. Feel free to give it a try and see your life change positively.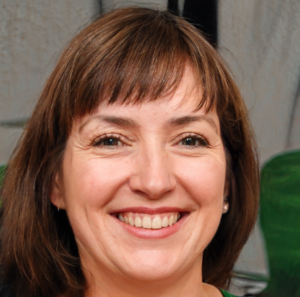 Marlene Shiple
I am Dr. Marlene Shiple. State certified and licensed as a Professional Counselor, I have 30+ years of experience helping people to make their lives better and happier.
Read more
Best Online Therapy Services: