Best LGBTQ Online Therapy and Counseling Services in 2022
All people struggle with stress and worries, or go through struggles in life and at work. If you are part of the LGBTQ community, research indicates that you are more exposed to these problems, mostly due to minority stress. Fortunately, there are many LGBTQ online therapy and counseling services available nowadays that create a safe space for individuals regardless of their sexual and gender identity.
How Can Online LGBTQ Therapy Help You?
Online therapy has become an affordable and convenient way for people to address their concerns, cope with stress, job problems, family problems and relationships, parenting inequities, abuse, and many others.
An online therapist uses the same methods as a traditional therapist (such as affirmative therapy), but the main benefit is that you do not have to visit the office. Rather, you can find a comfortable and safe place in your home or preferred location and you only contact the therapist via video calling, phone calling, or messages, depending on your preference.
Online LGBT counseling means that you choose a service whose therapists are experienced in working with LGBTQ people, regardless of your physical location. You can also filter them according to your preferences in terms of area of expertise and therapies. Even more important, if you feel like the chosen person does not resonate with you, you can always change your online therapist until you find someone who makes you feel safe and comfortable, and provides you with the tools, help, and advice you need.
Best LGBT Online Counseling Services
Below, we'll provide you with a list of the best LGBT online counseling services, so you can check them out and find the right platform for your needs.
Pride Counseling
Pride Counseling is one of the few platforms that mainly cater to the LGBT community. It is available in all 50 states and it has a fairly straightforward interface: you need to complete a questionnaire, after which you will be assigned a therapist.
The platform provides a monthly subscription that contains a weekly session (audio, video, or live chat) that lasts 30-45 minutes, and unlimited messaging between the sessions. A very useful feature is the online journal, where you can note down your thoughts and reflections, and you can even opt to share them with your therapist if you want to.
In addition to this, you'll be provided with group webinars centered around mental health problems and wellness. Each of these webinars covers a specific topic and is led by a licensed professional.
Pride Counseling has a long list of specializations, including LGBT couples counseling online and other matters related to family, including conflicts and parenting problems, depression and anxiety, addiction, trauma, identity issues, eating disorders, and many more.
There are also a few drawbacks to the platform. First, it only treats LGBT adults; secondly, while all therapists are licensed, they do not prescribe medication or diagnose mental health conditions. Consequently, Pride Counseling is best suited for LGBT adults experiencing mild symptoms.
Calmerry
Calmerry is an inclusive online therapy platform. It is one of the best options on the market and you can opt for messaging therapy – either audio or text messages. In addition to this, the plan includes many other useful resources and materials, including a tool to track your mood and an online journal.
A great feature is that, when you sign up, Calmerry will ask you to choose a name you prefer, and the initial form has a nonbinary gender option. There is also a dedicated field where you can describe your gender identity.
While Calmerry is an inclusive platform, it specifically provides online LGBT therapy. You can request a licensed therapist specialized in LGBTQ+ and sexuality issues. Some of the main fields they cover include coming out, self-confidence, mood disorders, depression and anxiety, job problems, life transitions, and even relationship problems and emotional abuse, among others.
Perhaps one of the main drawbacks of Calmerry is the fact that the messaging plan allows you to send asynchronous messages to your therapist. However, for most platform users, replies are received within the same day. There are also other plans that allow you to have one or two live sessions per month.
Teen Counseling
Not many platforms provide help to teens who need LGBT online counseling. Fortunately, Teen Counseling is a platform easily accessible through mobile devices and has qualified professionals to work with LGBTQ teens.
Being a teenager can be extremely difficult and overwhelming, so Teen Counseling helps teens by providing counselors, tools, and sessions that support teenagers. Just like many other platforms on the market, users need to complete a screening test before being matched with a therapist.
However, the user may change the therapist at any time, and parents can also discuss with the assigned therapist. Some of the issues that can be addressed include bullying, anxiety, relationships, anger, and eating disorders, along with depression.
When using the platform, users can opt for video calling, live chat, or phone calling. You can also leave messages to the therapist. Each account comes with two waiting rooms – one for the therapist and the teen, and one for the therapist and parent.
ReGain
ReGain is a specialized platform suitable for LGBTQ marriage counseling and LGBTQ couples counseling. One of the main benefits is that you and your partner don't have to join the session together, and all experts are highly trained in relationships and interpersonal problems.
Similar to other platforms, you need to answer a questionnaire based on which you will be assigned a professional. Once you sign up, you will be directed toward a session room where you will get in touch with your assigned expert. When the specialist replies, you will be notified immediately via mail, which saves time as you don't need to constantly check your phone or laptop. Users can schedule video calls or phone calls in the specialist's timetable, at a convenient time for both.
Perhaps one of the main drawbacks is that there is no way to have sessions if you are polyamorous as you can only add one partner at a time. However, one workaround would be to share the device with your partners during the sessions.
Overall, ReGain is only for couples and relationships in any stage (dating, married, engaged, and others). It is a great service if you want to improve your relationship with your significant other(s), learn how to navigate your differences and issues, or need help coping with issues related to intimacy or jealousy.
Online-Therapy.com
Online-Therapy.com is a well-rounded LGBTQ online counseling service. It supports live chat, video, and audio sessions, multiple plans to choose from, and plenty of tools to use. All experts are specialized in CBT (cognitive behavioral therapy). The range of issues they can help you with include anxiety and depression, PTSD, self-esteem, relationship problems, stress, life changes, marriage issues, parenting, and many more.
Apart from direct sessions with your therapist, the platform provides multiple other tools. Interactive worksheets, an online journal, helpful videos, and even yoga sessions are available to help you in your journey toward mental well-being.
One of the benefits of this platform is the matching process. While you still need to fill in a form when creating the process, you won't be matched automatically with a therapist. Instead, you will be presented with a list of counselors based on your answers. Then, you can review each therapist's profile and choose which one suits you best.
The counselors' profile includes very useful information to help you out, including the type of license and state of certification, and user reviews. If you decide to change your counselor later on, you can do this with only one click, and you will return to this initial list of therapists. You can also leave counselor reviews once your session with them is over.
It's important to note that Online-Therapy.com is not specialized in working with teens, only adults.
BetterHelp
BetterHelp is an industry giant with more than 30,000 licensed therapists. Some of its sister companies include Teen Counseling and ReGain, discussed in the sections above. There are many types of therapy available that treat anxiety and depression, addictions, and anger management.
Unfortunately, you don't get to choose your own counselor, unlike Online-Therapy.com, but you can switch therapists at any time. The platform accommodates all communication channels, including video sessions, phone sessions, unlimited messaging, and live chat sessions. In addition to this, all chat rooms are private and keep a history of your conversation with your therapist – so you can go back and review their help and advice at any time.
Most sessions take 30 minutes and can be scheduled weekly or every two weeks, depending on your preference. Apart from the official sessions, you can message your therapist at any time, and they will reply to you when possible – usually on the same working day.
One advantage of BetterHelp is that it also offers group sessions and support groups, so you can share your experiences with people that go through the same struggles as you do, such as eating disorders or addictions. Each group session is led by a licensed therapist, who shares coping mechanisms and provides members with the opportunity to share their own experiences.
Another unique aspect of BetterHelp is that their sessions are scientifically proven to help the users. Research was conducted on BetterHelp members struggling with severe depression – and nearly 80% of them were no longer classified as having severe depression after using BetterHelp services.
Finally, BetterHelp provides an abundance of tools and materials to keep you active in your healing process. Some of these include CBT, stress management tools, relaxation techniques and mindfulness, grounding techniques, and even a self-esteem journal.
Perhaps one of the main struggles with such broad counseling services is that it will be difficult for you to choose the right therapist for your needs. Not all of them may be trained in the specific issues you are facing, but it's important to know that BetterHelp has a very stringent screening process, so only about 15% of therapists become BetterHelp counselors.
Talkspace
If you are looking for an LGBT online therapy service that accepts insurance, Talkspace is quite a versatile option. However, not all therapists take insurance, so you will have a more limited list. You should also check whether your insurance provider has a partnership with Talkspace before signing up.
It has several plans, but the most affordable one does not include any live sessions, only messaging, text, and video therapy with guaranteed daily responses (5 days per week). Therapy sessions are directed to both adults and children older than 13. Some of the types of therapies provided include CBT, emotion-focused therapy, grief counseling, talk therapy, and humanistic therapy, among others.
When signing up, you will need to provide an insight into your areas of difficulty. Then, the system will search for a therapist with experience in those areas. As you cannot pick your own therapist, you need to complete the initial form carefully so you will be matched with the right person. Similar to other counseling services, you can switch your therapist at a later date, free of charge.
Talkspace also has a dedicated mobile phone app. It is as intuitive and simple as the web platform, and you can use it 24/7. For teens aged 13-17 who use the platform, the guardian or parent must consent before they start the therapy. The consent needs to be provided via both video message and text message.
One of the main benefits of Talkspace is that, unlike other platforms, it also offers psychiatry services. Unlike psychotherapy, these do not involve talk therapy, but rather psychiatrists will listen to your problems and will tell you if you require a diagnosis or medication. The psychiatrist may even contact your primary care provider to request your records to aid in the diagnosis and prescription of medication.
Summary
Overall, there are multiple platforms that offer online therapy and counseling services to the LGBTQ community. Pride Counseling, Calmerry, Teen Counseling, ReGain, Online-Therapy.com, BetterHelp, and Talkspace have a varied offering in terms of services, affordability, cost, therapies used, channels of communication, and they cater to individuals of all ages.
Nowadays, there are many LGBT online counseling services available. You can choose from highly experienced individuals to help you cope with any issues you may face or even join communities of individuals who face the same struggles. If you'd like to compare more platforms, you can also check out this comparison of the best platforms. However, these services are not for urgent mental health problems. If you or a loved one is in danger, you should seek immediate help.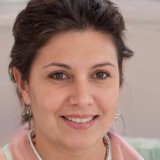 Elizabeth Walker
For Elizabeth, mental health is a personal story. She is an author who provides innovative, creative, and engaging content on topics such as stress management, emotional wellness, relationships, etc. She enjoys creating a useful content to empower people and uses personal experience to help others on their journey to recovery.
Read more