Online Video Therapy: An In-Depth Analysis of What It Entails
Online therapy has been around for years, and it can be traced as far back as 1972. Many individuals easily become overwhelmed and struggle with depression, stress, and other mental/emotional issues in the current society. Traditional therapy has been working for years now. However, video therapy presents better opportunities for individuals who need such assistance.
Video therapy has become common over time, and currently, many sites offer this service. At DrMental, we aim to guide you to choose wisely when searching for a good site to fulfill your therapy needs. We have thoroughly analyzed some of the prominent video counseling providers to make a choice easier.
Who Needs Video Counseling?
Currently, many individuals struggle in different aspects of their lives. These people need to talk to professionals to help them through advice and encouragement. Some of the common issues people experience problems with include:
Marriage issues
Stress and Depression
Anxiety
Mental health problems
Grief management
PTSD
People struggling with the above or other issues have to seek assistance from professionals. However, sometimes traditional therapy sessions are not usually an applicable option. For one, they tend to cost more per session, and some might not afford it. Then, many people are generally not in a position to travel to meet a psychologist. These include people living in remote locations, prison populations, the elderly, and housebound for psychological, physical, or legal reasons.
So, acquiring the assistance they need via online video therapy is their best option. For others, it's a scheduling issue, whereby they don't usually have flexible schedules and might struggle to find time to meet a therapist. Finding a good therapy site ensures that they can schedule sessions whenever they are available.
Benefits of Teletherapy Counseling
What is the advantage of video counseling? Since its introduction, video psychotherapy has been associated with several benefits to individuals. First, it offers convenience. Since video therapy eliminates the need for any form of travel, individuals save on any extra costs. Clients only need a stable internet connection and a device that allows video calls such as smartphones, tablets, or computers. Furthermore, video counseling enables clients to overcome subjective accessibility problems that might be experienced with traditional therapy.
Then, video therapy makes it possible for individuals in low-income countries to access mental health assistance. Many low-income countries struggle with low health care systems, where mental health specialists are scarce. Virtual online therapy helps bridge these gaps since individuals can acquire assistance even while in other countries.
Video conferencing makes it possible for people with similar issues to be brought together and navigate these problems via group video chats. This might be easier than having to meet all these individuals at once. Furthermore, the patients are less likely to be intimidated or feel overwhelmed by the situation.
Online video therapy also provides a platform for individuals to select therapists according to their specialties. Video therapists vary in terms of experience, culture, and even language capabilities. So, individuals can decide the professional who suits them best based on these factors.
Compared to traditional therapy forms, the separation involved in video chat therapy helps lessen the feelings of intimidation or being overwhelmed. Furthermore, there are fewer risks involved when there is a loss of control, which is sometimes an issue with traditional therapy.
Teletherapy is encouraging to people with anxiety. Persons struggling with anxiety might find it challenging to seek out assistance in traditional therapy. They are more likely to keep their problems to themselves. These individuals are likely to be more comfortable with teletherapy, and thus they will receive the help they need.
Video Counseling: Commonly Asked Questions
Individuals curious about online therapy, or those seeking therapy often have questions regarding the services. We have identified some of the most pressing of these queries and addressed them.
What Is Virtual Online Therapy?
Virtual online therapy is a form of treatment conducted via an electronic device such as a smartphone or even an application or software on a computer or tablet. It can also include any therapy conducted through a virtual reality device. Here, the patient can acquire treatment from the comfort of their own home, office, or other locations.
It is usually a person's choice where they would like to hold the call. It eliminates any need for travel to go to actual therapy. Virtual is classified into several categories:
Virtual Teletherapy Psychotherapy
Here, practitioners mostly help individuals with sexual health problems, stress, and how work and marital relationships can be managed. They use video chat, email, texts, or even phones. In virtual teletherapy, patients are subjected to traditional therapy tactics. These include talking about their feelings, listening to insights, and even acquiring advice on implementing a helpful lifestyle change.
Sometimes, video psychotherapy does not involve a licensed practitioner. It will instead be in the form of an application that helps you monitor your symptoms and even have virtual bots offering daily health tips and coaching.
Virtual Physical Therapy
With virtual physical therapy, a practitioner integrates traditional care into online and phone-based settings. For example, they will discuss the client`s symptoms, give exercise recommendations, and even provide screenings.
Here, the virtual therapists will also ask the clients to conduct exercises and use the camera from video calls to monitor their progress.
Virtual Online Speech Therapy
This virtual therapy type focuses on individuals struggling with speech disorders like stuttering, pronunciation problems, and even aphasia. The video therapist evaluates an individual's speech, helps them develop new speech patterns, and even offers speech improvement strategies. Some apps are used to monitor progress and track a client's speech development over time.
Virtual Occupational Psychotherapy
This type of online video therapy helps individuals acquire some essential life skills they might need in real-life situations. The virtual therapist offers various tips and provides feedback on progress through platforms such as video chat. Sometimes it involves the use of virtual reality to recreate real-world scenarios.
Is Online Video Psychotherapy Effective?
Virtual therapy has been known to work for patients for some time now, based on several studies. People have been able to acquire assistance with depression, panic disorder, social anxiety, and others.
Like traditional therapy, practitioners can monitor a client through the video chat, identify shifting emotions, and track facial expressions and body language. Patients are more likely to feel comfortable to be their authentic selves at their own homes.
However, video therapy is recommended for less severe cases. Individuals facing severe issues are better off with the traditional approach, where a therapist can create a safe space.
Where Can I Get a Virtual Therapy Psychologist?
There are several websites where you can find virtual online therapy. Many of these sites, such as Talkspace, have licensed therapists who are quite flexible in scheduling. Getting in touch with a virtual psychologist will require you to visit some of these sites and choose or be assigned one.
Different sites have different approaches when it comes to therapy. As a prospective client, you might have to find one that suits you. Furthermore, some sites offer variety and allow clients to select their psychologists based on experience, specialty, and even availability. All you might be required to do is log in.
However, you also need to identify legit services and avoid online scams. Sites such as Reddit can help you learn whether a site is a scam and even show you what to expect.
Is Video Online Counseling Really Effective?
Virtual online counseling is not only practical but also tends to be more convenient as compared to traditional therapy. It is more flexible, and clients are allowed to conduct sessions while in locations that they are comfortable with.
You get to set your own terms, such as scheduling sessions compared to traditional therapy, where you need to work around their schedules. It offers much freedom for clients when compared to conventional therapy. Furthermore, clients can match with their preferred therapists. It helps individuals get the unique experience they want.
How Much Does Online Video Counseling Cost?
Pricing is an essential factor to consider when choosing a virtual therapy provider. Video counseling is known to be slightly more cost-effective than traditional therapy. However, sites differ when it comes to prices. Different online counseling sites have developed unique pricing models.
Most of these sites charge different plans that individuals can choose. Higher payment plans tend to come with unique perks for clients. However, like traditional therapy, most of these sites charge according to sessions per week. The average cost of online treatment is between $60 and $80 per week. Clients are charged monthly or weekly, depending on the plan they choose. Some sites such as BetterHelp go as low as $35 weekly.
Compared to traditional therapy, its price is lower. Traditional therapy charges between $75 and $150 hourly. The prices go higher in bigger cities, and clients don't have access to some of the perks that video counseling offers.
Some Limitations Related to Virtual Online Therapy
While video therapy online has its perks, it is also subjected to some limitations. However, many of these challenges are manageable and should not discourage individuals from seeking out teletherapy counseling. Here are some of the top ones.
Insurance Will Most Likely Not Cover It
You have to convince your insurance company to cover your virtual counseling expenses. Otherwise, you have to stick to paying through your pockets.
Confidentiality Might Be a Concern
Since a lot of the information you convey is transmitted electronically, there is a greater risk of leaks and privacy compromises. However, if the video counseling firm has invested in protecting clients' information, there should be no reason to worry.
Crisis Response Is a Lot Harder
During crises, for example, suicide attempts, the virtual therapists might not respond in time. It is because of the huge distance between the two parties.
Technological Failures
Sometimes there might be connection problems that deem communication impossible or even server failures. Other times video quality can be poor, so it might be difficult to identify some behavioral changes.
Final Thoughts
Video counseling is quite helpful when an individual finds the right website and the right therapist for their needs. Finding a person that you can connect with often determines whether the sessions will be successful.
Virtual therapy is destined to continue developing in the future, and virtual reality shows much promise in this sector. However, individuals with serious issues should start with ordinary therapy and maybe take on video counseling from a trusted site later on.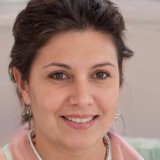 Elizabeth Walker
For Elizabeth, mental health is a personal story. She is an author who provides innovative, creative, and engaging content on topics such as stress management, emotional wellness, relationships, etc. She enjoys creating a useful content to empower people and uses personal experience to help others on their journey to recovery.
Read more