Borderline Personality Disorder
Is Borderline Personality Disorder Serious?
Yes. BPD will play a hand in destroying relations with family members, co-workers, and strangers. People with borderline personality disorder tend to show a tendency to be highly sensitive. Small triggers in everyday interactions can cause an emotional response. During the emotional state, the individual might take on various actions without a thought on the repercussions.
Without a proper treatment plan, the personality disorder might last for years. Furthermore, you might misdiagnose your mental health symptoms for a common illness. You need to analyze each personality disorder symptom to discover a proper plan for your recovery.
Coping Techniques for BPD
When battling with BPD, various self-care tips can be adopted to help cope with the mental condition without any pricing. Here are some self-care tips you can use to improve your status.
Seek proper treatment. When encountering a person with BPD characteristics, you should consult an expert to tackle the specific case scenario. Qualified professionals in this line include psychologists, counselors, and a psychiatrist.
Seek accurate borderline personality disorder diagnosis. The health expert should narrow down the symptoms to find a proper plan for your case. Each case necessitates a different treatment plan for the specific case at hand.
Adopt a plan. In the future, a plan after diagnosis helps form part of the coping strategies. The therapist can help determine a specific treatment plan that might include a medication schedule or therapy sessions.
What to Look for in a BPD Therapist Near Me
The guidance from a therapist goes a long way in treating the specific mental state. The sessions help towards the journey to recovery. Through the mental help sessions, the patient can learn how to develop trust and other coping strategies for their condition.
A certified professional knows precisely which treatment plan to advocate for the patient. Most therapies that cater to the patient's personality condition have resulted in good outcomes and recovery. Most treatment approaches that focus on borderline personality issues show a high level of efficacy in controlling borderline personality emotions. There does not exist any particular approach for the particular condition.
Most therapists encourage regular education and counseling concerning the disorder at a fair price. The general cost of borderline personality disorder treatment depends on how severe the condition is. It also involves improving their emotional and social skills that go a long way in treating borderline personality disorder.
DrMental company offers a shortcut for top BPD help online services with a directory consisting of expert therapists with enough experience in the industry. Search our website to find a psychiatrist on borderline personality disorder near me today.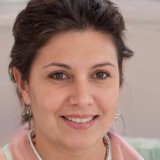 Elizabeth Walker
For Elizabeth, mental health is a personal story. She is an author who provides innovative, creative, and engaging content on topics such as stress management, emotional wellness, relationships, etc. She enjoys creating a useful content to empower people and uses personal experience to help others on their journey to recovery.
Read more