The Best Platforms for Cheap Online Therapy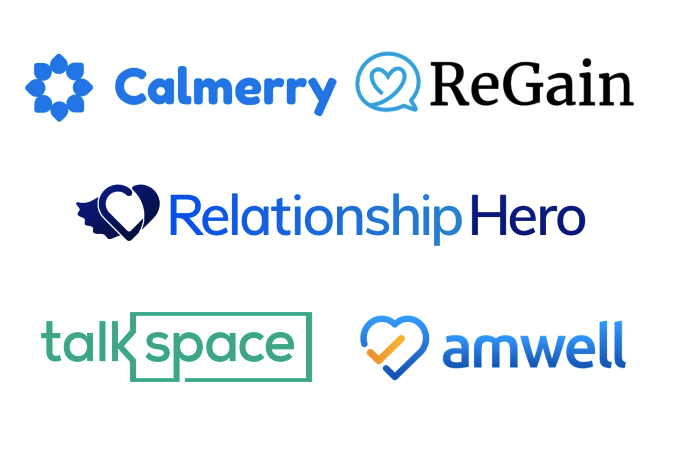 Therapy has never been so accessible and flexible. Just a decade ago, clients who needed mental health support needed to commute to a therapist's office to talk about their emotional problems. Thanks to the internet, everything has changed. Online therapy platforms allow you to get help from anywhere you are.
Accessibility is the main advantage of online therapy, but many people also choose it for its flexibility. The online format allows clients with busy work schedules to dedicate some time to their mental health whenever they have a spare minute.
There is also another reason why one may decide to choose remote therapy instead of opting for the traditional in-person setting, and it's the price. Traditional therapy isn't cheap, and the price is one of the most common concerns among those who aren't sure whether or not they should give therapy a try. Cheap online therapy can be a great solution, especially when dealing with a platform that has qualified professionals.
There are many cheap online counseling websites so choosing one of them might be a challenge, especially if you've never tried online therapy before. Therefore, we decided to help you and gathered some information on the 5 best platforms. In this review, we will answer a common question: what is the cheapest online therapy that is actually good?
Calmerry

This is a convenient platform that manages to offer quite cheap mental health services without sacrificing quality. Calmerry matches clients with counselors and therapists who have experience in working with various mental health issues and are licensed to practice in their states.
Available both as a desktop version and mobile app, Calmerry allows you to get professional help if you're dealing with anxiety, depression, sleep disorders, grief, stress, anger issues, and many other mental health problems. Besides, you can use Calmerry if you want to improve your self-esteem or relationships.
Therapy is available through text messaging or live video sessions. Text therapy takes the least time — you can send a message to your therapist whenever you need to share something and reply to them whenever you want. Usually, therapists reply once or twice a day.
You can also talk to a therapist in real-time if you opt for video chat therapy. This format is practically no different from talking to a therapist in their office. Besides, your privacy is securely protected so you don't have to worry about any sensitive personal information.
It's possible to choose text therapy, video therapy, or combine both options in the same package. Besides, Calmerry offers some free tools, like a mood-tracking chatbot. This chatbot will help you monitor the changes in your mood depending on your thoughts and experiences.
Therapists
Prices are important, but so is the quality of services that you get for your money. When choosing cheap therapy online, it's important to also make sure that you'll be dealing with licensed mental health professionals. Calmerry has a team of licensed counselors and therapists that have legal permission to work in their states. All therapists also have to pass screening before they're allowed to work with clients.
According to the company's website, their team includes licensed master social workers (LMSW), licensed clinical social workers (LCSW), licensed marriage and family therapists (LMFT), and licensed professional counselors (LPC), all of which hold Master's or Ph.D. degrees in their areas of expertise.
Now it's time to answer a very important question: how much does Calmerry cost? Calmerry offers several subscription packages. Calmerry pricing is pretty affordable, especially compared to traditional therapy. The cost of text therapy starts at $50 per week, and the cheapest video therapy package costs $62 per week, billed monthly. The latter package also includes unlimited messaging. Calmerry also offers various discounts.
Amwell

This is a well-known company that provides a vast variety of telehealth services. Amwell services are available through a mobile app and web interface, and this company provides all kinds of teletherapy. In fact, the main difference between Amwell and other companies on our list is that it doesn't focus on mental health only but is also intended for people with various physical health issues.
However, Amwell does offer cheap counseling, and it helps people with depression, grief, anxiety, addictions, bipolar disorder, and other common mental health problems. While this platform doesn't offer text therapy, you can use video chat therapy. Generally, video sessions last about 10 minutes.
To order a session, you should use the company's online scheduling system and choose a therapist who has the necessary specialization and experience. Feedback from clients displayed in therapists' profiles can help you make your choice. On the website, the company warns clients that they may need to wait up to 14 days to find a therapist who is available.
Amwell isn't as expensive as traditional therapy but neither is it cheap. The thing is that you cannot purchase a weekly or monthly subscription here so you need to pay for each particular session. Such a pricing system makes Amwell more expensive than other companies on our list.
The price directly depends on the chosen therapist. Those who have better credentials and experience also have higher rates. There are therapists with Master's degrees whose sessions cost about $109, as well as those who hold Ph.D. degrees — their sessions cost about $129.
There are also psychiatrists so you can use this platform if you need prescriptions. The first conversation with a psychiatrist will cost you about $279, and all the follow-ups will cost about $109. Unfortunately, Amwell doesn't offer any discounts.
ReGain

ReGain focuses solely on couple therapy and relationships. This cheap virtual therapy platform has a mobile app and web interface, and it has a team of licensed counselors who can help you improve communication with your loved one or solve other relationship-related issues.
This platform offers both video and messaging therapy sessions, and you can also contact a therapist via phone. If you decide to start therapy, you will have to complete a quick survey, providing some personal information and describing your issues. You will also have to explain what you expect from therapy and what requirements your therapist should meet.
When offering online therapy, cheap companies don't necessarily sacrifice the quality of services. For instance, ReGain only employs licensed therapists. At the same time, this platform is intended for relationship therapy, and if you need other kinds of help, ReGain may not be the best choice.
Although this isn't the cheapest online therapy platform, it's definitely cheaper than in-person sessions. There are various subscription options with packages that cost from $60 to $90. Unfortunately, there is no free trial available, and this company doesn't offer discounts for new users.
TalkSpace

This is an incredibly popular cheap online therapy platform that boasts a big team of licensed counselors and therapists. This company also has thousands of positive reviews on the internet, but that doesn't mean that all of the clients are satisfied.
First, TalkSpace isn't certified by the American Telemedicine Association so it's not HIPAA-compliant. Secondly, some clients complain about generic and copy-pasted responses from their therapists.
Therapists
All therapists who work here have clinical experience and the necessary licenses. The company monitors therapists' performance. Here, you can find therapists with various kinds of backgrounds that can treat many types of mental health issues.
Clients can choose from among three packages. The cheapest package costs $65 per week and includes unlimited text and video messages, without live video sessions. A package that costs $79 per week features one 30-minute live session, and you can also opt for a $99 package that includes four live sessions. This company doesn't offer free trials.
Relationship Hero

While other platforms on our list allow you to find a cheap online therapist, Relationship Hero only offers relationship coaching. You may choose some of the cheapest online therapy platforms listed here if you need help with depression, anxiety, or other mental health disorders. However, if you only need relationship advice, this platform might help.
Here, you have to answer some questions about your issue and choose the category (building attraction, unhealthy relationships, cheating, dating, etc.). After this, the platform will match you with a coach automatically.
Coaches
You can check out the "About" section of the website so that you will know what to expect from this company's services. You can also read some information about coaches, along with clients' feedback. However, the matching process is completely automated.
The majority of coaches who work here hold sociology or psychology degrees, and they have to complete training before they are allowed to work with clients. However, if you're searching for a licensed counselor, you will have to look elsewhere.
On this platform, clients are charged per minute. However, a pay-per-minute plan is the most expensive option. Instead, you can buy a 60-minute package for $75 or a 240-minute package for $300. Relationship Hero also offers a monthly subscription plan that costs $79 per week.
Conclusion
In this review, we analyzed some of the best cheap online therapy platforms. We compared prices, features, and reviews from clients, and we can say that Calmerry looks like the best option for cheap therapy sessions online overall. Calmerry prices are relatively low, and there are many licensed therapists with different kinds of clinical experience.
You may also choose Amwell if you're looking for a cheap psychiatrist online, but this company has the highest prices. Both Relationship Hero and ReGain might be nice options if you need some relationship advice. However, Relationship Hero doesn't have licensed therapists.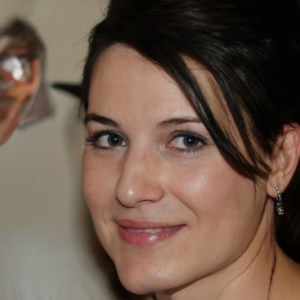 Karen Turner
I believe in people, I believe that each individual has within them a blueprint, a pattern that when listened to will allow them to move towards their own wholeness. I've spent my life helping people find that blueprint, and follow the instructions.
Read more