Top 7 Best Online Therapy Services That Take Insurance
While getting help for mental health issues is something that people consider, a lot are still reluctant to pursue it. One of the main reasons is not being able to afford therapy, with 55% of adults with mental health issues not receiving treatment. There's also the issue of indirect costs like traveling, commuting, or missing work to go see their therapist.
Online therapy can help alleviate the barriers mentioned above due to its convenience and accessibility. Apart from allowing you to attend sessions at home, online therapy is also significantly more affordable than conventional therapy. This is especially true if you find online therapy that takes insurance.
Is online therapy effective?
Yes, it is, with numerous studies supporting its effectiveness. In fact, according to a 2019 study, online therapy platforms with multiple modes of communication can help treat depression. A 2014 study also found online CBT or cognitive behavioral therapy to be effective for treating anxiety disorders with sustained results at a one-year follow-up.
A 2021 meta-analysis, furthermore, found that live video therapy sessions were as effective as face-to-face ones. This was especially true for live psychotherapy sessions that involved CBT for depression, anxiety, and PTSD.
According to a 2016 review of studies, internet-delivered CBT was found to be effective in treating PTSD, certain phobias, and panic disorders. Also, an analysis of 17 studies found that online CBT may be more effective for reducing depression severity than in-person sessions.
What are the advantages of online therapy?
Online therapy is also a great option for many people today. Apart from accessibility and affordability, especially for online therapy covered by insurance, it can also eliminate the added stress of scheduling appointments, getting dressed, and beating the traffic just to attend or be on time for your in-person session.
Other benefits include:
Less anxiety and more privacy – As you can schedule the sessions at home, there's no need to worry about seeing someone you know at the therapist's office. There is also the benefit of choosing the method of communication (audio, video, or text) you are most comfortable with to get mental health support.
It is convenient – You can still attend sessions if you live far away, have mobility issues, or are unable to travel because of bad weather. You can have your appointment anytime and anywhere you have an internet connection. Some online therapists also allow sessions at night or during the weekends, ideal if you have a busy schedule.
Can be more comfortable for patients – This is especially true for teenagers or young adults who use electronic devices often. Some patients also prefer text messaging or emails, instead of talking face-to-face, particularly when sharing distressing experiences or personal information.
Can help with different mental health conditions – Support and guidance from an online therapist can treat or improve behavioral, emotional, and psychological issues. It can help you manage anxiety, depression, stress, grief, trauma, relationship problems, and other mental health issues.
Take note: Online therapy works and is backed by research in managing different aspects of mental health. It is, however, not always the best option in certain situations. If you, for instance, need in-person care or have a more serious case of mental illness, talk to your healthcare provider to find out the right type of care for you.
Online therapy providers that take insurance
A number of online therapy platforms today accept insurance as a form of payment.  The right one for you will depend on the type of therapy you're considering, as well as your needs and insurance coverage. Here is a list and a quick rundown of the best online therapy that takes insurance.
1. Cerebral
Cerebral is an online therapy platform that offers an all-in-one approach to mental health. It gives patients access to psychotherapy and medication management services with a licensed mental health professional. It also offers a range of qualified therapists to meet different client needs and preferences.
Cerebral's online therapy with insurance and medication management services can address a range of mental health issues, including anxiety, depression, ADHD, insomnia, and others. It is also easy to sign up, get an assessment, and schedule an appointment.  Cerebral also offers detailed FAQs and allows you to read the bios of their therapists.
Price range: From $85 to $325 per month
Medication and care counseling plan – $85/month and includes evaluation, monthly medication delivery (if prescribed), progress checks, and behavioral counseling.
Therapy-only plan – $259/month with weekly video/phone sessions and texting, as well as progress tracking.
Medication and therapy plan – $325/month and includes weekly video/phone sessions and texting, monthly medication delivery (if prescribed), and progress tracking.
Insurance coverage:  In-network insurance plan with multiple providers, such as Anthem, Blue Cross Blue Shield, Cigna, Magellan Health, and United Healthcare/Optum.
Pros and cons:
Accepts HSA or FSA funds
Provides talk therapy and medication management
Affordable subscription plans and usually low-cost prescriptions
You can select your own therapist
Insurance coverage varies by state
Limited refunds
No teen, couples, or group therapy
2. Talkspace
Talkspace is an online therapy platform with thousands of licensed mental professionals for patients needing mental healthcare. It offers several modes of communication, price points, subscription plans, and therapy options. Talkspace allows you to connect and talk with a therapist from anywhere you are through your phone or computer.
The platform offers online counseling with insurance and serves teens, adults, and couples. It has licensed and qualified therapists that can help you deal with anxiety, depression, social anxiety disorder, postpartum depression, PTSD, and other mental health conditions.
Price range: From $260 to over $400 per month, depending on your location.
Unlimited Messaging Therapy Plus – $260/ month with text, audio, and video messages, and daily responses from your therapist (5 days a week).
Unlimited Messaging Therapy Premium – $326/month and includes text, audio, and video messaging, with daily responses (5 days a week), and a 30-minute live session each month.
Unlimited Messaging Therapy Ultimate – $396/month with text, audio, and video messaging, daily responses (5 days a week), and four 30-minute live sessions each month
Insurance coverage: It has a range of partners, including Cigma, Optum, Resources for Living, Premera, Gatorcare, Aetna, Blue Cross and Blue Shield, Americhoice, and Firstcare.
Pros and cons:
You can pick your own therapist and switch therapists without extra cost
Patients with employee assistance may have coverage
Unlimited messaging therapy
Provides medication management
Therapists may not reply to messages immediately
Does not offer group therapy
Some responses feel short and rushed
No free trial periods
3. Amwell
Amwell is an online telemedicine platform that enables patients to connect with qualified healthcare practitioners via live video visits. It accepts many types of insurance providers and offers a wide range of health services, including urgent care, breastfeeding support, nutrition counseling, and mental health therapy.
The platform has over 360 licensed therapists, psychologists, psychiatrists, and other healthcare professionals. Compared to other online therapy with insurance providers, it has fewer communication methods because it doesn't offer subscription plans. Amwell, however, lets clients schedule appointments as required, with some providing sessions on the weekends or at night.
Price range: From $109 to $279 depending on the type of health service availed.
Initial 45-minute psychiatric evaluation – $279
15-minute follow-up visits – $109
Amwell accepts a range of health insurance and is continuously partnering with new health plans, which could potentially lower your cost.
Insurance coverage: It accepts insurance coverage from various brands, such as Academic Health Plan (AHP), Aetna, Anthem, Blue Cross Blue Shield, iCare, Medica, SingleCare, UnitedHealthcare, and many more.
Pros and cons:
24/7 on-demand availability
Pick your own therapist or psychiatrist
Provides psychiatry, talk therapy, and medication management
In partnership with different insurance companies
Therapy meetings can be scheduled at night or on weekends
Only live video sessions (no text or audio messaging)
Does not offer subscription plans (clients are charged by session)
Does not offer group therapy
4. MDLIVE
MDLIVE is an online telemedicine platform that offers both general and mental health services. When it comes to behavioral health, it provides access to a range of licensed therapists and board-certified psychiatrists, as well as online therapy covered by insurance. You can talk to your therapist through video conference or phone audio. And while it does not offer text therapy, you can message your therapist in the app or platform.
The mental health professionals at MDLive can provide support for anxiety disorder, depression, OCD, bipolar disorder, PTSD, and more. They also offer professional guidance for those dealing with stress, loss, trauma, family or workplace difficulties, and learning healthy coping skills.
Price range: From $0 to 238 depending on the type of service.
Initial psychiatry session – $284 and $108 for follow-up session (can depend on insurance coverage)
Therapy session – $108 for a 45- to 60-minute counseling.
These are out-of-pocket rates. You can pay less than these rates or even $0, depending on your insurance coverage.
Insurance coverage: It accepts insurance from different plans such as Cigna, Blue Cross Blue Shield, Humana, AvMed, Regence, and Independence. MDLIVE also accepts some MediCaid and Medicare plans.
Pros and cons:
Choose your own therapist or psychiatrist
Accepts a range of insurance plans
You can request an appointment 24/7, any day of the year
Provides medication prescription and management services
Allows scheduling of therapy or psychiatry appointments for kids 10 and above
Does not offer subscription plans
You may need to wait some time to see a therapist or doctor
High initial cost for psychiatry session
No free trial sessions
5. Talkiatry
Talkiatry is a virtual mental healthcare provider with a team of more than 400 psychiatrists. It focuses on psychiatric care with medication management and offers sessions through live video chats and in-office visits. You have the option of meeting your therapist face-to-face in the company's flagship office, or you can schedule a session remotely.
The company doesn't offer live text messaging, but you can message your therapist for medication concerns. Talkiatry offers online counseling with insurance and support for generalized anxiety disorder, bipolar disorder, OCD, ADHD, and insomnia. It offers treatments to adults, teens, and children as young as six years old.
Price range: Talkiatry does not offer a monthly subscription; it is a pay-per-session service. There is no specific price you can see before signing up, as the company  works with various insurance providers. It is also important to note that Talkiatry can only see patients with insurance.
Insurance coverage: It accepts most major insurance plans, including Aetna, Blue Cross Blue Shield, Cigna, Humana, Medicare, Oscar, and United Healthcare. Patients can use Talkiatry's insurance eligibility checker in their online assessment to learn more.
Pros and cons:
You can pick your own psychiatrist
Focuses on psychiatric healthcare
Provides medication management services
In-network with a range of insurance carriers
Not available in all states
No subscription plans
Requires referral from other healthcare providers
Medications are not delivered directly to your home
6. Doctor on Demand
Doctor on Demand is a virtual healthcare provider that connects you to a broad range of medical and mental health practitioners, such as licensed therapists and psychiatrists. For behavioral healthcare, it offers psychotherapy and psychiatry, covering several mental health issues including anxiety, depression, grief and loss, postpartum depression, and PTSD.
It offers virtual therapy insurance with video chat as its only communication method. To get started, you need to download the app or visit the Doctor on Demand website. The signup process is easy and you'll need to answer an assessment (can take about 5 minutes) before booking an appointment.
Price range: Doctor on Demand is a pay-as-you-go service and does not offer subscriptions. The price will depend on the type of service. It accepts multiple insurance plans that can be used to cover the cost.
50-minute therapy session – $179
25-minute therapy session – $129
45-minute initial psychiatry session –$299
15-minute follow-up psychiatry appointment – $129
Insurance coverage: The company accepts multiple insurance plans, but the list is not shown until you sign up. Insurance information is only available after creating an account. You can select your insurance from a drop-down menu during the signup process.
Pros and cons:
You can choose your own therapist
Offers medication management
Also provides general health services
Offers services to adults and teens
Only offers video chat
Lack of therapist availability
No subscription plans
Does not offer free consultations or discounts
7. Teladoc
Teladoc is a telemedicine service provider that connects you with medical health professionals in different fields. It offers general and mental health care services to both teens and adults in the US, Canada, and internationally. The company has licensed therapists and psychiatrists offering treatment for anxiety, depression, stress, grief, PTSD, and other mental health conditions.
Teladoc offers online therapy insurance, with sessions done through audio and video and must be scheduled at least 48 hours in advance. You can book your appointment any day of the week between 7 am and 9 pm. Teladoc doesn't offer live messaging therapy, but the platform lets you send messages to your therapist.
Price range: From $0 to $299. Teladoc has no subscription plans, but your health insurance can help pay for or lower the cost of your therapy.
Initial psychiatric session – $0 to $299
Follow-up psychiatric session – $0 to $119
Talk therapy – $0 to $99 per session
Insurance coverage: The company accepts multiple health insurance plans. You need to sign up and set up an account on their website to check whether you are covered.
Pros and cons:
You can pick your own therapist
Offers medication management services
Provides couples services
Some therapists are available at night and on weekends
Can only see therapist bios and insurance information after sign-up
Does not offer free consultations
Does not only focus on mental health/therapy
When your insurance doesn't cover online therapy
Although not all platforms provide online therapy insurance, there are several low-cost teletherapy options. Some companies also offer free trials and discounts, while others provide a range of flexible weekly or monthly subscription plans.
Calmerry, for instance, does not take insurance, but provides affordable and accessible counseling from licensed and vetted therapists. Plans start at $50/week with multiple monthly subscription plans. They also offer 30% off the first month of therapy, which is ideal if you're starting online counseling and want a low-cost option.
Another good option is BetterHelp, which has comparable rates to other online therapy platforms. It costs $60 to $90 per week, with multiple ways to access care through live chat, phone calls, video calls, and text messaging. BetterHelp also offers financial assistance to those who qualify or are experiencing financial difficulties.
There is also eTherapyPro, which does not take insurance, but offers a three-day trial with a $5 fee. You can use this to chat with a licensed counselor to find out if therapy is the right choice for you. The subscription starts at $55 a week, which includes the choice between video, phone, and live chat sessions (as needed).
To learn more about other online therapy providers, check out our review of the best platforms. We tested and compared different providers to help you make an informed decision.
Choosing the right online therapist and online therapy platform
Finding the right match can take some time and effort. It is important to read reviews, ask questions, and take advantage of low cost or free trial sessions. Do take note that your therapist will be your partner and healing and recovery, so it is only important to pick someone who makes you feel cared for and understood.
Here are a few questions to ask yourself when choosing a therapist:
What do I hope to achieve in my therapy?
What expectations do I have for my counselor and therapy sessions?
Does the age or the gender of my therapist matter to me? Do I prefer them of a specific age or gender?
Does this therapist make me feel understood and supported?
Does this therapist seem competent, compassionate, and trustworthy?
And when it comes to choosing an online therapy platform, take into account your goals and the issues you wish to treat or tackle. Think about the mode of communication you feel most comfortable with, as well as how often you want to have sessions. Below are some questions to ask when comparing platforms.
How much does a session cost?
What are the available subscription plans? What do they include?
How much do the add-on services cost?
Are the therapists licensed or vetted?
What does the therapist/client matching entail?
What are the policies for refunds and cancellations?
Can I switch therapists? Does doing so have an extra cost?
Getting mental health services doesn't always have to break the bank. There are lots of online therapy platforms that let you connect with licensed and qualified therapists, who can help you manage stress and other mental conditions for a low or discounted cost, especially for the best online therapy that takes insurance.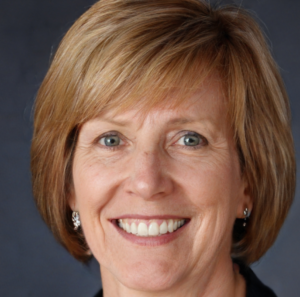 Deborah Hecker
I am a Social Worker with 10 years experience working with individuals, couples and families, helping them to improve the quality of their lives. My role as your therapist is to provide you with support and guidance, without judgment, allowing you to express yourself openly and honestly.
Read more