Choosing the Right One: Exploring the 10 Types of Therapy
Therapy is more than about working with a trained mental health professional to discuss how distressing feelings, behaviors, and situations affect your life. While this is one notable part of counseling, there are other approaches and methods that work best for certain conditions or issues you're looking to address.
A large part of what you'll do in your sessions will depend on the type of therapy chosen and the issues you want to work on. It is important to be aware of the different types of psychotherapy and what they entail, so you can make an informed decision and choose the one that suits you best.
To help you get started, here is a rundown of the 10 different types of therapy.
Cognitive behavioral therapy
Cognitive behavioral therapy or CBT is a type of psychotherapy that explores the association between your thoughts, emotions, and behaviors. It is a problem-specific and goal-oriented strategy that focuses on the present or your current problems and finding solutions for them.
The aim: The primary goal of CBT is to help patients understand and reassess negative thought patterns to improve the way they feel. With this type of therapy, you work with a mental health professional to become more aware of these distorted thoughts and how they might lead to destructive beliefs and behaviors.
CBT teaches you self-help strategies, so you'll think less negatively about yourself and your life and make positive life changes. It will help you replace problematic thinking and behavior patterns with more accurate or balanced thoughts and functional behaviors, allowing you to manage overwhelming and difficult situations better.
When it is useful: CBT is ideal for those who need help in challenging distorted thoughts that are keeping them from achieving the life they want. It can also treat several mental health conditions, including:
Anxiety disorders
Depression
Bipolar disorder
Eating disorders (anorexia and bulimia)
Obsessive-compulsive disorder (OCD)
Post-traumatic stress disorder (PTSD)
Substance use disorders
Schizophrenia
Efficacy: CBT is one of the most common types of therapy for anxiety. Several studies have found it to be effective in treating anxiety disorders, including social anxiety disorder, general anxiety disorder, OCD, PTSD, specific phobias, and panic disorders.
One study has also found CBT to be as effective as antidepressant medications in treating depression symptoms. It can also help reduce relapse after treatment. This is also why CBT is considered one of the popular types of therapy for depression
Dialectical behavior therapy (DBT)
Dialectical behavior therapy (DBT) is a type of cognitive behavioral treatment that emphasizes on emotional regulation and self-acceptance. It is an evidence-based model of therapy that is specially developed for patients who struggle with intense emotions or those they feel are overwhelming and cannot control.
The aim: This type of therapy brings two opposing concepts, such as change and acceptance. Its goal is to help you:
Understand difficult emotions
Accept who you are
Learn and build skills to manage your emotions
Be able to make positive life changes
Improve your relationship with others
Accepting yourself and making changes to your behavior may feel like two opposing things, but DBT helps you achieve both goals. It teaches you acceptance techniques to understand yourself better and make sense of why you do certain things. It also teaches you change techniques that focus on challenging negative thoughts and finding ways to cope with distress.
Some of the skills you'll learn include:
Mindfulness
Emotional regulation
Distress tolerance
Interpersonal effectiveness
When it is useful: DBT was originally developed to treat borderline personality disorder (BPD). Now, therapists use this type of therapy to treat several mental health problems, including:
Eating disorders
Post-traumatic stress disorder (PTSD)
Self-harm
Suicidal behavior
Substance use disorder
Efficacy: Studies have found DBT as an effective treatment for BPD and lowering self-harm and suicide risks in patients with BPD. A 2014 study found that after one year of treatment, 77% of patients with BPD no longer met the criteria for the diagnosis of said condition. A randomized clinical trial involving 173 adolescents also found that DBT is effective in reducing repeat suicide attempts.
Humanistic therapy
Humanistic therapy is a form of talk therapy that focuses on self-exploration and self-development. It uses an approach that lets you see how your worldview affects your choices and behaviors. It is based on the belief that people are inherently good and are capable of solving problems and overcoming their difficulties.
The aim: With humanistic therapy, a mental health professional helps you understand the things you are experiencing and increase your self-awareness. They don't interpret your emotions for you, but guide you in knowing yourself and using your strengths and talents to develop into the best version of yourself.
In this type of therapy, the focus is having a supportive relationship between the therapist and patient. Your therapist creates a safe place and environment to explore who you really are as a person, including the things that matter to you and how you can reach your full potential. The therapist guides you to discover your own meaning and fulfillment.
When it is useful: Humanistic therapy is ideal for patients struggling with self-esteem issues, feeling lost, and relationship problems. It can help with different mental health conditions, such as:
Anxiety
Depression
Panic disorders
Addiction
Obsessive-compulsive disorder (OCD)
Bipolar disorder
Schizophrenia
Efficacy: A meta-analysis of more than 80 studies found that patients who have undergone humanistic therapies made significant changes over time. According to this review, those who participated in this type of therapy showed more changes than untreated patients. Another study review also suggests that person-centered psychotherapy can help address depression, traumas, psychosis, and relationship difficulties.
Psychodynamic therapy
Based on the work of Sigmund Freud (the father of psychoanalysis), psychodynamic therapy is a form of talk therapy that helps people understand the motivation behind negative/disruptive feelings and behaviors. It is based on the concept that talking to a professional about problems can help people find solutions.
The aim:  Psychodynamic therapy puts emphasis on four life factors: emotions, thoughts, beliefs, and early-life experiences. It helps people gain a better understanding of themselves, including their feelings and past experiences. The goal is to help you be more aware of self-destructive patterns, expand choices in addressing problems, and help you feel better.
In psychodynamic therapy, patients are encouraged to speak about their fears, desires, frustrations, recurring dreams, fantasies, or anything that comes to mind. It helps people see the reason behind their problems by helping them understand their thoughts, unconscious feelings, and past experiences.
When it is useful: Psychodynamic therapy may help improve or address:
Anxiety
Depression
Eating disorders
Somatic symptoms
Substance use disorder
A range of other conditions
Efficacy: According to a research published by the American Psychological Association (APA), psychodynamic therapy is effective in treating a range of mental health symptoms. It is one of the useful types of therapy for depression, anxiety, panic, and stress-related physical ailments. It was also found to bring lasting effects, as its benefits continued even after the end of treatment.
Narrative therapy
As its name suggests, narrative therapy allows people to be the narrator of their stories. It is a form of therapy that separates the person from their problems, helping them become an "expert in their own lives". It focuses on the narrative that the person creates as they move forward with or carry through their lives.
The aim: The goal is to help clients heal and grow. Narrative therapy taps into the power of your personal life and stories to help you discover your purpose. This is also why it is considered one of the most common types of therapy for trauma. It aims not to change who you are as a person, but to empower you to rely on your own skills to reduce the problems in your life.
With narrative therapy, your therapist teaches you different techniques to move forward past a problematic story and help you heal. They do not impose any judgment, but consider you, the client, as the expert of your own problem. They help you see alternate stories and address your issues in a more productive way.
Some of the techniques used include:
Putting together the narrative
Externalizing the problem
Deconstruction
Unique outcomes
 When it is useful: It is ideal for those who struggle with overwhelming or negative emotions, thoughts, and experiences. It is also helpful for a variety of mental health conditions, including:
Anxiety
Depression
Post-traumatic stress disorder (PTSD)
Attachment issues
Eating disorders
Grief
Efficacy: While it's still considered relatively new, some studies show that narrative therapies can help decrease symptoms of anxiety and depression and improve quality of life. A 2016 study found that it was effective in helping kids improve social skills and empathy, while a 2020 study found that it increased levels of marital satisfaction in married women.
Attachment-based therapy
Based on attachment theory, attachment-based therapy focuses on how a person's childhood experiences might affect their ability to create meaningful relationships as adults. It focuses on recognizing attachment issues that might have stemmed from your childhood and evaluating how they affect you now as an adult.
The aim: The goal is to build trust, heal attachment wounds, and resolve past traumas (from childhood). Its purpose is to look at or understand the connection between a person's early attachment experiences and their parents or primary caregiver.
With attachment therapy, you work with your therapist to get in touch with your inner self. This goes back to the time or period when you first felt abandoned, traumatized, or wounded. The therapist then helps you reparent your inner child with love and compassion.
When it is useful: It is recommended to those who had negative childhood experiences, as well as people who have difficulties forming and fostering meaningful connections. It is worth considering if you struggle with being emotionally vulnerable or leave the relationship early on because of fear or self-esteem issues.
Efficacy: Some studies have found that elements of family and attachment-based therapy were helpful in treating younger patients with trauma, depression, and suicidal behavior. It is found to be effective, particularly for children and adolescents.
Motivational interviewing
Motivational interviewing is a client-centered technique that focuses on improving a person's motivation to change. It is developed to empower people to set their own (or autonomous) goals for changing their behavior. This makes sense as autonomously-motivated changes are easier to maintain.
The aim: Its goal is to resolve insecurities and ambivalent feelings to help people find the motivation to make positive life changes. It recognizes that the ability or the power to change lies on you, the patient. The counselor gives you the autonomy to put in the work in taking the necessary actions to change.
With motivational interviewing, the mental health professional helps you explore your emotions and find internal motivations. They do this by showing support, using affirmation or acknowledging your positive behaviors, asking open-ended questions, and listening reflectively (to show sympathy).
When it is useful: Motivational interviewing is particularly effective for those who want to change their behaviors, but are also feeling that they are not ready or capable to do so. It is commonly used in treating substance use disorders or those struggling with addiction. It has also been found helpful in addressing some health conditions, including:
Smoking
Preventing obesity
Managing diabetes
Sexual behavior
Diet and physical activity
Efficacy: Research suggests that it can help treat addiction, and was also linked to a significant reduction in substance use in adolescents. A 2005 meta-analysis also found this type of therapy resulted in weight loss, cholesterol level control, and smoking cessation. It is also sometimes combined with other types of psychotherapy like CBT to improve both treatment engagement and retention.
Family systems therapy
Family systems therapy is a type of psychotherapy that focuses on helping and supporting people resolve conflicts in their families. It looks at the family as a whole unit, instead of just one person having issues or exhibiting the symptoms. The treatment involves everyone in the family, but it can also be done alone or if no one in the family is willing to participate.
The aim: One of its main goals is to improve how the family functions as a unit. It can help a person within the family resolve specific issues by helping the family work through negative behavior patterns that may be the reason for underlying problems. It aims to strengthen familial relationships by helping every member see and acknowledge a different view or perspective rather than their own.
 When it is useful: This approach works in treating certain personality disorders and mental health conditions, such as:
Bipolar disorder
Anxiety
Depression
Addiction
Behavioral problems
Parenting issues and conflict
Efficacy: Studies suggest that this type of therapy can be effective in treating relationship issues, child/adolescent behavior problems, substance misuse, and other conditions. It is also found to be helpful in strengthening family support when dealing with life-threatening health issues.
Eye Movement Desensitization and Reprocessing (EMDR)
Eye Movement Desensitization and Reprocessing (EMDR) is a form of psychotherapy used in relieving psychological stress. It is based on the theory that traumatic memories, when not processed properly, can lead to post-traumatic stress. You may re-experience them when sights, sounds, smells, and words trigger those memories.
The aim: The goal is to help you heal from distressing or traumatic life experiences.
It involves working with a therapist who leads you to move your eyes in a specific way while you recall those experiences. This can help reduce the emotions and intensity associated with traumatic memories.
When it is useful: EMDR is among the common types of therapy for trauma, especially post-traumatic stress disorder, but it can also be helpful in different conditions such as:
Anxiety disorder
Depression
Dissociative disorders
Eating disorders
Personality disorders
Trauma disorders
Efficacy: EMDR, according to the American Psychological Association (APA), is effective in treating PTSD symptoms. A 2012 pilot study found that it helped treat PTSD in patients with a psychotic disorder.  A 2017 study also found that EMDR is as effective as CBT in treating panic disorder symptoms and improving quality of life.
Interpersonal therapy
Interpersonal therapy (IPT) is an evidence-based psychotherapy used for treating mood disorders. It addresses current relationships and difficulties instead of your childhood issues. It focuses on here-and-now relationships and how they affect your mental health.
The aim: The primary goal is to help the patients improve the quality of their interpersonal and social functioning to alleviate distress. In this type of therapy, the mental health professional provides strategies that focus on four areas:
Interpersonal deficits
Unresolved grief
Life changes or difficult life transitions
Interpersonal disputes or conflict in relationships
 When it is useful: Originally developed as an acute treatment for depression, interpersonal therapy is now used in treating other conditions, such as:
Anxiety
Eating disorders
Dysthymia
Perinatal and postpartum depression
Post-traumatic stress disorder (PTSD)
Substance use disorders
Efficacy: Research has found IPT to be effective in treating different severity of depressive disorders and other mental health conditions. A 2013 research review also found it to be as effective as CBT in treating depressive disorders. It could also be recommended as a first-line treatment for the disorder.
Getting started with therapy
Different types of therapy for anxiety and other mental health conditions can be done online or face-to-face. If you're interested in online therapy, here are several options worth considering:
To know more about these online therapy providers, read our review of the best platforms. We compare different teletherapy platforms, including their pricing, subscription plans, types of treatment and therapy modalities, as well as their pros and cons, to help you make a sound decision.
Finding the right therapist is important, but so is figuring the right types of therapy for you. Starting your therapy journey with a method or type that is proven to be effective in addressing the issues or mental health conditions you're dealing with will significantly increase your chances of recovery, growth, and healing.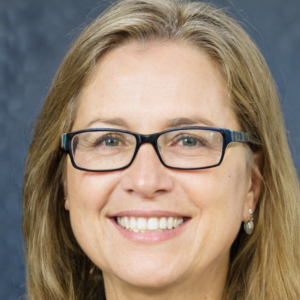 Carolyn Rounds
Licensure: NYS Licensed Clinical Social Worker, R205276-1 NYS Licensed Elementary School Teacher Professional Associations: National Association of Social Workers Academy of Certified Social Workers
Read more