Should You Look for a Local Therapist or Go for Online Therapy?
The Internet has changed many industries, and healthcare is no exception. However, in many cases, in-person services are more convenient and easier to customize than impersonal virtual experiences. But, for about two-thirds of people who need mental health support, access is still very limited.
Some individuals may be quite reluctant to go for a local therapist, and others may wonder if online therapy will suit their agenda better. Below, we'll discuss the main differences between searching for "therapists near me" and the "best platforms for online therapy" – focusing on scientifical research on effectiveness, benefits, and drawbacks, so you can choose the right service for your needs.
How Does Online Therapy Work?
Online therapy refers to providing mental health services virtually, usually via video, phone, or text sessions. Also known as telehealth, online therapy skyrocketed in popularity during the pandemic as people were unable to leave their homes and receive the in-person help they needed to cope with anxiety, stress, unemployment, depression, and other issues.
Just like traditional sessions, web-based counseling does not have a specific goal or purpose. Before scheduling the first appointment (traditionally or virtually), it's always important to focus on the issue(s) you'd like to address and discuss a treatment plan with your therapist. For instance, some people may want to learn coping mechanisms to deal with stress and anxiety, others may want to make a lifestyle change.
Online vs In-Person Therapy
Traditional therapy means that you need to look for a local therapist specialized in your area of interest and schedule an appointment, then go to their office. On the other hand, e-counseling means you need to search for a mental health platform (or website), complete a questionnaire, and pick a specialist (if not assigned automatically based on your replies).
Usually, traditional therapy requires you to pay for each appointment separately. Online platforms are often subscription-based. You can choose the subscription with the features you find most useful in terms of the number of sessions per month, texting, and more.
In addition to the actual online sessions with your therapist, online platforms often provide free access to many other tools, such as online journals to keep track of your progress, many blog articles on areas of interest, and even homework to do in between your sessions, and 24/7 free messaging with your therapist.
E-counseling is as comprehensive as in-person therapy. In other words, no matter what you are dealing with, you can find a licensed therapist with years of experience treating patients with similar symptoms. This could be a benefit compared to in-person therapy, as there may not be a specialized therapist in your area.
In-person and virtual therapy can offer a very similar experience and the same benefits if you opt for video sessions. In other words, you meet with your therapist during a video conference, so you experience the same face-to-face interaction.
One drawback of telehealth is that your therapist cannot observe your behavior as well as when you attend the session in person. For instance, apart from your face, your body will be hidden, so the specialist won't be able to notice if you are impatiently moving your leg or moving your hands nervously when addressing a specific issue. These observations could help your therapist better understand your experience and emotions and help you address the root of the problem.
When looking at online therapy vs in-person therapy, researchers have found some interesting aspects. For instance, this study concluded that it is as effective as face-to-face sessions for depression. Another study found that online CBT (cognitive behavioral therapy) is as effective as face-to-face CBT when treating depression, social anxiety, and panic disorder. Finally, this paper found similar evidence and highlights that it is more cost-efficient than traditional therapy.
It's important to note that research on e-counseling is still in its infancy. Most research focuses on CBT, so more research should be conducted on other forms of therapy, too. A large body of research is also based on anxiety and depression, overlooking mental health issues like bipolar disorder, schizophrenia, and other types of mental health illness.
Advantages of Online Therapy Vs In-Person Therapy
E-counseling is extremely convenient. First, in-person therapy means you need to book an appointment that fits the therapist's schedule, which may conflict with yours. Online platforms often offer a more flexible schedule – for instance, you could book your video session in the evening, after you finish work. Many therapists opt for such services because of the same reason – they can schedule appointments in their free time or complement their main source of income. Some are even full-time e-counselors since it is more flexible than 9-5 working hours, which allows them to get the work-life balance they need and be more relaxed.
Another important advantage is the fact that e-counseling makes people more comfortable than in-person therapy. You can pick your favorite place in your home and chat with your specialist. Some individuals may not be comfortable going to a stranger's office and opening up about delicate issues.
E-counseling is also a viable choice for many vulnerable people. Individuals with mobility issues, chronic illness, social anxiety, agoraphobia, and other illnesses that make it difficult to leave their homes may not be able to attend in-person therapy at all, so e-counseling is the only solution for them to access the care they need.
In addition to this, there's a clear disadvantage to in-person therapy when seeking a specialist. No matter where you live, the choices won't be nearly as broad as e-counseling – hundreds and even thousands of licensed therapists are available at any time, regardless of your region. Hence, if you have a specific issue, it will be much easier to find (and even switch) your online therapist much easier than traditional counseling.
Another benefit is the ease of communication. Many people go through multiple distressing events every day, so waiting for your weekly session with your local therapist may be too long or inefficient. Online platforms often allow you to message your therapist at any time, whenever you feel the need to share your emotions and experiences.
Also, this messaging feature will help you keep track of your problems, so it's not as difficult to remember the problems you've experienced throughout the week when you do have your video session.
Finally, there is still a social stigma when it comes to mental health illnesses. Many people don't receive the care they need because they feel embarrassed or don't want to be seen by someone they know when they go to the local therapist. E-counseling can be anonymous and you can have the sessions in your home – so no one has to know about it if you don't want to share this part of your life.
Disadvantages of Online Therapy Vs In-Person Therapy
Some people may find that they cannot establish a personal connection during a virtual meeting. This is true for both therapists and their patients. Emotional connection and personal observation are extremely important for the therapist to help you with the best approach and coping mechanism.
For example, you discuss a personal matter with your therapist, face to face, and you start tapping your foot – this body language helps the therapist indicate the impact of the issue on you. However, during online video sessions, this type of visual cue is lost, and you need to rely on your communication skills to help the therapist understand the problem.
All online services come with risks. While trustworthy platforms like Calmerry have a stringent process for screening and choosing their licensed therapists, not all platforms are as reputable and trustworthy. You need to thoroughly check all credentials and online reviews before picking an online service.
In addition to this, insurance companies don't usually cover the costs of online counseling. However, therapy platforms often provide a wide range of subscription plans which are more affordable than traditional therapy overall, and you can find the right one for your budget. Usually, monthly subscriptions are less costly than booking individual appointments.
Finally, one main disadvantage of online therapy vs in-person therapy is the reliance on technology. Seniors or people who are less comfortable with technology may prefer in-person therapy and the emotional connection it comes with. Going to the specialist's office is an experience in itself, so people who work from home may find this a great opportunity to go out and socialize with others.
How to Get the Most of Online Therapy and In-Person Therapy
One of the main similarities is that, to be effective, you need to find the right therapist for you. This could be a regional problem if you live in a remote area or there are not many therapists in your area. There are online therapy platforms like BetterHelp with about 30,000 licensed therapists to choose from. When looking for a local therapist, your choice is much more limited.
To be successful, you need to find a therapist who resonates with you and with whom you can build a trust-based relationship. This may take a while and require you to change therapists until you find the right one. When opting for e-counseling, changing your web therapist is usually free of charge and you can do so with only a few clicks.
On the other hand, if you opt for a local therapist, your choice will be more limited. Most likely, you need to spend more time searching for a new specialist, looking up information about them, and making sure they are available to see you.
It's very important to find a therapist who makes you comfortable enough to address sensitive issues. E-counseling could help people with severe social anxiety who find it very difficult to open up to just about anyone. Many online platforms allow you to stay anonymous and schedule phone or live chat therapy sessions.
Is Online Therapy Right for Me?
E-counseling is not suitable for just about anyone. Perhaps the first aspect you need to consider is whether the visit to the therapist's office is a very important aspect for your peace of mind. If it is, most likely online therapy will not be a satisfactory experience.
Also, for online therapy to work, you need a stable Internet connection and minimum tech skills. If you are uneasy using your mobile phone or laptop, the experience can create additional frustration.
Apart from these major issues, e-counseling may be suitable for anyone who wants to improve their mental well-being. If you are at ease with technology, the flexibility and choice provided by online therapy can be extremely appealing over the hurdles of traditional therapy, such as time spent going to and from the office, making sure the appointment fits within your schedule, and others.
E-counseling may also be right for you if you'd prefer a more ongoing service rather than waiting for the weekly session to share your emotions and experiences. When opting for a web therapist, most platforms allow you to text them outside the sessions, even on a 24/7 basis. This could help you share your emotions and problems as they happen in real-time, rather than trying to recall them during your weekly sessions.
If you'd prefer to take a more active role in your mental health well-being, online therapy could also help. Most platforms provide you with additional tools, just as an online journal (which you can even share with your therapist if you want to), exercises, mindfulness activities, stress management techniques, and written or video materials to help you outside your scheduled sessions.
E-counseling is well-suited to cater to a wide range of lifestyles and individuals. For instance, busy professionals may opt for online therapy as it is more flexible and convenient, so they don't need to take days off work or cram in extra traveling in their already busy schedule. Online sessions can take place anywhere as long as you have an Internet connection.
For parents and their teenagers, e-counseling is very convenient as they don't need to be taken to the office. It saves time for both the child and parent while providing the necessary help. Also, parents with young kids or babies no longer need to spend extra time and money on childcare, since they can have the sessions while being at home with their family.
E-counseling makes it easy to find a therapist specialized in just about any issue. For instance, if you are in an alternative relationship, it may be nearly impossible to find a local therapist with relevant experience; LGBTQ community members struggle with the same accessibility issues. However, many platforms online like Pride Counseling or Calmerry focus on these matters, so you can find the right web therapist for your needs.
While there are services that provide psychiatrists who can help diagnose and prescribe medication, it's important to note that e-counseling is not recommended for very severe symptoms or emergencies, such as suicidal thoughts and behaviors. In this case, it's important to get immediate help if you or one of your loved ones is in danger.
How to Find an Online Therapist?
While searching for "therapists near me" on a search engine may be quick and easy – since you won't have dozens to choose from -, the search for an online therapist may take longer. There are many platforms available nowadays, some of them having thousands of therapists.
On the good side, most platforms require you to fill in a form when you open an account, and they will either assign a specialized therapist automatically based on your answers, or provide you with a list from which you can choose based on their reviews and experience.
Then, once you have your first appointment, you can see if the person is right for you or not. This process will be quicker than with a local therapist – a case in which you need to travel to their office just to realize it's not the right person. Online platforms also allow you to change therapists with a few clicks if you want to search for someone new.
To help you begin your healing journey, here are some of the top online platforms right now:
Bottom Line
Overall, the choice between a local therapist or e-counseling may depend on your issue, availability, and preference. On the good side, e-counseling has been proven to be as efficient as in-person therapy, so you can enjoy peace of mind that you'll make as much progress regardless of your choice.
If you prefer an emotional, or physical approach, searching for a local therapist may be best for you. However, e-counseling is right for anyone who wants flexibility and convenience, whether they don't enjoy being in public spaces, they have very long working hours, or they want a broader choice for specialists to choose from.
E-counseling is also more inclusive than brick-and-mortar services as they put together licensed professionals from all areas of the world and specialized in many fields. To pick the right platform for your needs, you may want to check this comparison of the best platforms.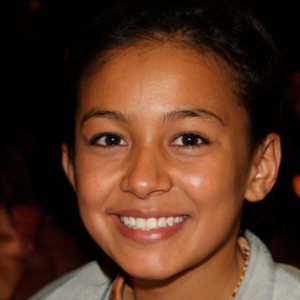 H.Edie Park
Credentials: ECU School of Medicine School - Doctor of Medicine; ECU Psychiatry Residency School - Psychiatric Medicine License: 200200581 Certification: Advance Cardiac Life Support Languages: Korean, French, German
Read more