iCounseling Review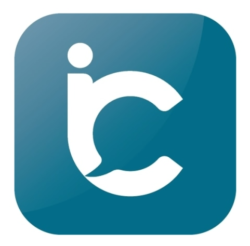 iCounseling com Review: What the Experts Say About This Online Counseling Service
Is iCounseling com worth it? When you are considering online therapy, the variety of services to choose from might be overwhelming. It is why this iCounseling com review comes in handy to help you make a sound decision.
As an online counseling service, iCounseling com is fairly priced, easy to use, and capable of assist with most mental health problems. Because the one-off rate covers limitless sessions, customers are sure to get value for their money. Whether you choose to access iCounseling com sessions via text, phone calls, live chat, or video, you are bound to have a satisfactory experience.

What Is iCounseling com and How It Can Help?
iCounseling com is an online counseling service that offers remote access to a psychiatrist. According to the website, all counselors available for hire are licensed and experienced. The counseling services are accessible to everyone regardless of geographical location. All devices can be used to access iCounseling com, provided that you have a reliable internet connection.
iCounseling therapy is good for you if you are experiencing any of the issues listed below:
Stress;
Depression;
Anxiety;
Parenting issues;
Relationship issues;
Eating disorders;
Sleeping disorders;
Addiction;
Substance abuse;
Grief and loss;
Trauma caused by stressful events;
Sexuality issues;
Self-esteem issues;
Family issues;
Religious issues.
On the other hand, not all mental health problems are treated on iCounseling com. The platform is not a substitute for in-person counseling, especially if it is mandated by your doctor or the law. Seeking iCounseling therapy in an emergency is not a good idea. Find help from other services if you are experiencing any of the following:
Suicidal thoughts;
Thoughts of hurting others;
An emergency where your safety is compromised;
Court-mandated counseling;
Severe mental health issues that have been clinically diagnosed;
Poor internet connection.
Although iCounseling com offers access to licensed therapists, it may not always be a good substitute for in-person counseling. Take your time to review the service and decide whether it is sufficient for your mental health needs. Bear in mind that clinical diagnoses, prescriptions, and iCounseling legal reviews are not offered.

How iCounseling Therapy Works
When you click on the Get Started button on the iCounseling com homepage, you receive a questionnaire to fill out. Here you need to provide info about the following:
Gender;
Age;
Counseling history – whether you have seen a psychiatrist before;
Health condition;
Level of social interaction;
Financial status;
Level of activity;
Recent life events;
Emotional state;
Education level;
Mental state;
Suicidal ideation, if any;
Referral to iCounseling com;
Country of origin;
Preferred language;
Once you fill out the questionnaire, you will be prompted to create a private account on iCounseling com. All you need is an active email and a unique password. You may use your real name or nickname on the website. Before getting access to the counselors, you must pay the monthly subscription fee. It covers a limitless amount of sessions within the month.

It may take a few hours or days to be matched with a counselor. How fast you are matched depends on the availability of a suitable therapist. The answers you gave while filling out the questionnaire determine the type of counselor you meet.
iCounseling com offers four communication options on the website. Your subscription covers all four methods; you can use whichever you choose at any point. Based on your needs and the counselor's availability, you may change the method of communication whenever necessary. Once you meet a suitable psychiatrist, you may communicate through:
Text messages via the website;
Live chat where messages are read and replied in real-time;
Phone calls;
Video conferencing.
The communication method you choose is down to convenience and personal preference. Since you are not limited in choice, it is best to try more than one type of online counseling.
iCounseling com Website and App Accessibility
The iCounseling com website is fairly easy to navigate. New visitors can locate the Get Started button conveniently placed on the homepage. Returning visitors login by clicking on the drop-down arrow on the upper right corner of the homepage. The app is accessible on Android and iOs devices. Below is a breakdown of the website features and how to use them for communication with your counselor.
Messaging
After completing the signup process and getting matched with a counselor, you will access a private chat room. It is encrypted for secure communication during sessions. The counselor uses the same platform to respond to your queries.
The messaging room is accessible 24/7. No scheduling is required for sessions carried out through this option. Although you may not receive real-time responses, your therapist will respond to your message whenever they are online. Message notifications are sent via email without revealing the contents of the message.
Live Chat
If you want immediate responses from your counselor, the live chat option is faster than messaging. However, it requires scheduling. You must notify your counselor beforehand so that he or she is available for the session.
Live Phone Calls
Just like the live chat option, phone call sessions require scheduling. To protect your phone number, iCounseling com uses a call connection service. You will leave your number on the website, and it forwards your call.
Video Conferencing Sessions
To video call your counselor, you must schedule a session. Enter the secure chat room and initiate the video chat. This option is supported only by Chrome and Firefox browsers.
iCounseling com Privacy Policy: No Need to Bother About Personal Info
When you sign up to iCounseling com, you use an email address. According to the website, your email address is never shared with third parties. It is kept private; even your counselor will not know it. The same policy applies to phone numbers when you initiate a call.
All messages exchanged during your session are secured in a private chat room. Email notifications for new messages do not reveal the contents of your chats. Because the website is encrypted with the latest technology, losing personal data is unlikely to happen.
Customers may shred all messages to get rid of them completely. iCounseling com claims to have encrypted databases that are safe from data theft. Furthermore, the website's SSL certification reassures users of the safety of their data.
iCounseling Review: How Good Are the Therapists?
iCounseling therapy is offered by licensed professionals. According to the company's website, all members available for hire have the required accreditation. They have attained a Masters or Doctorate in their respective fields.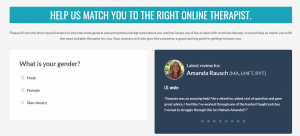 Since they have met their state certification requirements and had at least 3 years' worth of experience, they are capable of dealing with various mental health conditions. iCounseling com has a variety of professionals for hire, including:
Marriage and Family Therapists;
Licensed Clinical Social Workers;
Psychologists;
Licensed Professional Counselors.
The provider reviews on the website speak volumes about the capabilities of the therapists. Most customers have had a positive experience on iCounseling com.
iCounseling com Price, Free Trial, and Promo Code
How much does it cost to get counseling online? iCounseling therapy costs $60-$80 per week depending on your specific needs. Because iCounseling com does not offer a free trial, you might feel anxious about paying the monthly subscription fee. However, the fee caters to unlimited sessions so it is justifiable.
iCounseling com claims to have occasional promotions that come with discount codes. To receive a promo code from the service, you should regularly check the newsletters. The newsletters are sent to the email you used while signing up.
iCounseling Review: Customer Care Availability
Customers can get help on iCounseling com using an online form. Indicate the specific issue you need help with, and a customer support agent will contact you with an answer. You may also use the email indicated on the website to get help.
The fastest way to get answers to any questions about iCounseing com is by visiting the FAQ section. It is extremely detailed with specific answers to the most common questions that customers have. From pricing to counselor availability and how to cancel subscriptions, you can get comprehensive help on this section of the website.
iCounseling com Refund Policy
iCounseling com does not have a clear refund policy. It is unclear whether a customer can launch a complaint about dissatisfactory services. Apart from canceling the subscription, the company does not offer many options to customers who feel they have not gotten value for their money.

However, they offer the option of changing your counselor. According to the website, they do their best to match customers with the most suitable experts. If after the session, you are not satisfied with the quality of service, you can request a change.
The service does not state whether the replacement counselor will be chosen using the same method. Unless iCounselor com changes the selection method for the replacement counselor, it is not clear how they guarantee the success of sessions with the new therapist. As customers are not allowed to choose their therapists, getting a good one seems to be a game of chance.
Cancelling Your iCounseling com Subscription
If you are dissatisfied with the services, iCounseling com offers you two options – change or cancel your subscription. To change or cancel your subscription, follow the steps below:
Log in to your account;
Click on the drop-down arrow in the top right corner;
Select Billing Settings;
Select Quit Counseling;
Receive a confirmatory message.
Bear in mind that the sessions are billed automatically after your initial registration. If you do not manually cancel the subscription, you will continue to be charged by iCounseling com even if you do not log in to your account for a long time.
iCounseling Review: The Verdict
Although it is a relatively new company, iCounseling com has the potential to deliver mental health services that suit most individuals. The website is easy to use and unlimited sessions are given under a one-off fee. iCounseling com is suitable for treating, depression, eating disorders, sleeping disorders, and other conditions. In case of an emergency, customers are advised to seek services from helplines. Provided you have a mental health issue that can be addressed online, iCounseling com is a service you should consider paying for.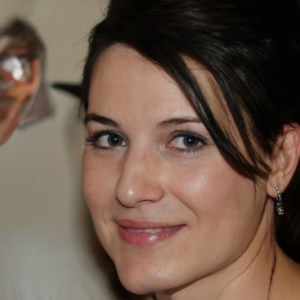 Karen Turner
I believe in people, I believe that each individual has within them a blueprint, a pattern that when listened to will allow them to move towards their own wholeness. I've spent my life helping people find that blueprint, and follow the instructions.
Read more
Best Online Therapy Services: